Visiting the Strasburg Rail Road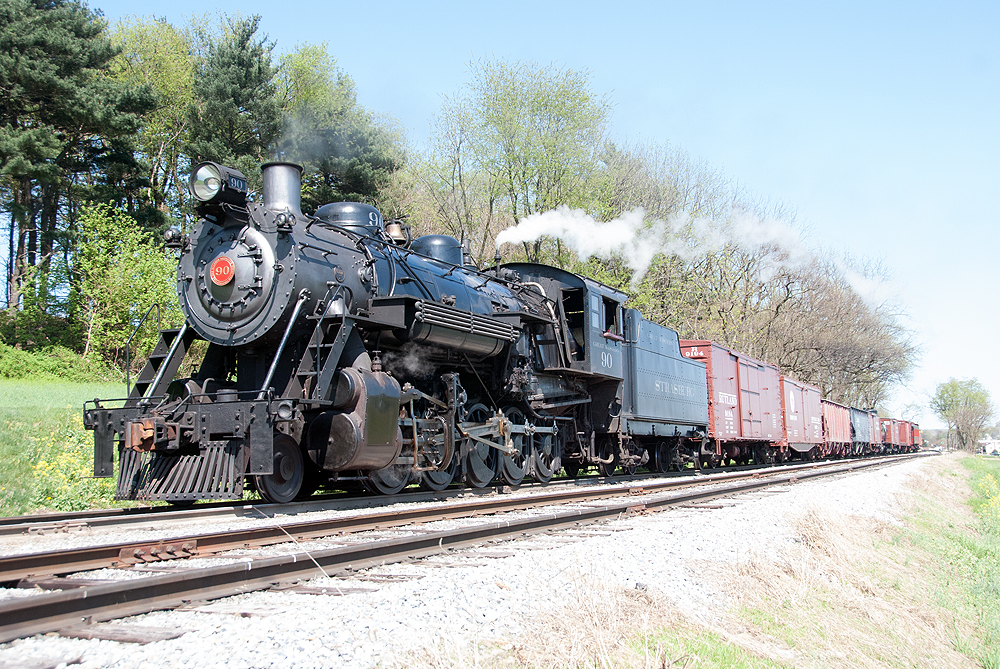 History of the Strasburg Rail Road
Visiting the Strasburg Rail Road is on the top of many a railfan's bucket list. The Strasburg Rail Road, based in Strasburg, Pa., is the oldest railroad in America. It was founded in 1832 and is still running under its original name. It is also one of the pioneer tourist railroads of the 1950s. A visit to the Strasburg is essential for anyone who wants to enjoy a steam railroading experience in Pennsylvania's beautiful Amish farm countryside. Let's take a look.
Strasburg Rail Road operations
The Strasburg is short on mileage — only 4.5 miles in length — but it makes up for that in what it packs into those 23,760 feet. There's lush countryside visible from the windows. There are farmers with their animals at work in the fields. The train is such a normal part of life, they barely look up at the sight of a massive 2-10-0 steam locomotive passing. At the end of the railroad, at Leaman Place, the train stops next to Amtrak's busy Philadelphia-Harrisburg corridor, which Norfolk Southern also uses for freight service (you can layover here, watch trains, and come back later). Here, the steam locomotive runs around the passenger consist to pull it forward back to Strasburg. Along the way, it can stop at Groff's Grove picnic shelter for a relaxing lunch. Or, it can march back into Strasburg where more railroad fun awaits.
Strasburg Rail Road locomotives
The locomotives of the Strasburg are legendary. There's Decapod No. 90, one of only two 2-10-0 wheel arrangement engines still running in the U.S. It hails from Colorado's Great Western sugar beet hauling lines. There's former Norfolk & Western 4-8-0 No. 475, the only type of its wheel arrangement running today. And there's Canadian National 2-6-0 No. 89 and 0-6-0 No. 31, which power smaller trains during the off-season.
Rolling stock and amenities
Strasburg's fleet of 20 wooden passenger cars is among the best-maintained in the nation and a real museum-quality treasure of early equipment to carry Americans in the northeast and mid-Atlantic. You can ride coach, parlor, or even office cars, here. A special treat is the railroad's dining car, which serves hot meals while the train is in motion. Additionally, the railroad has a stationary restaurant, Café 1832, adjacent to the depot. The depot area offers many experiences, most directed toward pleasing young kids, but there's plenty for adults nearby, too.
Attractions near the tourist railroad
Across the street is the famous Railroad Museum of Pennsylvania, which houses more than 100 locomotives and cars that have moved the Keystone State. Nearby are the National Toy Train Collector's Museum and the Choo Choo Barn, a 1,700-square-foot operating model railroad. For those who can't bear the thought of sleeping without trains nearby, there's even the Red Caboose Motel, adjacent to the Strasburg's first grade crossing. As you can see, you'll never be far from a train at Strasburg.
More information is available online.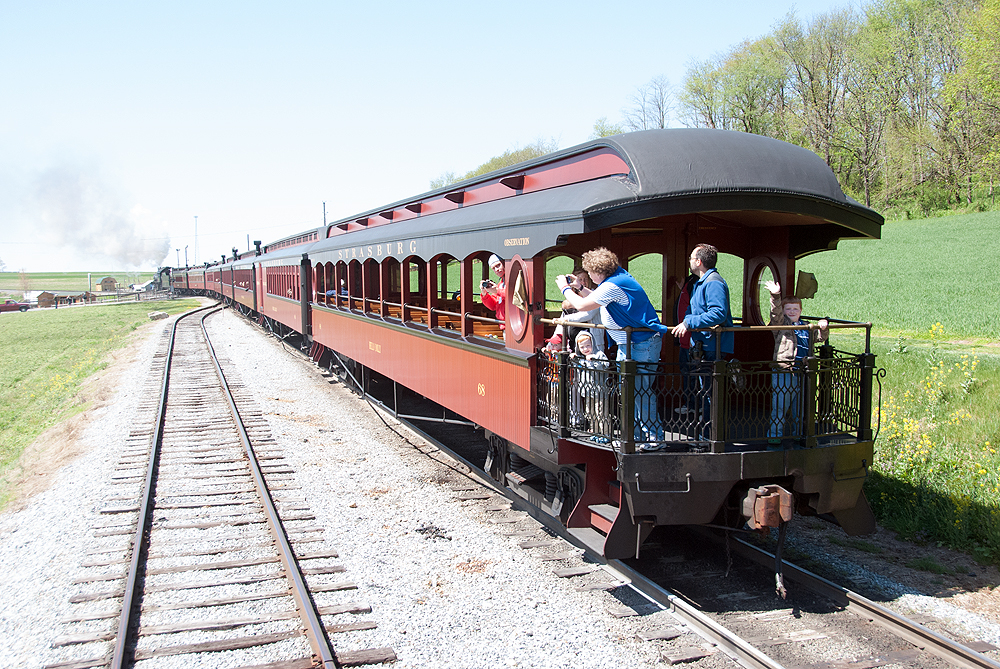 LEARN MORE ABOUT TOURIST RAILROADS AND MUSEUMS IN NORTH AMERICA WITH OUR NEW PROFILE.