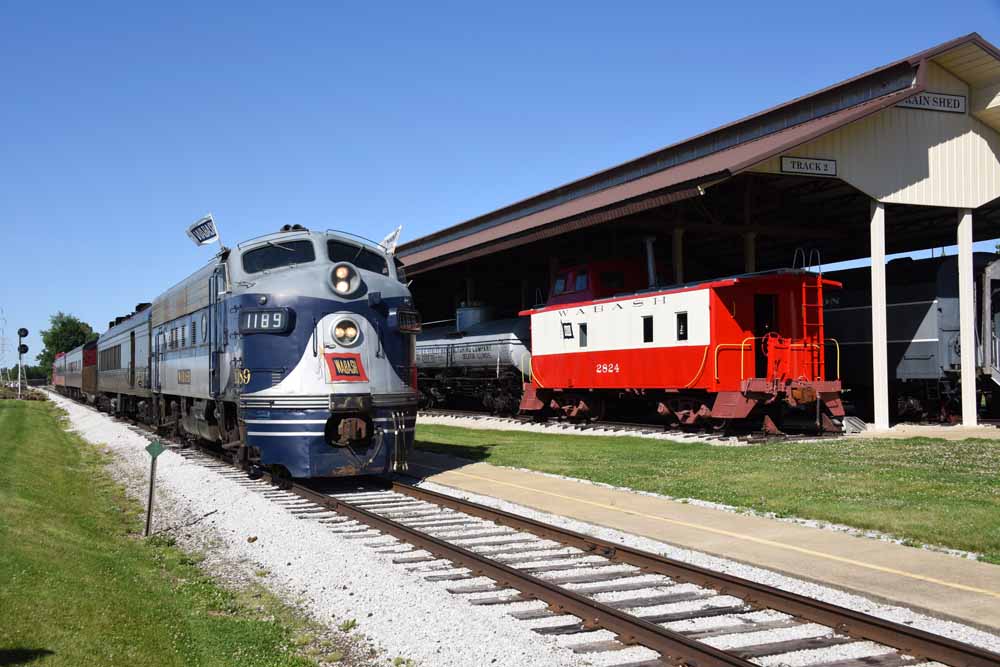 If you are in the Midwest, visiting the Monticello Railway Museum is a great idea. The Midwest is often overlooked when it comes to railway preservation. The Monticello Railway Museum is located in central Illinois about 20 miles west of Champaign. Overlooked, it should not be. Here's why.
First off, at every turn are volunteers who are staffing operating trains, working in the shops, or conducting the museum's business. They're young, they're old, they're middle-aged. The perfect mix! Why so many from all walks of life? This is a museum that's active, it is doing things, and it has big plans. There's something for everyone to do and play a part. When the volunteers are welcoming and enjoying themselves, the visitors do likewise.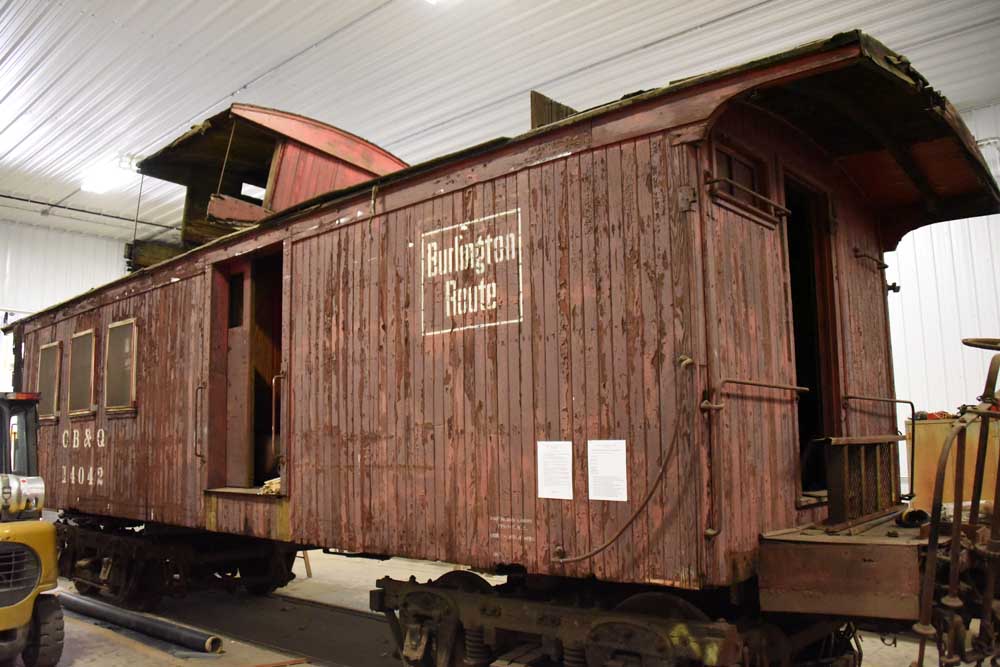 Second, Monticello offers a great collection with emphasis its home region. Illinois Central? Check. They're creating their own version of an IC passenger train. And I love the side-door IC cabooses. Wabash? Check. The gorgeous F7 that pulls the train ride on former IC track looks like it should be on the Banner Blue. Even the steam locomotive undergoing its 1,472-day inspection in the back shop, Southern Railway 2-8-0 No. 401, has a regional connection — remember, the SR cut a path across southern Illinois to reach St. Louis. The recent addition of a rare Chicago & Illinois Midland RS1325 and an Illinois Terminal SW1200 solidify those credentials.
Third, they keep up the campus (whose street address is the well-named Iron Horse Place). A pavilion next to the depot with rolling stock that's painted and open for inspection beckons to visitors. A steel barn capable of holding entire trainsets is keeping a roof over valuable locomotives and passenger cars. A replica junction tower with authentic interlocking machines that work is open to add a new dimension of interpretation and understanding. Rolling stock that's not ready for prime time is located in a back shop area away from casual visitors but where the dedicated fans can still find it and enjoy seeing restoration work.
In short, Monticello does a lot of things right. I would recommend that you add it to your list of must-see American railway preservation places. You'll be glad you did.