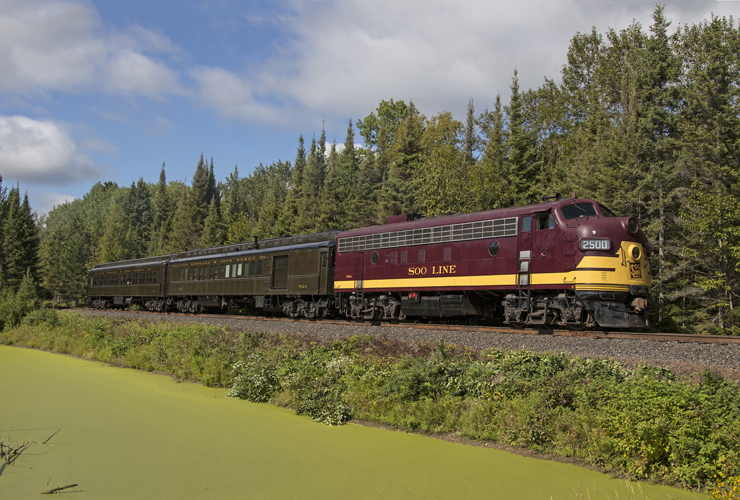 ---
The North Shore Scenic Railroad offers rides along Lake Superior between downtown Duluth and Two Harbors, Minn., a 27-mile trip on the former Duluth, Missabe & Iron Range Railway. Trains run from May to late October. In December, holiday specials operate from the Fitger's complex in Duluth's east end to the Lake Superior Railroad Museum. Added in 2021 was a full-length dome car SkyView.
Choices
North Shore Scenic has a variety of equipment and rides. The most popular is the Duluth Zephyr, which operates daily in the summer offering a 1½-hour trip through downtown and the historic Congdon neighborhood, along the shoreline of Lake Superior. SkyView provides first-class service on the Duluth Zephyr. Music and pizza trains run from Duluth to Knife River, Minn., about halfway to Two Harbors. The Two Harbors Turn is a six-hour trip with a layover-stop for lunch, touring, and shopping in Two Harbors. First-class service is offered in ex-Burlington dome car Silver Club. The railroad offers a variety of special excursions, such as fall color, murder mystery, dinner trains, and steam excursions with Duluth, Missabe & Iron Range Railway 2-8-0 No. 332.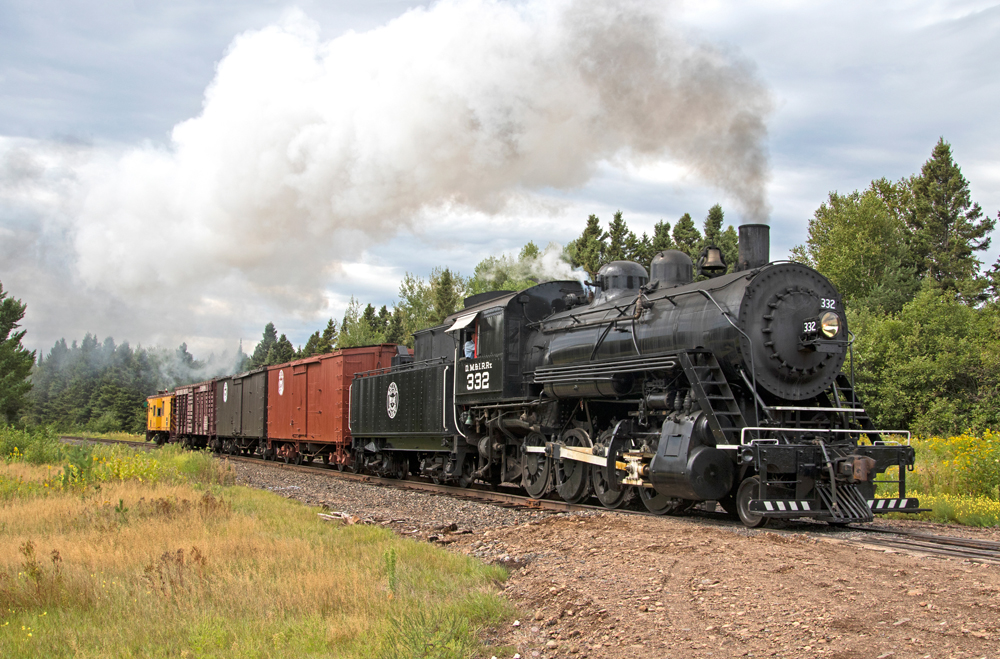 When to go
Summer in Duluth is short and tourists flock to the city for its "air conditioning" provided by Lake Superior. It's less hectic in early September after the summer season is over, but before the fall leaf viewing season starts.
Good to know
Book your train rides and especially hotel rooms early. Getting rooms on summer weekends can be difficult. Consider Air B&B or VRBO if you are planning to be in the area for an extended period.
Worth doing
Take the North Shore Scenic trip to Two Harbors that connects two museums located in former railroad depots: the Lake Superior Railroad Museum in the Duluth Union Depot, and the Lake County Historical Society Museum in the Duluth & Iron Range Depot in Two Harbors. Both museums offer the chance to view DM&IR 2-8-8-4 — Yellowstone — steam locomotives: No. 227 in Duluth and No. 229 in Two Harbors.
Don't miss
The run along Duluth's Lake Walk just after departure from the Duluth depot offers great views of Lake Superior and the famous Aerial Lift Bridge.
Getting there
Duluth is about 150 miles north of the Twin Cities and has airline and bus services. If driving, take Exit 256 off Interstate 35 and follow Michigan Street to the St. Louis County Depot.
Location: 506 West Michigan Street, Duluth, MN
Phone: 218-722-1273
Website: duluthtrains.com
E-mail: trains@northshorescenicrailroad.org