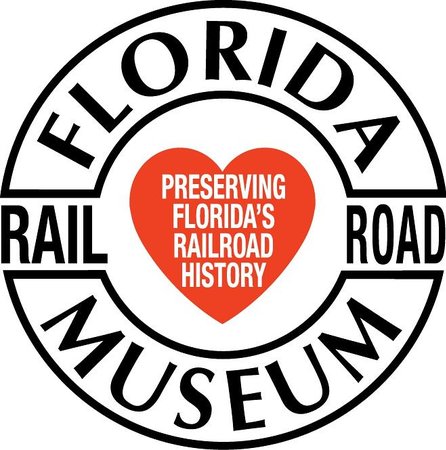 The Florida Railroad Museum offers diesel-hauled excursions over its 6-mile line between Parrish and Willow, 35 miles south of Tampa. Train rides take museum visitors through a stretch of rural Manatee County, which features sights of old Florida: farmland, piney woods, and palmetto flats. The train ride includes a trip to Willow—an old lumber mill location with traces of old buildings and memorabilia.
Choices
There are plenty of ways to experience the ride over the museum's section of the old Seaboard Air Line Railway Parrish Subdivision. Air-conditioned cars include a vintage Atlantic Coast Line air-conditioned coach turned into a lounge car, a former ACL coach, and a former Seaboard Air Line coach from the Silver Meteor. When the weather is right, a 1926 former-Seaboard open-window coach or a covered, open-air passenger car are good options. Caboose rides are also available. Special events are numerous and include the Pumpkin Patch Express, the North Pole Express, a popular World War II re-enactment called Von Kessinger's Express, and train robberies.
When to go
Currently, weekend train rides are offered year-round. Be sure to verify the schedule before you visit. Bear in mind that mid-December through Easter is Florida's high season when the weather is the mildest. During the high season, attractions like the museum are at their busiest.
Good to know
The museum also operates a locomotive rental program, which allows you to take the controls of a locomotive. They also will charter cars to groups.
Worth doing
Other area attractions include nearby the nearby beaches of Bradenton/Anna Maria Island/Longboat Key, the city of Sarasota, Fla., with its numerous museums, and the Manatee Village Historical Park, which displays a variety of preserved historic buildings and a steam locomotive.
Don't miss
The museum's exhibits and static displays. Look for the 1949 Bradenton sleeping car built for service on New York-Florida streamliners and named for the Florida city located near the museum.
Getting there
Amtrak serves Tampa by train and Sarasota and Bradenton by Thruway buses. By car, take Interstate 75 for speed, or U.S. Highway 301 to see more of the real Florida.
Location: 12210 83rd Street E, Parrish, FL
Phone: 941-776-0906
Website: frrm.org
E-mail: tickets@frrm.org