Amtrak Hiawatha Chicago day trip: Chicago is indisputably the heart of American railroading.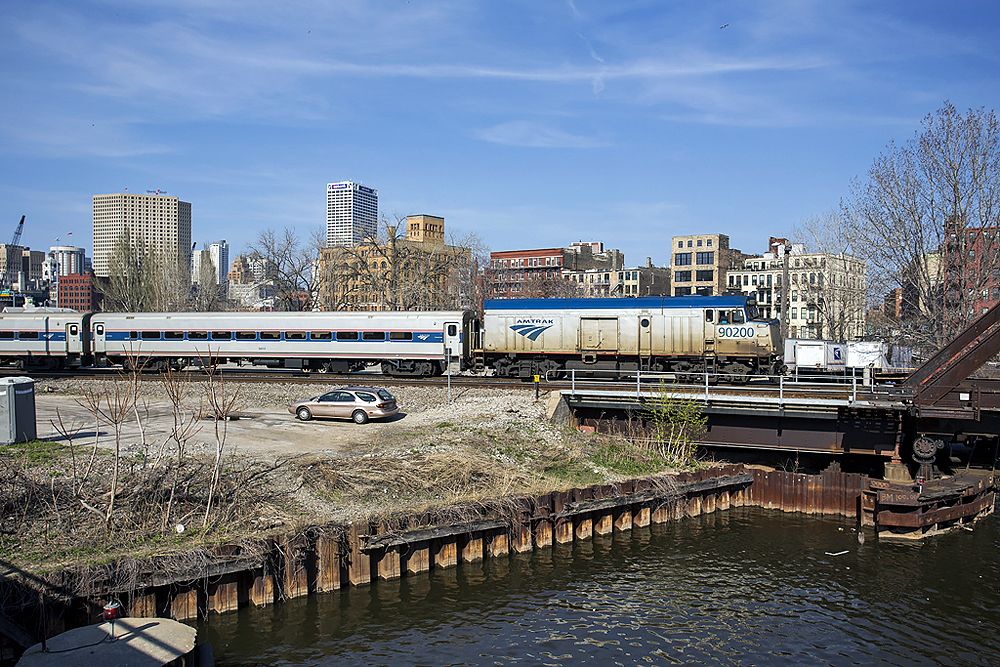 Represented by six Class I railroads, Amtrak, Metra, the South Shore Line, Chicago Transit Authority, and a long-list of short line and regional railroads, the city offers a magnitude of rail focal points and it's little surprise that access to Chicago's greatest sights can be enjoyed without the hassle of navigating a vehicle. For those in Milwaukee and northern Illinois, a day trip on Amtrak's Hiawatha affords great access to downtown Chicago with a number of daily trains that will deliver you back to the Brew City before bedtime.
Weekday and Saturday trains currently depart south from Milwaukee as early as 6:15 a.m. Central Time onboard Hiawatha No. 330, while six additional daily trains provide timely service to the Windy City with staggered departures from Milwaukee. Southbound Hiawatha No. 332 departs at 8:05 a.m. CT; No. 334 at 11 a.m. CT; No. 336 at 1:05 p.m. CT; No. 338 at 3:00 p.m. CT; No. 340 at 5:45 p.m. CT; and lastly, No. 342 at 7:35 p.m. CT.The Hiawatha's southbound trips begin at Milwaukee's Intermodal Station located at 433 West St. Paul Avenue.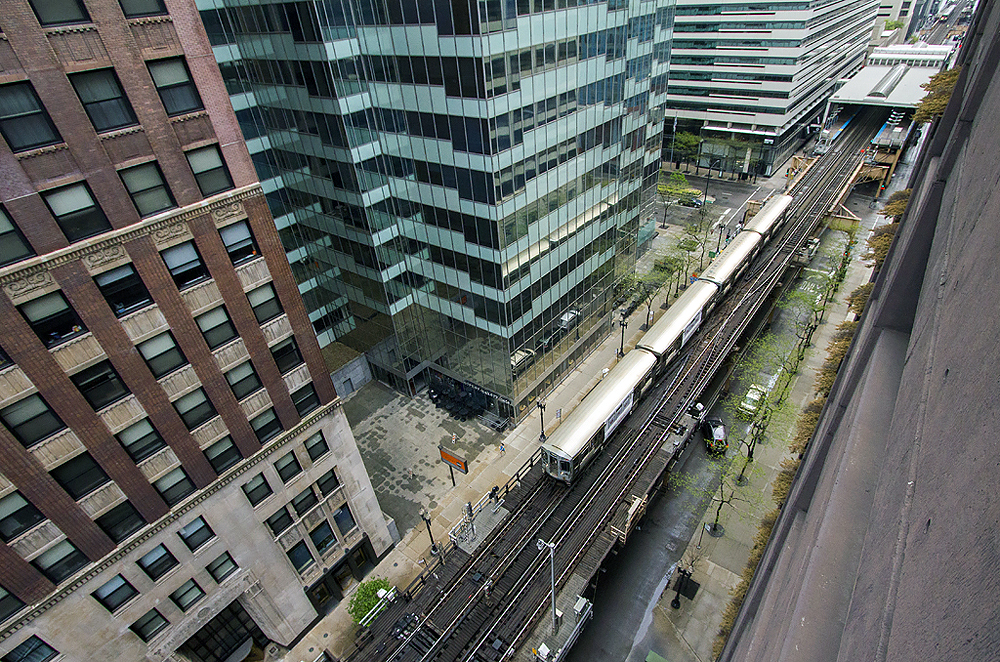 Originally built by the Milwaukee Road to serve its passenger train of the same name, the then- Milwaukee Union Station replaced the city's Everett Street facility. Chicago & North Western Railroad passenger trains also used Milwaukee Union Station until the C&NW withdrew its passenger service from the region after the formation of Amtrak. The Milwaukee train station underwent a near-$17 million renovation and re-branding in 2007 and was renamed Milwaukee Intermodal Station. Upgrades included a larger waiting area, glass atrium, additional ticketing facilities for rail and Greyhound bus service, and restaurant and retail space. Today's station is served by Canadian Pacific's U.S. subsidiary, the Soo Line, on its C&M Subdivision, appropriately named because of its link between Chicago and Milwaukee.
Southbound Hiawathas follow the original Milwaukee Road mainline south for a distance close to 40 miles before crossing into Illinois near the town of Russell. The first half hour of the passenger train ride is spent through suburban Milwaukee, passing CP's Muskego Yard (MP 83.4) and serving the city's Milwaukee Airport Rail Station and Sturtevant, Wis., before entering Illinois. For rail enthusiasts, the first significant attraction is 53 miles south of Milwaukee at Roundout Tower (MP 55.0) where the CP's ex-Milwaukee Road main crosses the CN's former Elgin, Joliet & Eastern. South of Roundout, Hiawatha trains operate on tracks under Metra's jurisdiction as part of its Milwaukee North Line service. CP freight dispatchers still dispatch the territory and roughly 20 CP freight trains utilize the old Milwaukee Road each day, as well as Amtrak's daily Empire Builder.
South of Roundout, Hiawatha trains pass through suburban Wadsworth (MP 42.9), Lake Forest (MP 27.8), and Northbrook (MP 21.1) on the approach into Chicago. Here, Hiawatha trains will likely pass Metra commuter trains and perhaps a freight train as the Hiawatha approaches Chicago Union Station. Crossing the Union Pacific's ex-C&NW at Mayfair (MP 8.9) and again at Grayland (MP 8.0), Hiawatha trains ease into Chicago Union Station a few miles later. From start-to-finish, Hiawatha trains reach Chicago Union Station in 1 hour and 42 minutes.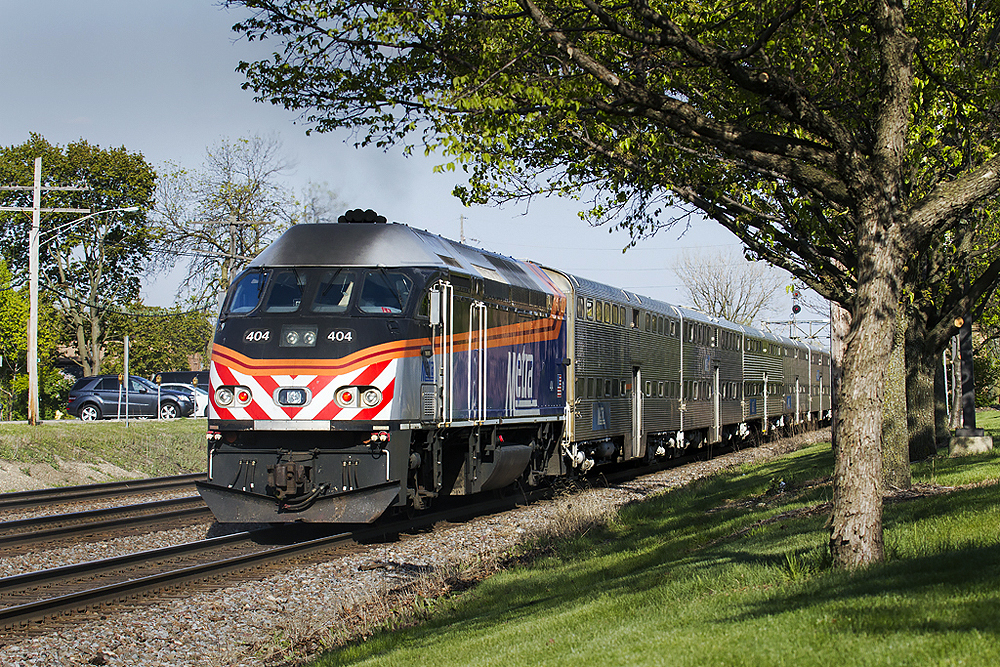 Located at 225 South Canal Street, Chicago Union Station is one of Amtrak's most significant touchpoints, serving as the nation's third busiest train station and Amtrak's fourth busiest. It serves more than 3 million Amtrak customers and 35 million Metra passengers each year with more than 300 trains per day. Today, nine Amtrak long-distance trains serve Chicago as well as three state-supported trains. Long-distance trains include the California Zephyr to Emeryville, Calif., Capitol Limited to Washington, D.C., Cardinal to New York, City of New Orleans to New Orleans, Empire Builder to Portland and Seattle, Lake Shore Limited to New York and Boston, Missouri River Runner to Kansas City, Southwest Chief to Los Angeles, and the Texas Eagle to San Antonio. Amtrak regional or state-supported trains include the Hiawatha to Milwaukee, Illinois Service to Quincy, Ill., St. Louis, and Cardondale, Ill., and Michigan Service to Grand Rapids and East Lansing, Mich., Port Huron and Detroit, Mich., and Pontiac, Mich.
From Union Station proper, Metra's Milwaukee District North, North Central, Heritage Corridor, BNSF, SouthWest Service, Milwaukee District West services provide connections to most Chicago neighborhoods, enabling the rail-exclusive travel experience to continue to your desired neighborhood destination within Chicago.
It's fair to say that Chicago offers something enjoyable for everyone, even beyond its vast rail history. Milwaukee travelers wanting to see a Chicago Cubs baseball game can gain access to  Wrigley Field by taking the Chicago Transit Authority Red Line onboard the city's State Street Subway. Subway access is just six blocks east of Chicago Union Station. If onboard Chicago's subway system, be sure to enjoy a ride on the subway's Loop, a 1.7-mile circuit of elevated subway circling the city's downtown core. Five of the CTA's eight subway lines use Loop tracks today. It is estimated that more than 1.6 million passengers use the CTA each weekday, making it the second largest public transit system in the country.
If you're looking for a less-crowded history lesson, Metra's hub-and-spoke service coverage area affords direct rail access to quiet suburban neighborhoods where rail enthusiasts can enjoy a relaxing morning or afternoon enjoying a cup of coffee and watching a mix of freight and passenger trains. The author's personal favorite is a ride out to Downers Grove on Metra's BNSF line. Late evenings are particularly crowded with rush-hour commuter trains departing from Chicago, however if you arrive early enough in the afternoon one can enjoy both freight and passenger trains. BNSF Railway Z-train intermodals and a mixed bag of other carload and unit train traffic can be safely enjoyed from downtown Downers Grove, Naperville, or Aurora. Plan your visit to the suburbs accordingly as not to miss your northbound Hiawatha to Milwaukee.
Whether it's a Chicago architectural tour a walk along Lake Michigan, a visit to Wrigley Field, or an afternoon railfanning, Chicago simply offers too much to enjoy in a single-day. As you plan your afternoon return trip to Milwaukee, know that most days will provide you seven northbound departures, assuming you arrived at Chicago on the earliest southbound train No. 330 (arriving at Union Station at 7:57 a.m. CT). Northbound Hiawatha No. 331 departs Chicago Union Station at 8:25 a.m. CT; No. 333 at 11:05 a.m. ET, No. 335 at 1:05 p.m. CT; No. 337 at 3:15 p.m. CT; No. 339 at 5:08 p.m. CT; No. 341 at 8:05 p.m. CT; and on Fridays only, No. 343 at 11:25 p.m. CT.
Tips & Recommendations:
If you venture out into the suburbs, carefully review Metra timetables, and give yourself enough time to return to Chicago Union Station before your Hiawatha departs.
Purchase a Chicago Ventra Card, an electronic fare payment card used for Chicago Transit Authority, Metra, and Pace transit systems. Ventra is an easy-to-use card compatible with smartphones and serving as single-source fare payment for all-things Chicago transportation.
Explore Chicago's non-tourist-oriented restaurants in one of its urban neighborhoods such as the West Loop, River North, or Andersonville. There are too many local fares to list.
If you're in a hurry in Milwaukee and need your breakfast, Aladdin's All Aboard Cafe serves mostly a commuter crowd with simple prepared foods, hot sandwiches, and coffee in the station. If you have a little more time, or depart on a weekend, try the Stone Creek Coffee just a half a block north. Enjoy their fireplace, especially on a cold winter day.