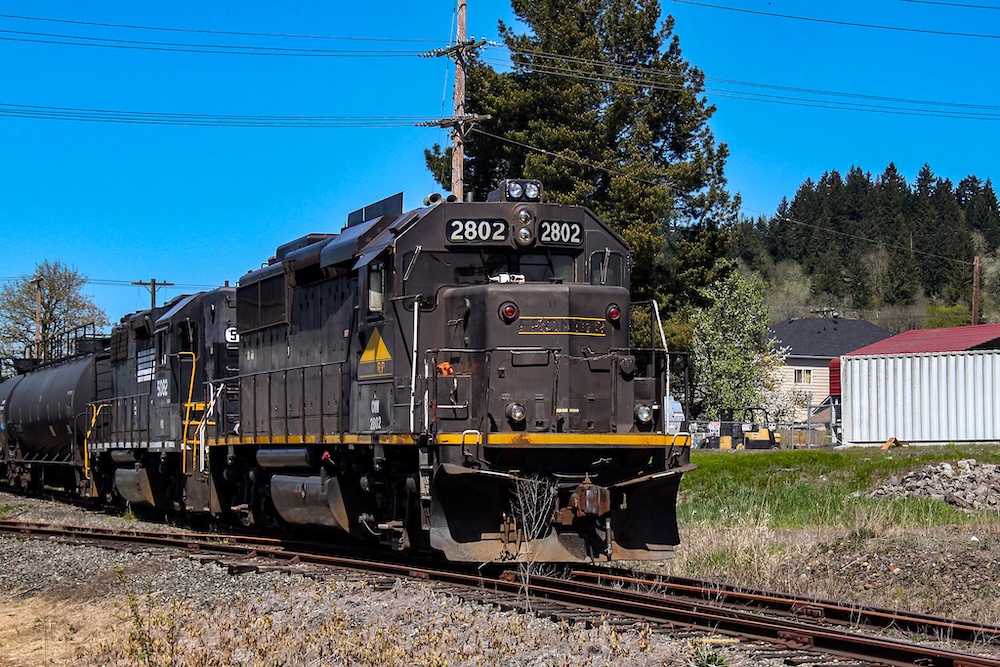 Rainier Rail summary
Rainier Rail (WRL) is a short line railroad that operates in southwestern Washington. It's controlled by WRL, LLC as part of the Frontier Rail group of companies under Paul and Robert Didelius' leadership. This includes the Columbia Rail group of short lines in eastern Wash., and Oregon. With nearly 40 miles of former Milwaukee Road standard-gauge track between Chehalis and McKenna, Rainier Rail's business includes liquefied petroleum gas, fertilizer and animal feed, while offering 6 miles of railcar storage.
History
Rainier Rail was established in 2016 after being the successful bidder of 34.6 miles of track from Tacoma Public Utilities. At the time, the ex-Milwaukee Road from Chehalis to Rainier had not seen through service for several years with repairs an absolute necessity. The Didelius brothers recognized the opportunities the railroad could provide based on the route's strategic location. Operations began in 2017, coinciding with rehabilitation and upgrades to bring the line up to Class 1 standards by the Federal Railroad Administration. Expansion has played a significant role in Rainier Rail's growth with an extension of 4.4 miles to McKenna in 2019, followed in 2021 by a lease of an additional mile of track for industrial service in the area.
Operations
Rainier Rail's advantage in the region is its 2-hour access to the north of Seattle and Tacoma, and Portland, Ore., to the south. The railroad serves a few industries, including Valley Ag in Chehalis which receives fertilizer. Just to the north and adjacent to Interstate 5 at Maytown, a propane transload facility has developed along the line. An unusual service for Rainier Rail is the high-capacity, rapid-recall storage for rail cars which transports hazardous materials. This on-demand offer reaches out to the major integrated oil companies and several regional energy firms. Egg producer, Wilcox Farms in McKenna, has received rail shipments of chicken feed from Rainier Rails since 2021.
Motive power on the Rainier Rail varies from EMD GP38-2s to an SW1200 diesel locomotive. Most are assigned and transferred from the power pool of Columbia Rail's shortline network.
Rainier Rail interchanges with BNSF Railway at Centralia. The railroad has trackage rights over the Puget Sound & Pacific at Blakeslee Junction to reach the interchange.