---
Unusual locomotives – Alaska
EMD's introduction of the 50-series road switchers in 1979 offered customers four variations of the design: the 3,500-hp, four-axle GP50, and its bigger brother, the six-axle SD50. The builder produced more than 275 of the former, and more than 425 of the latter.
Also offered as part of the 50 line was the GP49, utilizing a smaller 12-cylinder 645F3B prime mover rated at 2,800 hp connected to an AR15 alternator. It has four D87 traction motors.
Externally, the differences between the GP49 and the GP50 are slight; two 48-inch fans atop the radiator versus three on the 50 and fewer access doors on the long hood.
Alaska Railroad was the first and last buyer of the GP49, picking up nine units in two orders in 1983 and numbering them 2801-2809. A six-axle SD49 version was designed, but it never left the drawing board.
The railroad was generally satisfied with the units, which regularly powered its passenger trains operating between Seward and Fairbanks, a distance of about 470 miles.
Beginning in 2006, Alaska began retiring the units as the railroad was beginning to test a pair of six-axle EMD SD70MACs as possible replacements. Still considered serviceable power, many of the locomotives found work elsewhere in the Lower 48 states. A couple went to Chile and were modified with six-axle trucks.
Of note is that predecessors of the 49 line, Norfolk Southern GP39Xs, were ultimately rebuilt and upgraded by EMD and sold to Florida's Tri-Rail commuter agency to power trains with the designation GP49H-3 after overhauling and rebuilding with HEP equipment. If you want to see them, the units bounce back and forth between Miami International Airport on the south and Mangonia Park 75 miles north.
Shovelnoses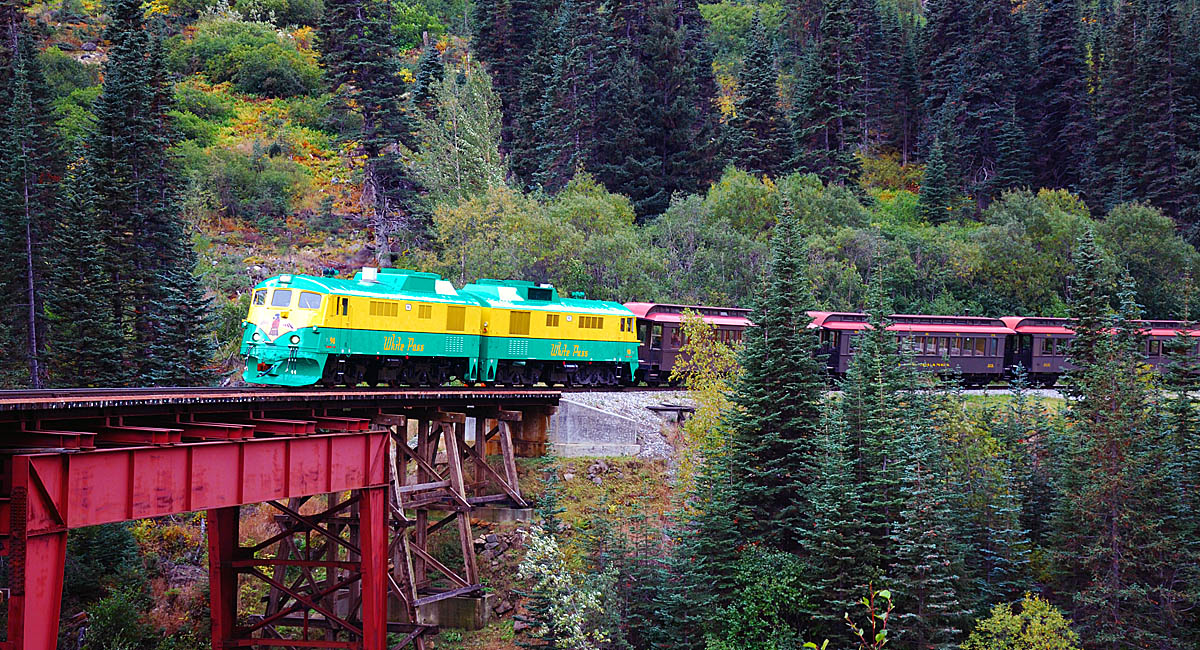 ---
Another unusual set of locomotives helped standardize the diesel roster of Alaska's narrow gauge White Pass & Yukon Route Railroad.
Beginning in the mid-1950s, General Electric delivered a series of specially built units with the builder's designation GEX3341. Eleven were delivered over a 10-year period. Nicknamed "shovelnose" due to their silhouette, the locomotives had Alco 251 prime movers that made for a reliable unit on a railroad with no physical rail connection to the outside world.
Many were totally rebuilt in the mid-2000s with more powerful Cummins prime movers, first by Coast Engine & Equipment Co. of Tacoma, Wash., others by Sygnet Technologies of nearby Tenino, Wash.
Today the units are reportedly up for sale.