My first road-switcher cab ride started with the wub, wub, wub, wub, wub sound of the engine at the Illinois Railway Museum in Union, Ill. After a full-body experience aboard Frisco 1630 earlier that day, I settled into the cab of Union Pacific road-switcher No. 1848. (For the details folks, this is a diesel- electric, ex-Cotton Belt. No. 8049.) As the locomotive and its train of cabooses was ready to deadhead back to the shop to rest for that September 2021 night, Ken Ristow glances toward me and says, "You wanna see if we can ride it?" Heck yeah, I do! So, there I was coming down from my steam locomotive cab ride high (Truth be told, I've still not come down from that high!), and Ken gestures for me to take one of the three seats in the 1988-built GE B40-8. Behind me was steam locomotive engineer Ray Weart and in the diesel engineer's seat was none other than his wife Tammy Weart! I wasn't sure my ticker could take it … a ride in the cab of two locomotives … in the same day?! Did I win the lottery?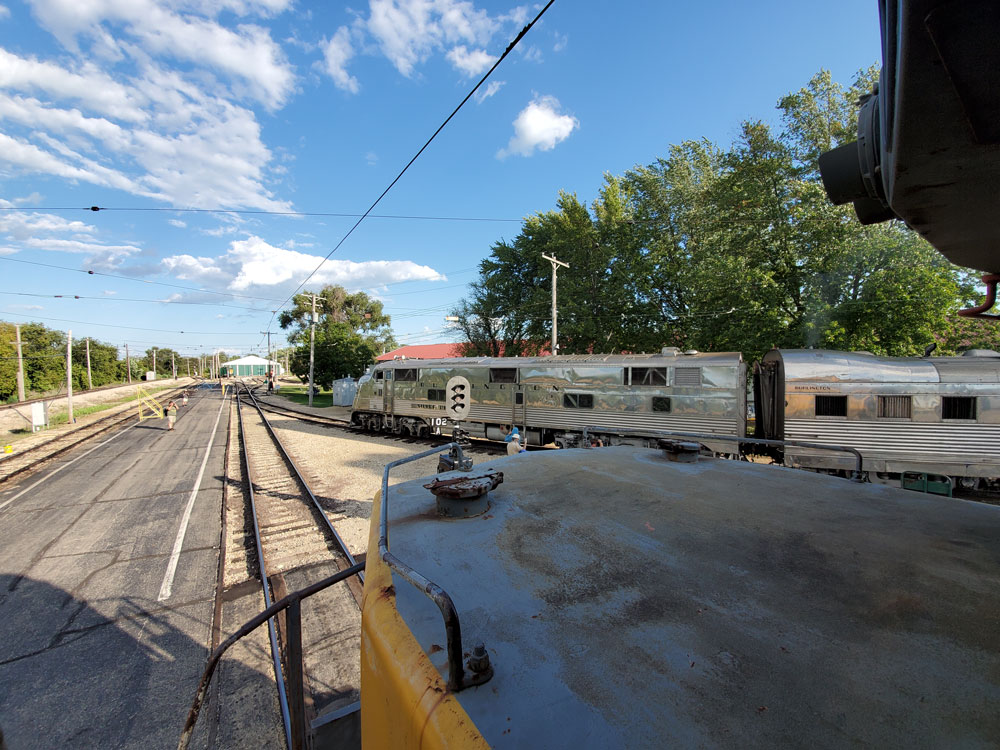 The dreamy diesel experience
Tammy's skills at the throttle were nothing short of amazing. She seemed so relaxed and in control of her locomotive. I came to find out that she'd been a diesel engineer at the museum since 1992. But what's more? This was her first time as engineer of this locomotive. I wouldn't have believed that, if I hadn't heard it from the woman herself. The ride was smooth and easy. The windows were all open as was the nose door, which was right in front of my view. I felt like I was gliding or floating, maybe both. The summer breeze came through the door and windows as the sun was slowly setting. As I looked out the window to my left, the sun warmed my skin while the ride warmed my soul. Other Illinois Railway Museum crew boarded, some standing on the pilot, others squeezing into the cab, and then disembarked en route. We met up with other trains, including the CB&Q Nebraska Zephyr. It was a pleasant ride with backup moves and waiting for other passenger trains to go by, with a beautiful lull of "wub, wub, wub …"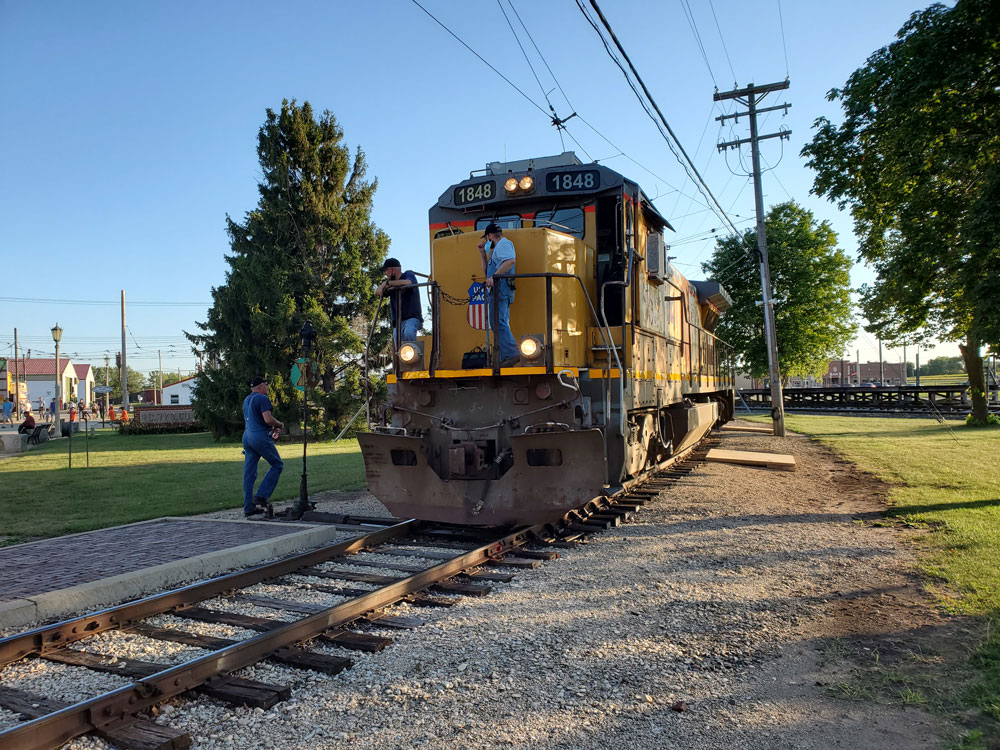 Thanks to those who maintain and run museum locomotives
What a dichotomy of events: a steam locomotive cab ride and a road-switcher cab ride. Don't get me wrong. I loved them both, but for entirely different reasons.
Thanks so much to Tammy for the lovely ride! And thanks again to Ken for the spontaneity.