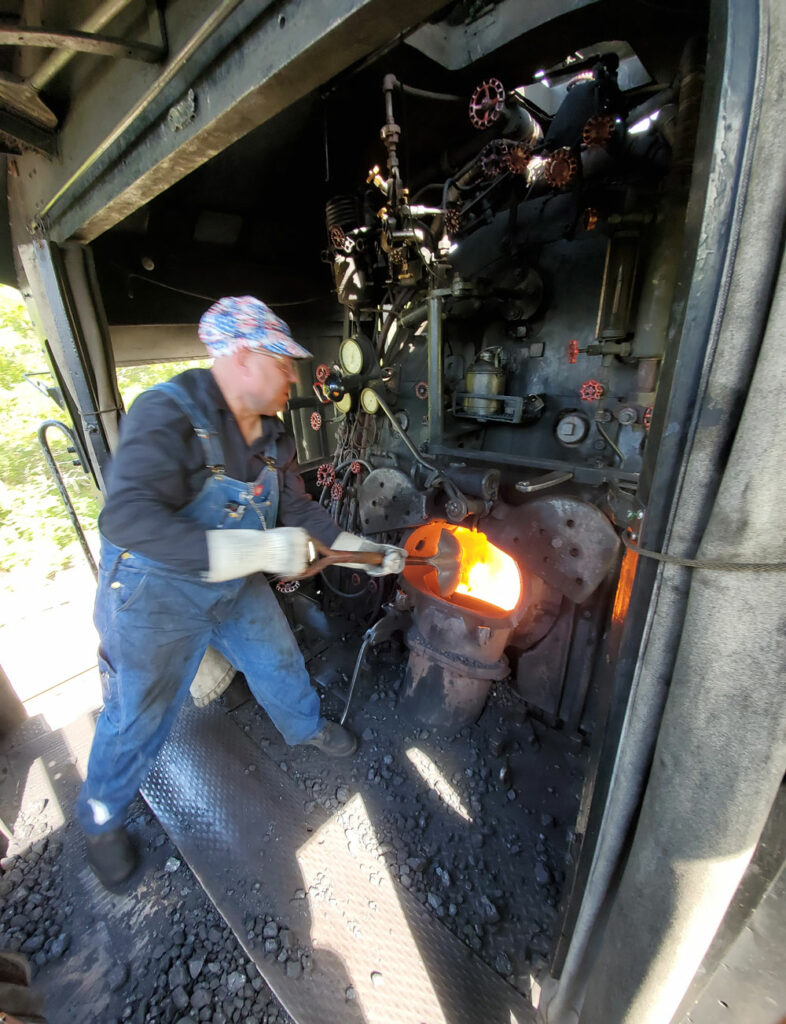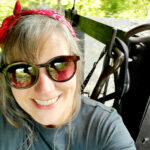 My Frisco steam locomotive cab ride came on Sept. 5, 2021. It was a first for me. I knew that it would be fun and that I'd like it, but what I didn't know was exactly how much. It was a feast for the senses. My photos here may not be great or even capture all of the thrill, as I hung on to a bar above my head with a gloved hand, with my feet just inches from the steps and open side of the cab. In my precarious position, I took as many photos as I could one-handed, but also making sure to just absorb everything all around me. I've read about cab rides throughout my many years at Trains, but nothing compares to the sensory overload that actually occurs during one. There was so much I was not prepared for. And maybe you'll think my words are silly, but I'll pour them out here, so that I can reflect on it and remember as time ticks on.
My understanding of the feminine nature of a steam locomotive
I was never offended when authors used feminine pronouns to refer to a steam engine, however, I don't think I ever understood why until this cab ride. Enter St. Louis-San Francisco No. 1630, a 1918 Baldwin Russian Decapod, to explain it all to me at the Illinois Railway Museum in Union, Ill. What I'd like to present to you here is that I perceive the steam engine to be quite human. In fact, many of the wonderful traits of a female presented themselves to me as I rode this steam engine for the first time. Like a woman, the 2-10-0 swayed her hips, so much so that my boots were pinched by the deck plates as I struggled to keep my balance, reaching a maximum of 30 mph. It might as well have been 79 mph as my stray tendrils of hair swirled about like mad flies in a jar. Like a woman, the locomotive makes all sorts of beautiful sounds as she negotiates her way to her destination.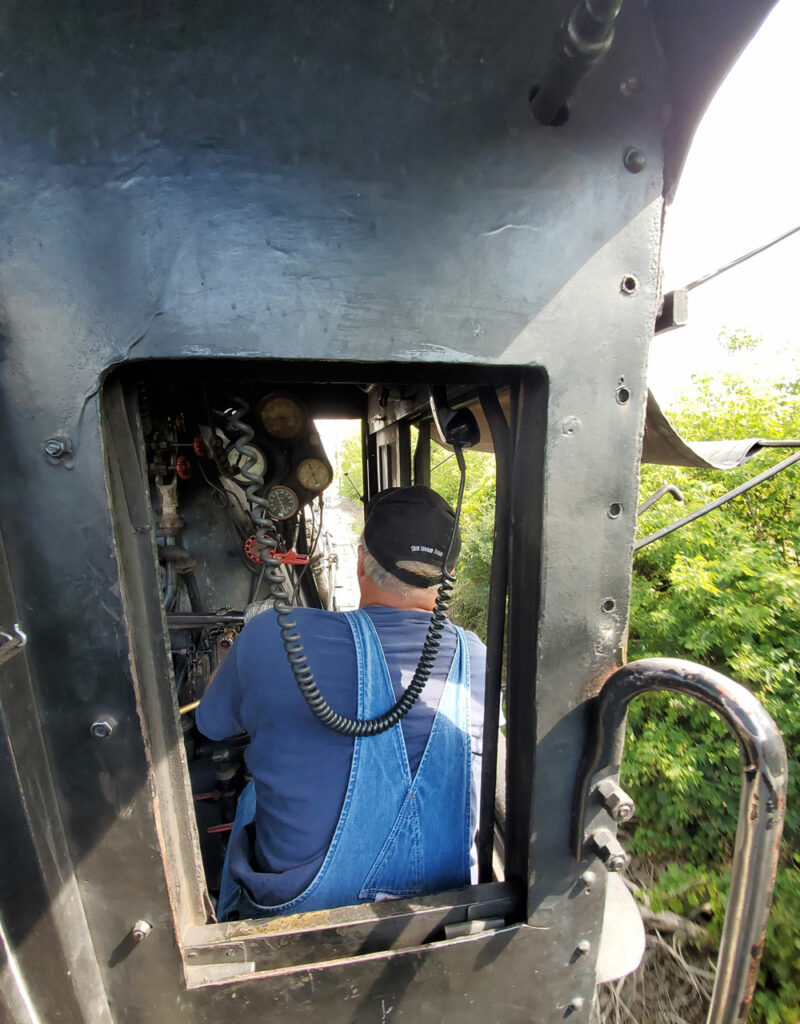 Sensory overload for my Frisco steam locomotive cab ride
The sounds of the rails, the tossing of the coal, the rhythm of movement, the communication between the engineer and fireman, the open-close of the Butterfly fire doors, the sound of the whistle, they all filled me to the point where there was no other room for any other thoughts. Like a woman, the 2-10-0 filled her cab with an intoxicating scent of burning coal mixed with the steam and fresh countryside air. For a few moments, amidst the rhythmic sway, my eyes became transfixed by the cornfields seemingly matching the graceful movements of the engine and its train. As I faced the tender for a reverse move, the coal dust whipped about, sending scratchy cinders into my eyes. As I blinked them out, it was like taking photos with my memory bank. The peek-a-boo movement of the fire doors emitted instant heat into the cab, warming your skin, fervent and satisfying, like a woman. The fire and water are deep in her soul. Each steam locomotive is unique, messy, and beautiful, special in its own way, like a woman.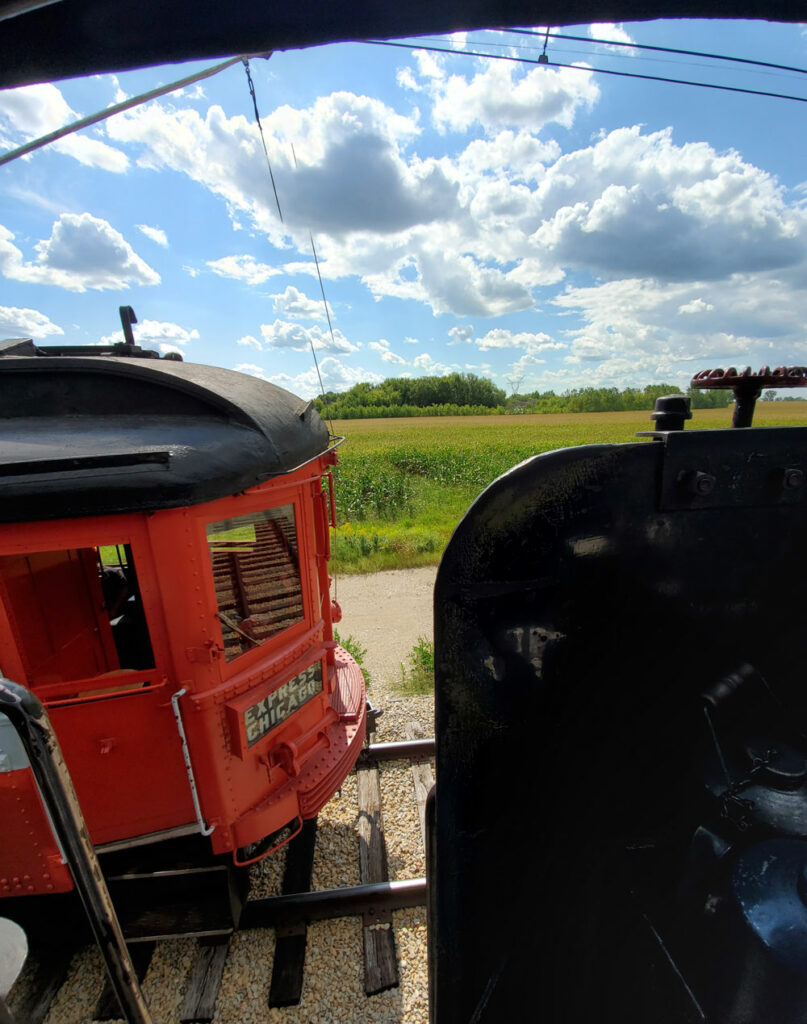 Thanks to those who keep steam engines running
Special thanks to Illinois Railway Museum volunteer Ken Ristow for his superior engineer skills and such an amazing ride — a heck of a way to celebrate my 20th anniversary with Trains, a brand I love. Thanks, too, to Illinois Railway Museum volunteer Ray Weart who relinquished the reins to the 1630 to Ken; and Eric Hoyem, the friendly fireman who kept her belly full. And, my deep gratitude to the centenarian, Frisco 1630, and its crew for keeping her running, for the pleasure of all the museum visitors.