Historic diesel locomotives saved by the 2020s may be an odd lot of famous and barely memorable, but these units deserve our respect and attention just as much as the first batch.
All of these, even the ones that proved to be technological dead ends, contributed in one way or another to the advancement and refinement of railroad propulsion.
1. EMD SD45 – One of first successful high horsepower freight locomotives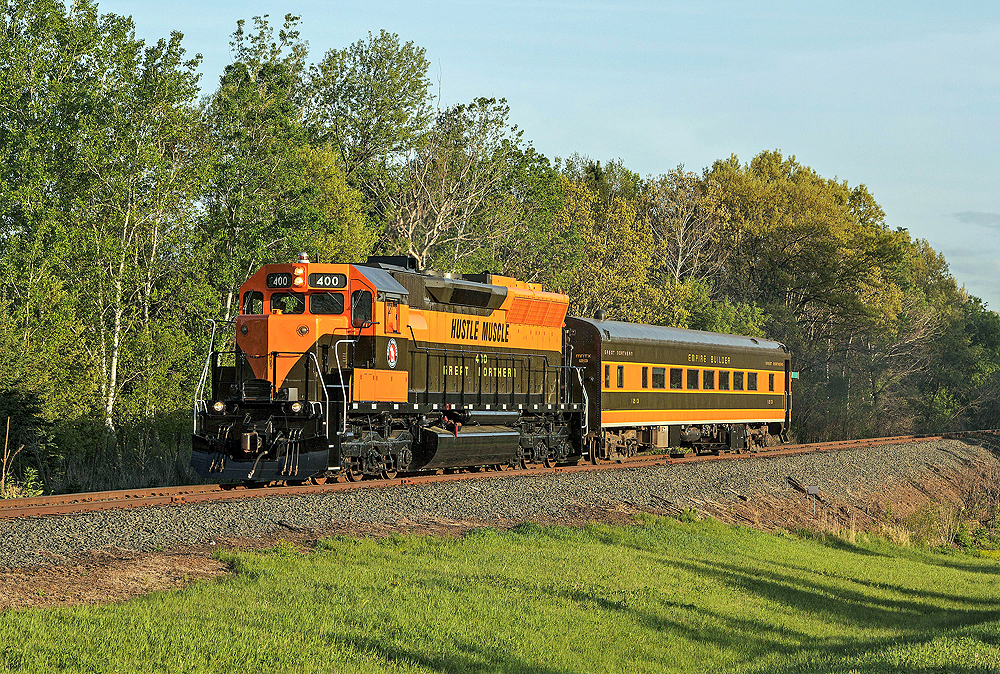 Instantly recognizable by its slanted radiators at the top rear of the unit, the 3,600-hp EMD SD45 burst onto the scene in 1965 sporting a massive 20-cylinder prime mover. By the time production ended six years later, more than 1,250 copies had come off the assembly line before being replaced in the builder's catalog by the SD45-2 and offshoot SD45T-2, the latter a custom design only purchased by Southern Pacific and D&RGW.
While retired by their original owners today, at one time they were seemingly almost everywhere, including Santa Fe; Atlantic Coast Line; Burlington Northern; Chicago, Burlington & Quincy; Milwaukee Road; Chicago & North Western; Colorado & Southern; Rio Grande; Erie-Lackawanna; Great Northern, Norfolk & Western; Northern Pacific; Penn Central; Pennsylvania; Reading; Seaboard Coast Line; Southern, Southern Pacific; Frisco; Cotton Belt, and Union Pacific.
The first production unit, Great Northern No. 400, is now at the Minnesota Transportation Museum in St. Paul.
2. EMD GP30 – Start of the second-generation diesels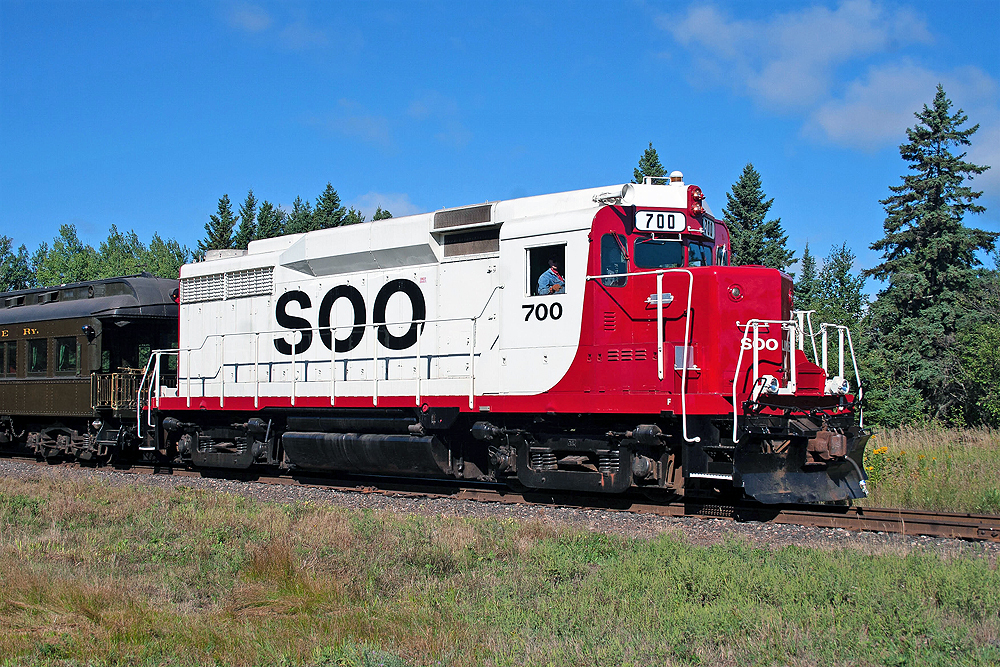 EMD wanted a fresh approach to introduce its newest diesel offering, and the division took advantage of parent company General Motors' design bureau to spiff things up. What resulted was the GP30, a 2,250-hp road switcher, necessarily top heavy to incorporate the newly designed equipment inside. No other locomotive model even closely resembles it.
The railroads recognized it as a winner and many quickly put in their orders. The champion was Union Pacific with 151 in both cabbed and booster versions, many of the later housing steam generators for use on secondary passenger trains. The next-biggest roster belonged to Southern, with 120 high-hood versions set up to run short hood forward. Other railroads both big and small picked up the model, with two, Alaska and Toledo, Peoria & Western, going for just a single unit.
Good news for us: While there are many GP30s still operating on U.S. railroads, there are about two dozen copies already preserved around the country.
3. GE U25B – General Electric heats up the locomotive race
General Electric has been an international motive power player practically since humans first harnessed electricity. But until the late 1950s, all GE road power was predominantly for other countries, with only a variety of center-cab and end-cab switchers – most notably the 44- and 70-tonner marketed domestically. That changed with the introduction of the U25B in 1960.
Here was a diesel locomotive that could successfully compete with industry giant EMD. With a host of new features, including a pressurized car body and sealed engine compartment with centralized air processing system providing filtered air to the engine and electrical cabinet, the rest of the industry took notice. Orders quickly produced U25Bs in paint schemes for Santa Fe, Southern Pacific, New York Central, New Haven, and Union Pacific, among others.
Several have been preserved, including units that operated on New Haven, Conrail, Milwaukee Road, New York Central, and Southern Pacific.
4. Lima-Hamilton switcher – a minority builder remembered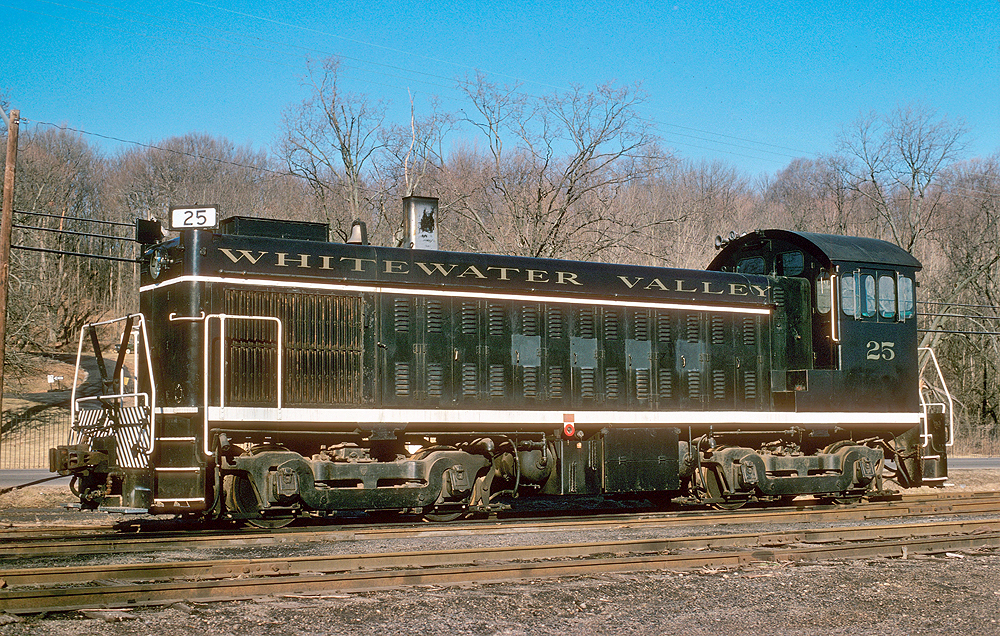 Lima trailed Baldwin and Alco for quantity in the United States, but few does not mean its product was not great. Much to the contrary. One has to look only as far as Nickel Plate Road 2-8-4 Berkshires and Southern Pacific's 4-8-4 Daylights — beautiful, well-built machines.
Realizing diesel locomotive production was the only path for new business, Lima-Hamilton, as it was known in the late 1940s, developed and sold a variety of end-cab switchers, light road-switchers, and center-cab transfer locomotives. They were good, well-designed machines, but few railroads were willing to add yet another builder to their repertoire. The struggling company merged with steam giant Baldwin, which was also developing its own line of diesel locomotives. Unfortunately for us, once the merger was completed, Lima-Hamilton diesels became outdated. Most of the builder's orders came from East Coast or middle America railroads, the likes of Pennsylvania, New York Central, Baltimore & Ohio, Nickel Plate, Rock Island, and Wabash.
There are four Lima end-cab switchers still in existence: three at heritage railroad Whitewater Valley in Indiana, and one at Illinois Railway Museum. Check them out for a bit of early diesel history.
5. EMD EA – Earliest of the streamlined E units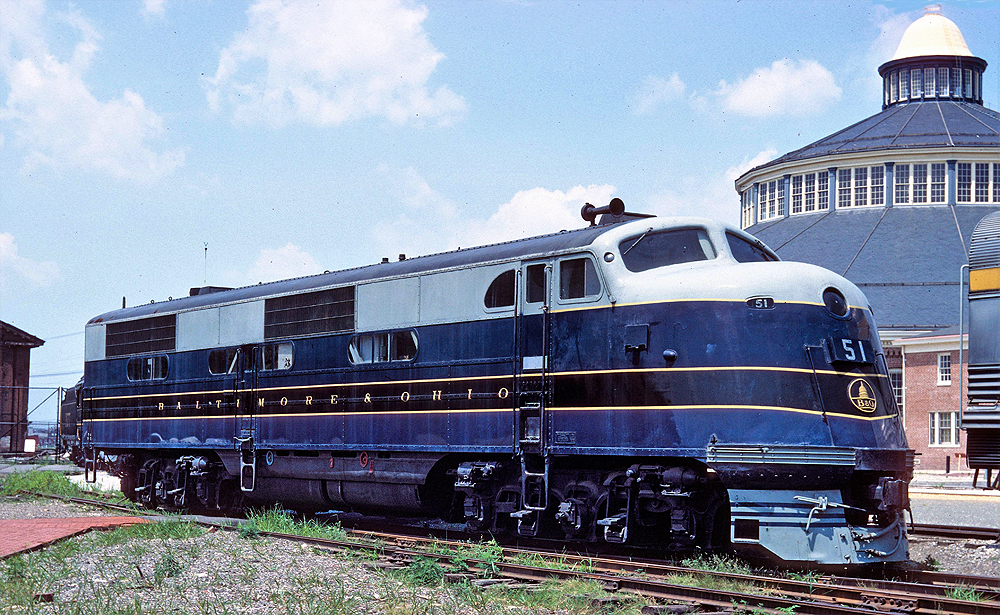 Every EMD E unit passenger locomotive owes its existence to the original: the Electro-Motive Corp. EA cab unit 51 and EB booster. Built in 1937 for the Baltimore & Ohio, the EA was powered by an 1,800-hp Winton 201-A prime mover. As luck would have it, No. 51 escaped the junkman and has been preserved at the B&O Railroad Museum in Baltimore. It was restored to its gleaming original appearance in 2021.
It's definitely worth a firsthand visit, for the advanced 1930s design as well as the beautiful restoration job.
6. FM cab unit CPA16-4 – A classy competitor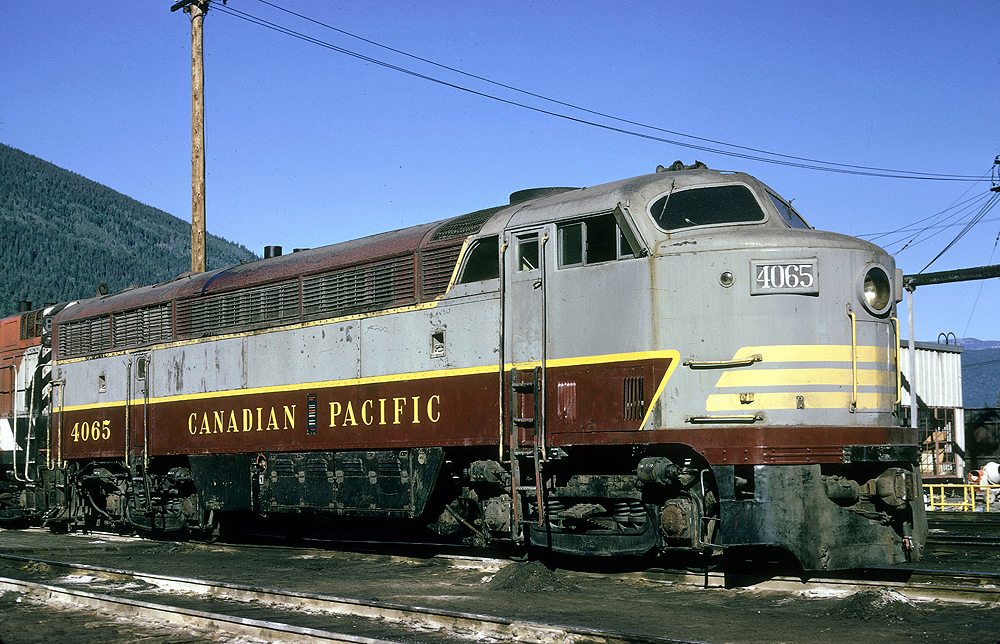 Fairbanks-Morse, fresh off of its success as a capable diesel engine manufacturer for U.S. Navy submarines, among other things, went full bore into the domestic locomotive market. Some models, especially end-cab switchers, and the now famous H-24-66, eventually became reliable pieces of equipment. Others however, being from what would become a minority builder, were quickly sidelined as engine and overall reliability problems emerged in prolonged service.
Locomotives in the Consolidated Line, usually referred to as C-Liners, were available in a variety of models with four or six axles. Some even had five axles — a two-axle front truck and three-axle rear truck.
Originally buyers included Long Island, New York Central, New Haven, and Milwaukee Road, with both Canadian Pacific and Canadian National trying copies made by Canadian Locomotive Corp., under license. Some railroads, tired of the faulty prime mover, had them re-engined with EMD 567s.
Two cab units are known to still be intact. One is apparently privately owned and not available for public viewing. The other is Canadian Pacific No. 4065, at Canada Science and Technology Museum in Ottawa.
7. Fairbanks-Morse H-24-66 – The one and only Train Master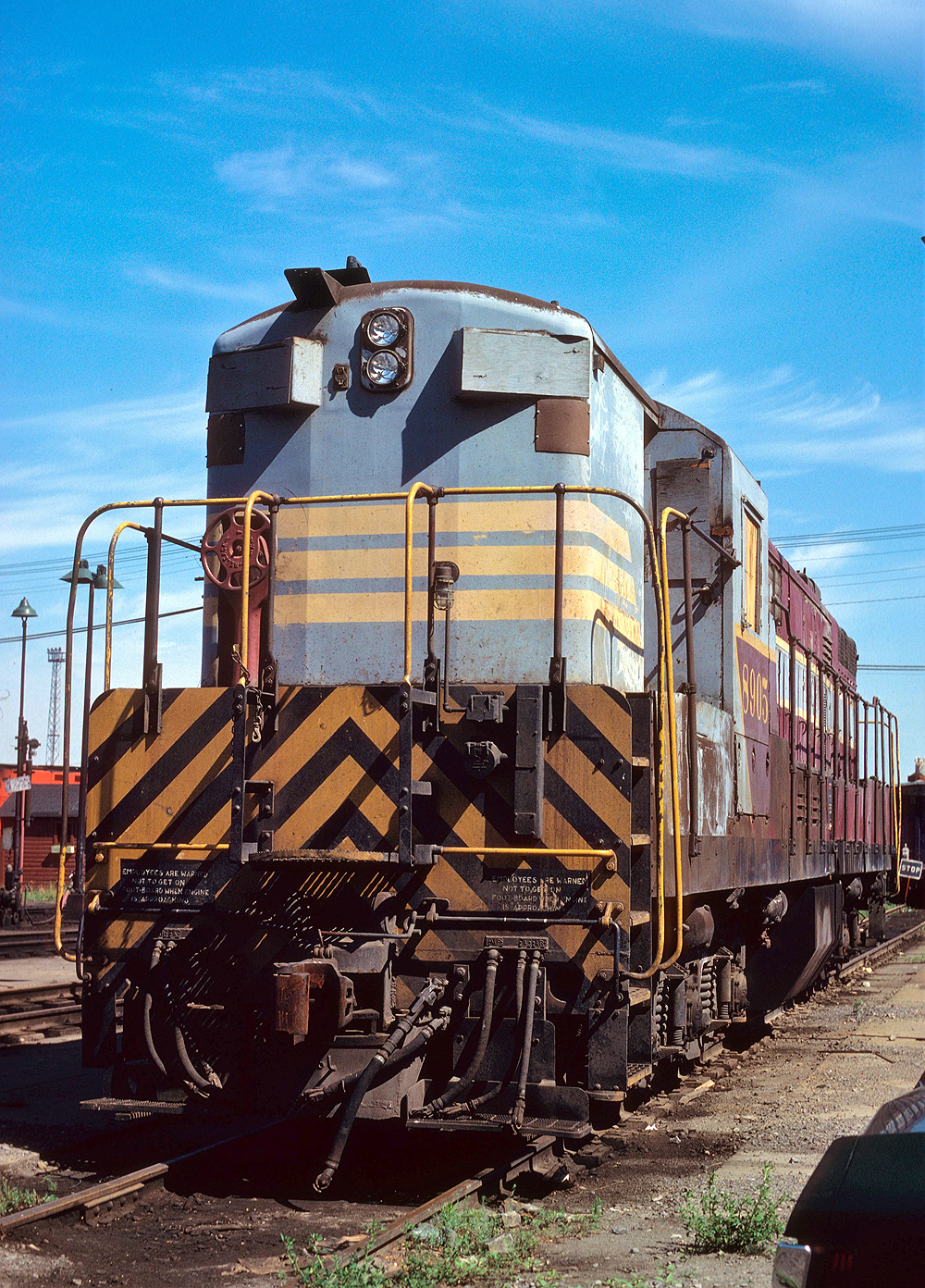 The H-24-66, or Train Master, was the diesel that raised eyebrows when Fairbanks-Morse first introduced it in 1953, a 2,400-hp road-switcher capable of moving trains quicker and easier than the competition. Canadian Locomotive Co. also built Train Masters under license for that country's market.
Between 1953 and 1957, FM built 127 of them and they showed up on the rosters of Southern Pacific; Canadian National; Canadian Pacific; Central Railroad of New Jersey; Delaware, Lackawanna & Western (and later Erie-Lackawanna); Pennsylvania; Reading; Southern; Virginian, and Wabash.
Plagued by prime-mover reliability, the big units never really achieved their maximum potential. A notable exception would be Southern Pacific. After rebuilding them, SP found a home for their muscle on the demanding San Francisco Bay area commuter service between San Francisco and San Jose. In this service they were unequaled, able to maintain the rigorous start-and-stop schedule the operation demanded.
Only one unit, Canadian Pacific No. 8905, escaped the scrapper and is at Exporail, the Canadian Railway Museum in Saint-Constant, Quebec.
8. EMD NW2 – The quintessential end-cab switcher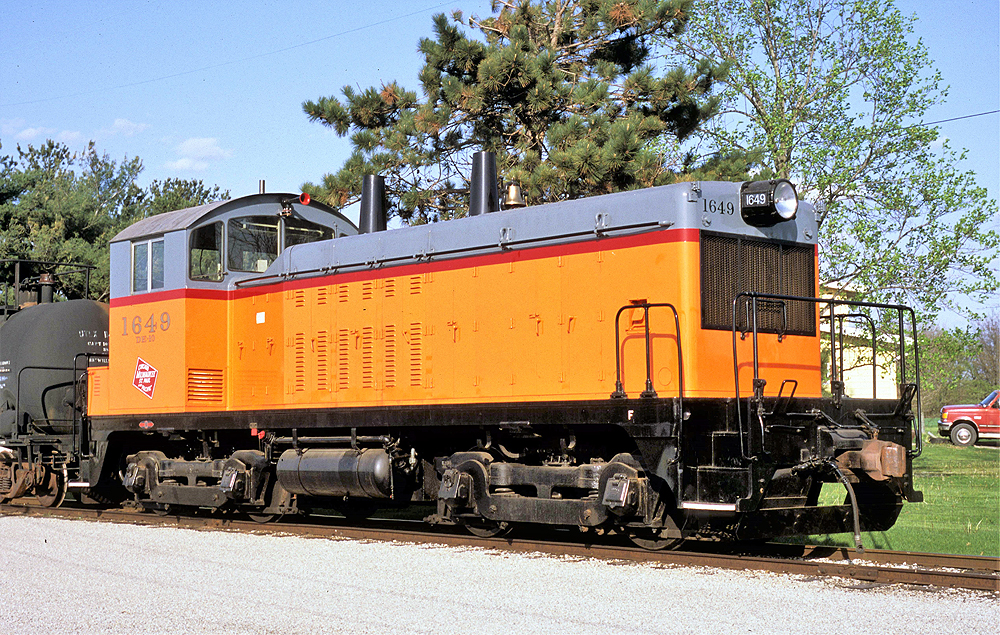 EMD produced the 1,000-hp, end-cab NW2 from 1939 to 1949 to the tune of more than 1,140 units. They were seemingly everywhere on almost every railroad.
A highly adaptable locomotive, EMD even offered a cow-and-calf version with a standard NW2 mated with a cabless twin. Chesapeake & Ohio went one further and mated two cabless units to a standard NW2 and created a herd.
For a run-of-the mill locomotive that quietly went about doing its job shuffling freight and passenger cars with almost boring reliability, a surprising number have been preserved. One of the original demonstrators, later purchased by the Union Pacific, can be seen at the Nevada State Railroad Museum in Boulder City.
9. Baldwin-Lima-Hamilton RS4TC – A diesel switcher for the military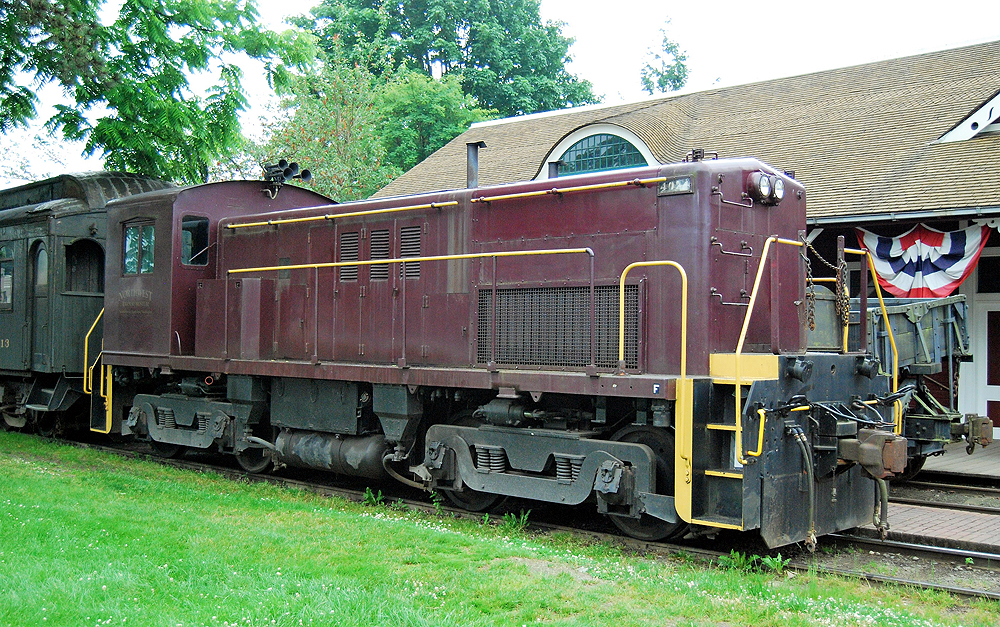 Seventy-four RS4TCs – built by both Baldwin Lima Hamilton and Whitcomb were delivered to the U.S. military when using existing railroad systems in foreign countries was part of the overall battle plan. Despite their end-cab design, RS stands for Road Switching, 4 for the fourth model of diesel locomotive under a confusing military nomenclature, and TC apparently for Transportation Corps (as in Army Transportation Corps).
The design incorporated a 400-hp prime mover and was considered a fairly straight-forward design easily deployed to and repairable in the field. While a few are still used by the military, the majority have been sold to private industries and shortlines. Many have been rebuilt with newer engines and simplified control stands.
You can find surviving examples at the Michigan Transit Museum at Mount Clemens, Northwest Railway Museum at, Snoqualmie, Wash., and South Carolina Railroad Museum at Winnsboro, among others.
10. Alco C630 – one of the builder's last gasps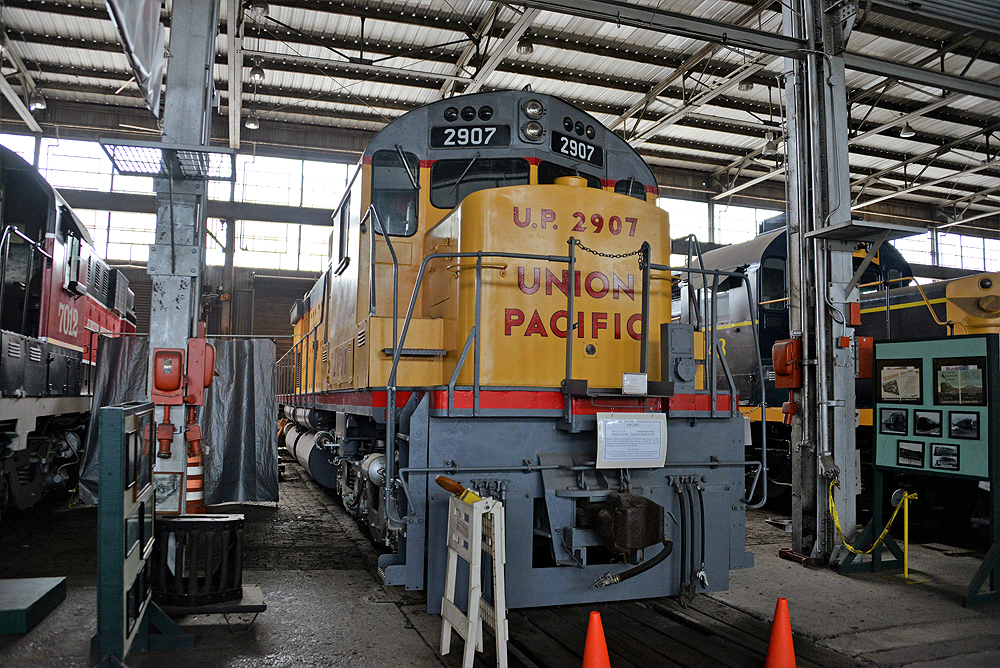 A fairly successful six-axle heavy duty road-switcher, 133 of the 3,000-hp Century 630s were built between 1965 and 1968. While a decent locomotive, for most railroads, it was no match for the then-contemporary EMD SD40.
Original owners included Atlantic Coast Line, Chesapeake & Ohio, Louisville & Nashville, Norfolk & Western, Pennsylvania, a dozen for Reading, 15 for Southern Pacific, and an even 10 for Union Pacific. Canadian builder Montreal Locomotive Works produced a similar C630M model for British Columbia Railway, Canadian Pacific, and Canadian National. Twenty more went to National de Mexico.
Want to see one today? There are at least three preserved: one from Union Pacific at the Arkansas Railroad Museum in Pine Bluff; Reading No. 5308 at the Reading Co. Technical & Historical Society at Hamburg, Pa.; and Norfolk & Western No. 1135 at the Virginia Museum of Transportation at Roanoke, Va.