Starting its nearly half century of service, EMD GP15-1 locomotives are still going strong on regional short lines around the country as proof that old EMDs can still pull todays manifest traffic. Built by General Motors' Electro-Motive Division between 1976 and 1982, the four-axle GP15-1 was a way for railroads to purchase new power instead of rebuilding switchers that were becoming less serviceable or reliable. EMD envisioned the GP15-1 to be the replacement for the aging fleet of GP7s, GP9s and GP20s.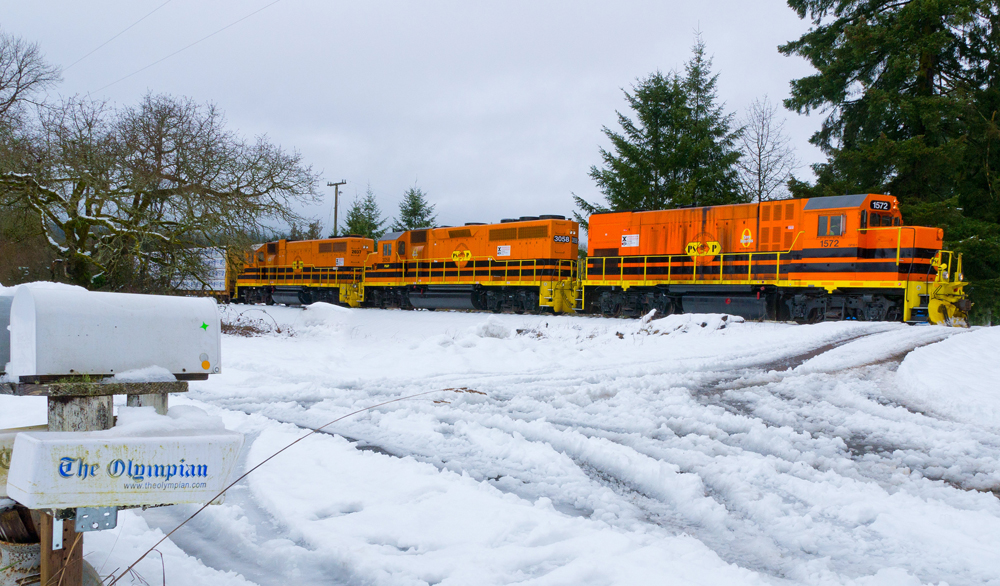 The GP15-1 model was ideal for light road, yard and switching duties. The "dash 1" designation denotes basic electronics in the model. The model is recognized with a noticeable raised area of the long hood just behind the cab. Also unique to this four-axle model is the rear radiator intake low at the rear of the locomotive. The lack of a dynamic brake blister is also a spotting feature.
Only 310 of the GP15-1 were produced by EMD with 25 of them going to Chicago & North Western Railway, 100 to Conrail, 160 to Missouri Pacific and 25 to the St. Louis & San Francisco. Although Union Pacific still retains certain GP15-1 locomotives from CNW and MP lineage, many have been spun off to regionals and short lines. This is where you can find them in service pulling long trains as opposed to switching and yard service on the UP. Most of the GP15-1s lacked dynamic brakes, as ordered.
Sporting a standard EMD 645E V12 motor, it's the base motor that has numerous offerings but 645s were used in many GP and SD variations depending on the number of cylinders. Generating 1,500 horsepower from its 12-cylinder motor it is perfect for yard, transfer, and short freight trains.
GP15 variants include GP15T, GP15AC, and GP15T that sported an 8-cylinder turbocharged 8-645 motor and an option for dynamic braking feature which was only used by the Chessie System. Chessie owned 25 of the GP15T, or turbocharged, variant. The straight GP15-1 was by far the more popular model ordered.
The GP15-1 was once called by the late Andy Sperandeo of Model Railroader "EMD's down sized switcher" given its unique assignment LINK: (Model Railroader January 1990). Other railfans referred to the GP15-1 as a "Baby Tunnel Motor" due to its low intake radiator at the rear reminiscent of the lower radiators on the EMD SD40T and SD45T-2s.
The Puget Sound & Pacific short line uses GP15-1s on trains between Aberdeen, Hoquiam, Shelton and Centralia. As Class I railroads shed newer, more powerful locomotives, look for these Geep workhorses to power out their final days on the short lines, but in declining numbers.