Think of the GMD-1 as the Canadian prairie locomotive. With a legacy stretching six decades the EMD GMD-1 (General Motors Diesel of Canada) was a locomotive model that was used exclusively in Canada by the Canadian National and the Northern Alberta Railways. Build at the General Motors Diesel plant in London, Ontario, the 1,200-horsepower diesel locomotive was in the EMD catalog from 1958 to 1960, selling 101 units to the two railroads.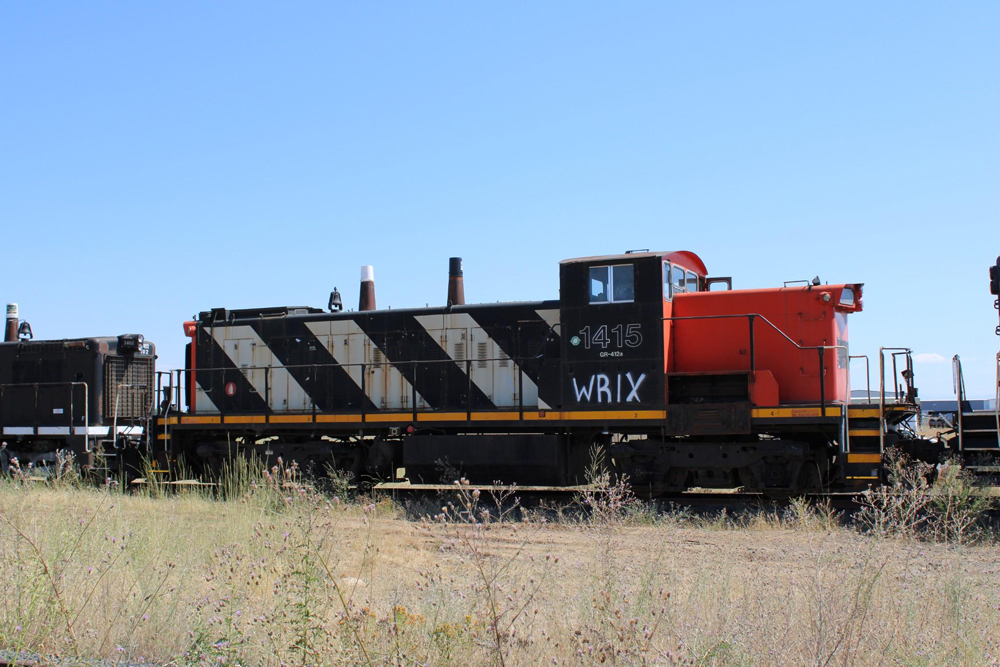 The GMD-1 design was based upon the SW1200 locomotive but with a slightly longer car body to spread the weight of the engine over a larger area on the lightweight rails on prairie branch lines. An easy identification mark is the wide-vision windows in the cab. The tall cab section gives the GMD-1 a unique, if odd, look.
The role of the GMD-1 changed into more of a yard or switch locomotive as railroads abandoned, sold or mothballed branch lines. Depending on the assignment on the railroad, crews could operate the GMD-1 with the short or long-hood forward. Many GMD-1s went on to be rebuilt with four-axle trucks and assigned to yard service.
The 567C GMD motor was a Roots-type supercharger as the units were not turbocharged. The 567C motor prime mover was also used in SW1200 locomotive model. The 567 platform had been proven to be a solid workhorse for EMD which also used the prime mover in F9s, GP9s and SD9s in 16-cylinder models.
As newer power arrived at CN, the GMD-1 work assignments were reduced until they were no longer needed by the parent railroad.
Out of the 101 GMD-1 units built, the last was retired by CN in 2021 but will stay in service on Ontario's Waterloo Central Railway. A few of the other remaining units have been scattered into the United States and are in regular operation today, while others travelled to Cuba.
Portland, Oregon-based Oregon Pacific Railroad received Canadian National GMD-1 No. 1413 in 2010 and was assigned to the East Portland Line. The railroad occasionally uses it on other Oregon Pacific properties.
No. 1413 has lately been seen in operation on the Progressive Rail property at the Clackamas Valley Railway working the industrial park adjacent to the Union Pacific mainline.
Other surviving GMD-1 units include one with Oregon Pacific, two with the Waterloo Central, 20 to Cuba, and three for Cando Rail Services in Canada.
Although once a unique engine that wandered around the far reaches of Canada, GMD-1 locomotives are still making a difference in modern railroading.