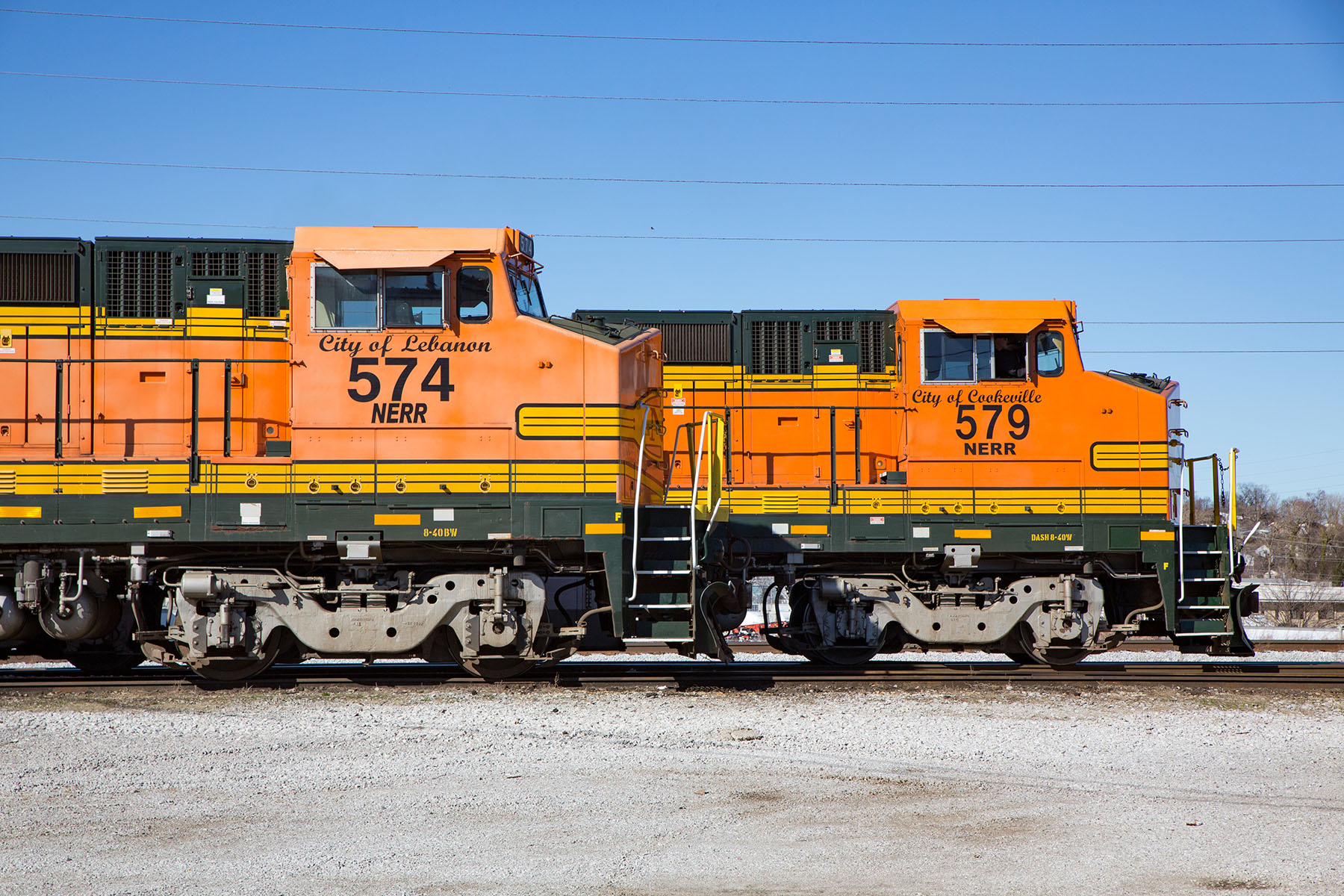 General Electric's last high-horsepower, four-axle locomotive model was the Dash 8-40B or more commonly known as the B40-8. The B40-8 was GE's refinement of the B39-8 which was first delivered in 1987 with production only lasting one year. Both models are indistinguishable from each other externally with the exception of the first few B39-8s built, which are no longer active. The improvements implemented on the B40-8 are located strictly under the hood. With 1,000-horsepower per axle, the 4,000-horsepower locomotives were purchased for one job — hauling intermodal trains at high speeds. Unfortunately, extended train sizes and the higher weight of double-stack container trains that were growing at that time pushed railroads to buy six-axle locomotives for their future needs. Slowly, the locomotives were relegated to other services including local service.
Purchasers of the model were Southern Pacific subsidiary St. Louis Southwestern, ordering 55, Santa Fe with 40, Conrail with 30, and 24 going to New York, Susquehanna & Western. Single-unit orders were made for the U.S. Department of Energy's Savannah River Project and General Electric itself. Santa Fe returned to General Electric for additional locomotives, this time equipped with a comfort cab in lieu of the standard cab. The railroad ordered 83 B40-8Ws and were the only four-axle GEs to be equipped as such. Production ended in 1989 with 234 locomotives produced, eclipsing its predecessor B39-8s production run of 145 locomotives.
Today, the B40-8 and B40-8W models survive on just one Class I railroad — BNSF Railway. It inherited the units from Santa Fe in its 1995 merger with Burlington Northern. A number of short lines continue to operate the B40-8, B40-8W, and predecessor B39-8 today at many locations across North America.