SD7 and SD9 locomotives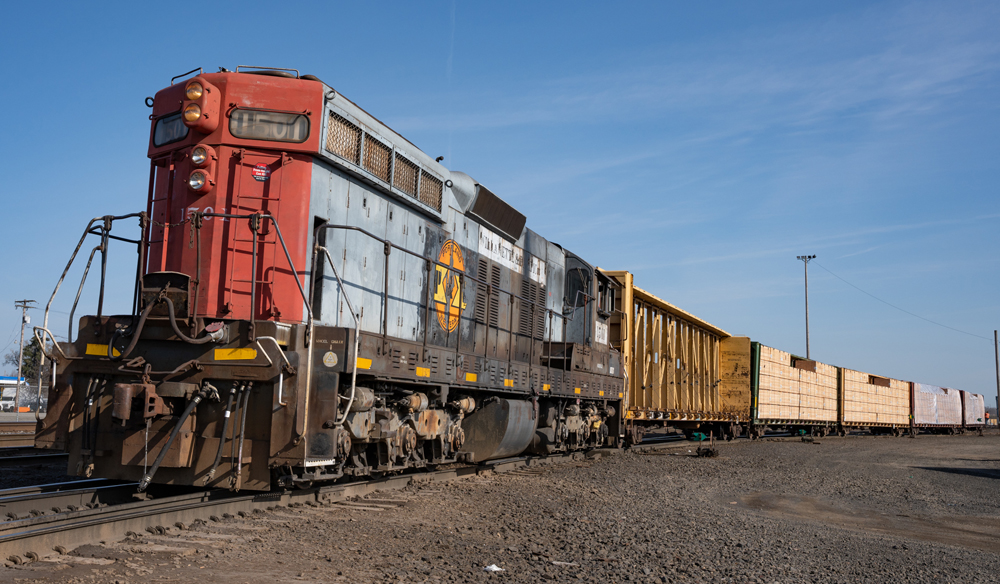 ---
The Electro-Motive Division's original six-axle diesel-electric road switchers were the SD7 and SD9. Producing 1,500 and 1,750 hp, respectively, they set the stage for larger and more powerful six-axle locomotives that would come to dominate the industry. The first SDs sold in relatively small numbers. EMD produced 188 SD7s and 471 SD9s spanning a collective production run of just over seven years, from 1952 to 1959.
Surprisingly, a handful of these locomotives are still in revenue service, with others scattered about at museums and industrial sites across the country. Revenue service operators include Columbia Basin Railroad, which has the largest active fleet of SD9s in revenue service with seven, followed by Portland & Western's two and a single Escanaba & Lake Superior unit still operating. Portland & Western is the only operator of an SD7 in revenue service, with one. Unfortunately, Portland & Western will be retiring its fleet of SD7 and SD9s locomotives soon, reducing the number of railroads using these locomotives by one third.
Two of the seven Columbia Basin SD9s are technically classified as SD19-1s today. They were rebuilt in-house by former owner Montana Rail Link in the 1990s. While one remains largely in its as-built configuration externally, MRL used GP38 and SD38 cab and long-hood components to rebuild the second, giving it a hybrid appearance.
Other shortline companies that have SD7s and SD9s still on their roster include Watco — its purchase of South Dakota-based Dakota Southern several years ago included a former Milwaukee Road SD7 and a former Southern Pacific SD9. These remain unused today and it's doubtful they'll run in revenue service for their new owner. Albany & Eastern also rosters a former Southern Pacific SD9, but it's primarily used in passenger service. Hartwell Railroad rosters a former Bessemer & Lake Erie SD7, long out of service and not running, while South Branch Valley's two former Duluth Missabe & Iron Range SD9s are both out of service as well.