Cowl locomotives: Six-axle cowl locomotives purchased for freight service have been rostered continuously on Class I railroads since Santa Fe first purchased EMD's F45 model in 1968. More than a half century later, the industry is down to a single Class I railroad operating this locomotive design, Canadian Pacific.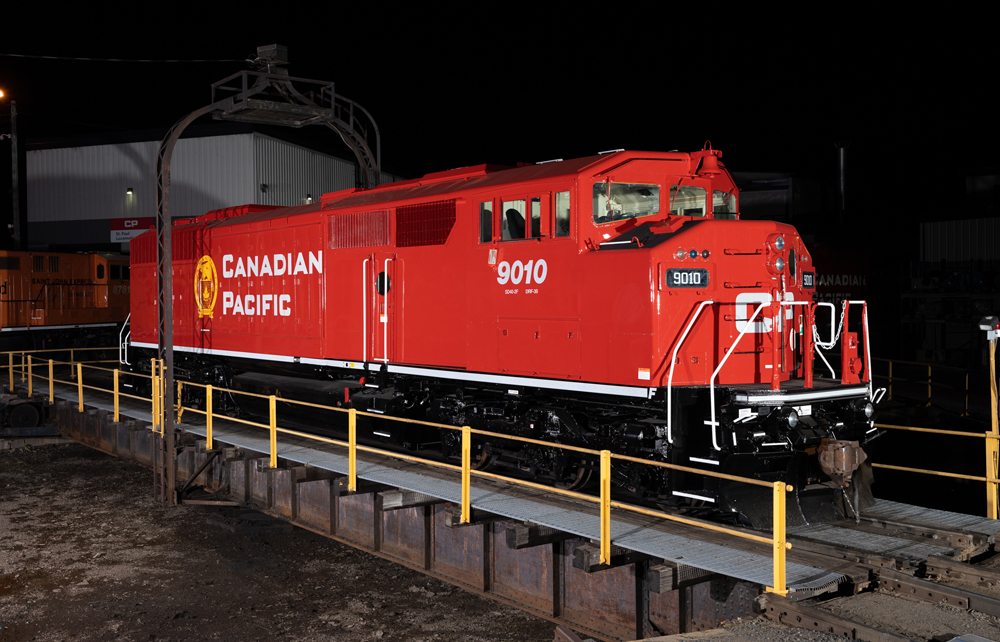 Although cowls have been hauling freight since the 1960s, production of the locomotives came in two distinct periods, 1968-1974 and 1981-1994. The F45 was the only freight model built during the initial period, though three passenger models built during that time (see table) were converted to freight service. The rest were produced in the latter period and include EMDs SD50F, SD60F, and SD40-2F, General Electric's C40-8M, and Montreal Locomotive Works HR616.
Though Canadian Pacific is the last cowl unit operator among Class I railroads, though Canadian National still has a few inactive left on its roster. CN is actively working to eliminate General Electric's Dash-8 model from its roster, so it is doubtful any remaining cowls will pull tonnage again for the railroad. CP's roster consists of 10 SD40-2Fs that the company retired beginning a decade ago and were sold to Central Maine and Quebec Railway in 2015. The units returned to CP's roster following its acquisition of the company in 2020. One SD40-2F has become a hydrogen fuel-cell test locomotive with new model designation of H20EL, while others have been placed in work train service. Recently, several have been routed through a rebuild program for lower horsepower locomotives and assigned back to work train duties after their release.
Fortunately, there are still other places six-axle cowl units earn their keep in the United States, primarily in the Great Plains and in the Southeast. Dakota, Missouri Valley & Western operates former Canadian National SD50Fs and SD60Fs with DMVW using two of the former model in switching service at Montana Limestone Company in Warren, Montana. Northern Plaines Railroad and Aberdeen Carolina & Western Railway also acquired former CN SD60Fs.
Total production of six-axle freight cowls (339)
Electro-Motive: F45 – 86, SD40-2F -25, SD50F – 60, SD60F – 64
General Electric: C40-8M – 84
Montreal Locomotive Works: HR616 – 20
Total passenger units converted for freight service (38)
FP45 -14
18 SDF40-2 (Rebuilt Amtrak SDP40Fs by ATSF)
6 U30CG