Changing a locomotive headlight: Everything we do on the railroad is guided by FRA standards and practices.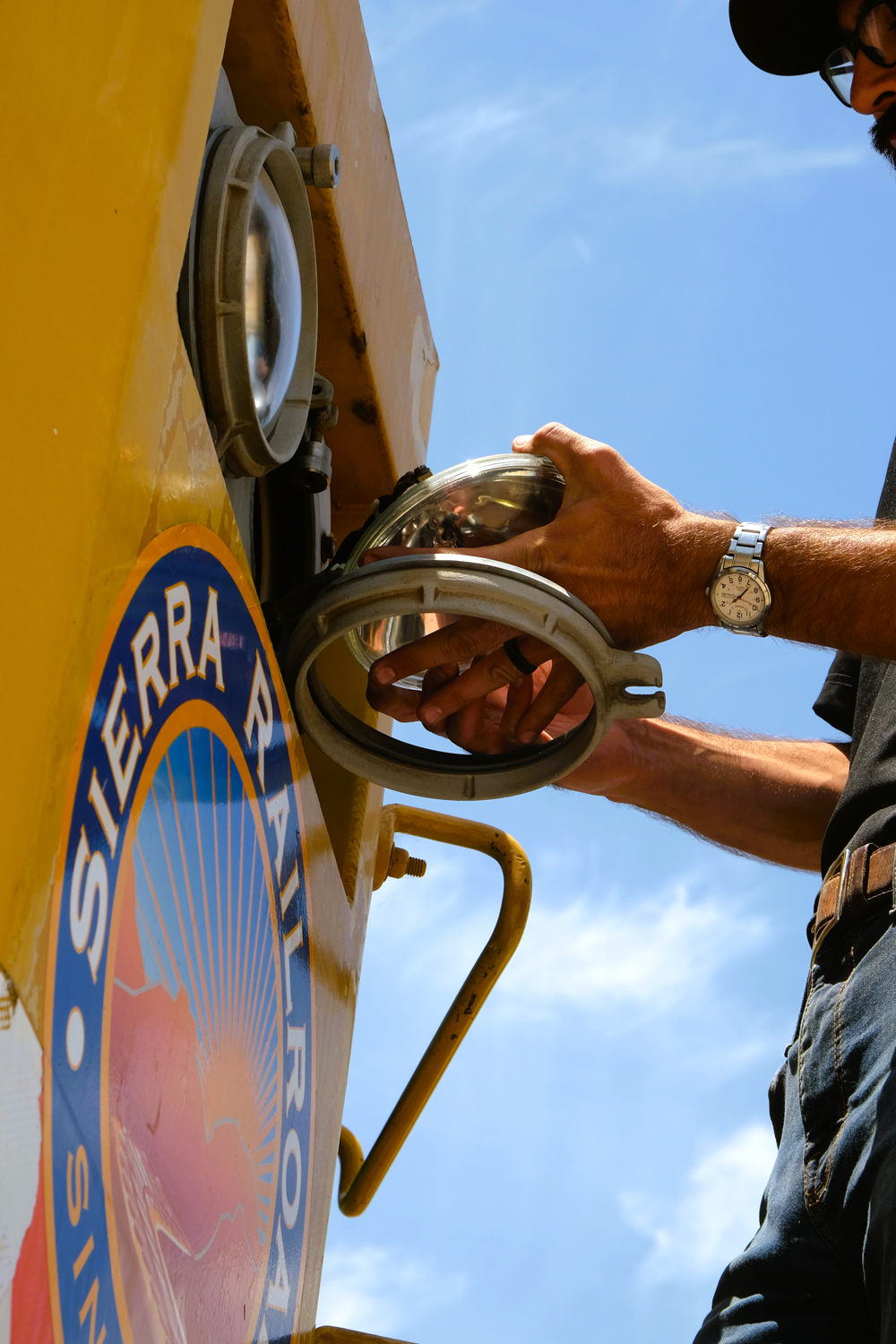 According to the portion of federal law that governs railroads – 49 CFR § 229.125 – every lead locomotive used in road service shall illuminate its headlight while the locomotive is in use.
If a road unit is regularly required to run backward for any portion of its trip, other than to pick up a detached portion of its train or to make terminal movements, it shall also have a rear headlight. Each headlight shall be aimed to illuminate a person at least 800 feet ahead and in front of the headlight.
Technically, an older locomotive equipped with a single-lamp headlight must produce a peak intensity of at least 200,000 candela and shall produce at least 3,000 candela at an angle of 7.5 degrees and at least 400 candela at an angle of 20 degrees from the centerline of the locomotive when the light is aimed parallel to the tracks. Locomotives equipped with a dual-lamp headlight must meet the same illumination standards. Yard switchers must meet a similar requirement.
Changing a headlight depends on the age of the unit.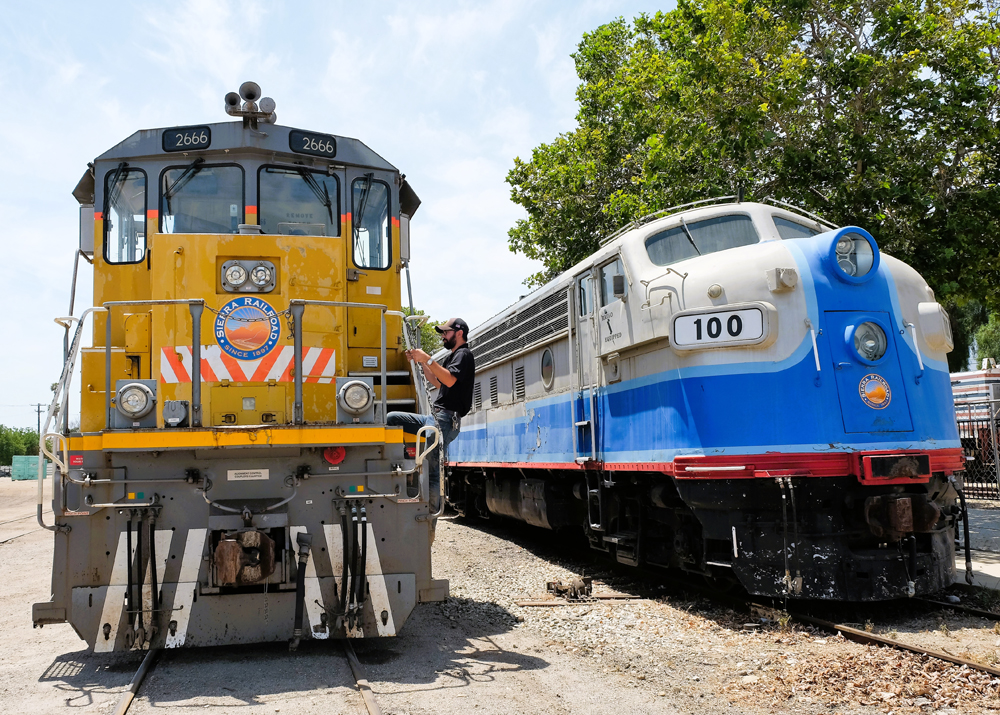 Changing a locomotive headlight on older locomotives, such as the EMD F7 locomotives we use on the Sierra Northern use a single screw-in lightbulb similar in design to, but usually larger than, a traditional light bulb you might find in your home. In our F units, we have to reach the headlight assembly in the nose by going through the locomotive cab.
Our gensets are different. These are sealed-beam bulbs that look similar to an automobile headlight and are connected to the locomotive electrical system by pins.
To change a headlight on a genset, we unscrew the weather-sealed retainer with a screwdriver or appropriate pair of pliers and pull the bad headlight out, replacing it with a new. Then we push the bulb back into proper position and tight down the retaining ring to ensure a good weather seal. Then we test the bulb. We always have plenty of spare bulbs of both types readily available on site.