Rare genset diesel locomotives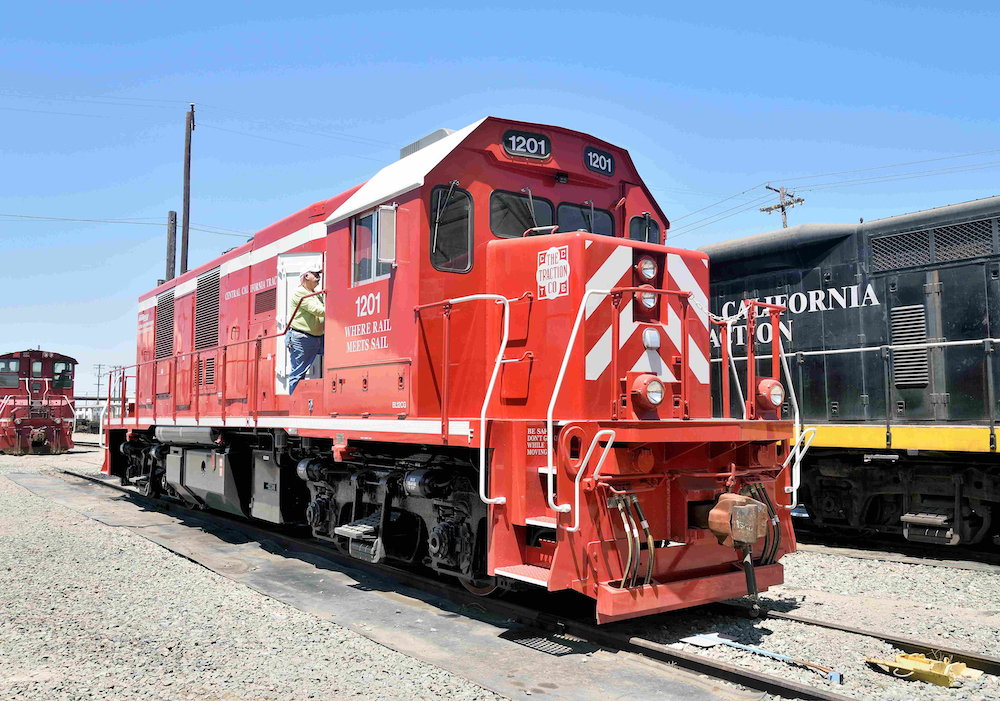 ---
South of Sacramento and north of Modesto lies Stockton, Calif., home to Central California Traction Company and its rare genset diesel locomotives. Built by Brookville Equipment Corp. of Pennsylvania in early 2015, the units, designated BL12CG, are powered by a pair of Cummins prime movers connected to EMD D78 traction motors and produce 1,200 hp. They meet Tier 4 emissions standards. Numbered 1201 and 1202, former CCT General Manager Dave Buccolo had substantial input into their design.
Serving customers in and around the port, CCT interchanges directly with Union Pacific, and BNSF and operates with a trio gensets, and a small group of EMD SW1500s.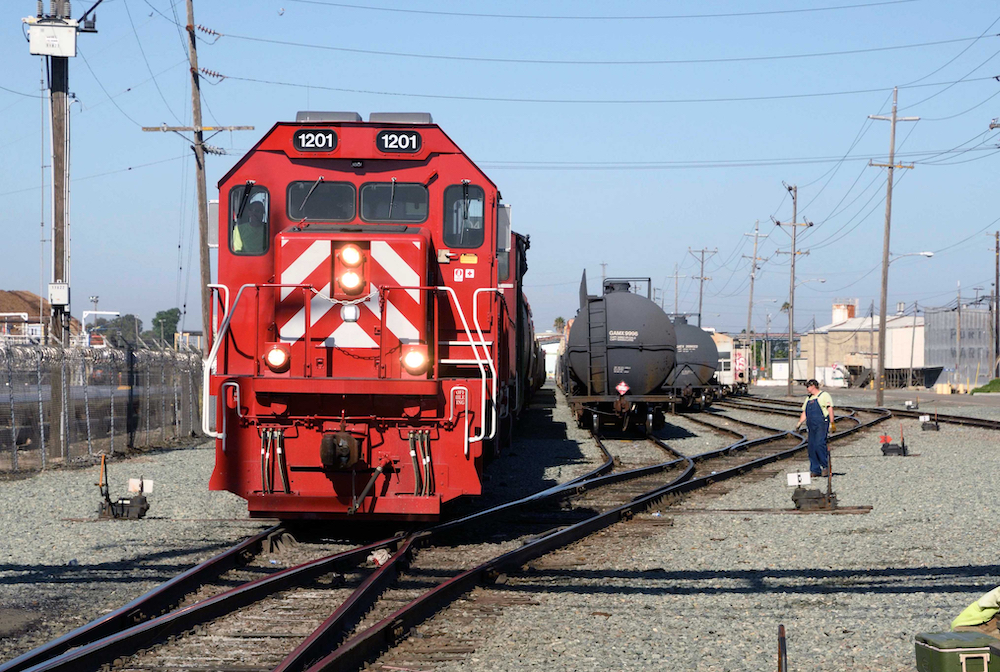 ---
The 78-mile railroad is itself an interesting historical study, having begun in the late 1900s as an electric interurban operation between Stockton and Sacramento. Eventually, it came under joint ownership of the Santa Fe, Southern Pacific, and Western Pacific railroads. Through mergers and acquisitions, Union Pacific picked up WP and SP; BNSF resulted from a merger of Burlington Northern and Santa Fe.
Currently, CCT operates on two disconnected sections of track: The Central Valley Branch between Stockton and Lodi, and the Port of Stockton, the largest inland port on the West Coast and the third-largest port in California. The 34-foot depth of the Sacramento River allows direct access to and from ocean-going freighters. Port area switching includes Rough & Ready Island, home of a former U.S. Navy facility. The original main line between Lodi and Sacramento is "banked" for possible future use.
Watching and photographing the CCT from parallel public roads is relatively easy and getting good photographs of the railroad in operation is usually not a problem if you're willing to wait for the trains to come to you.