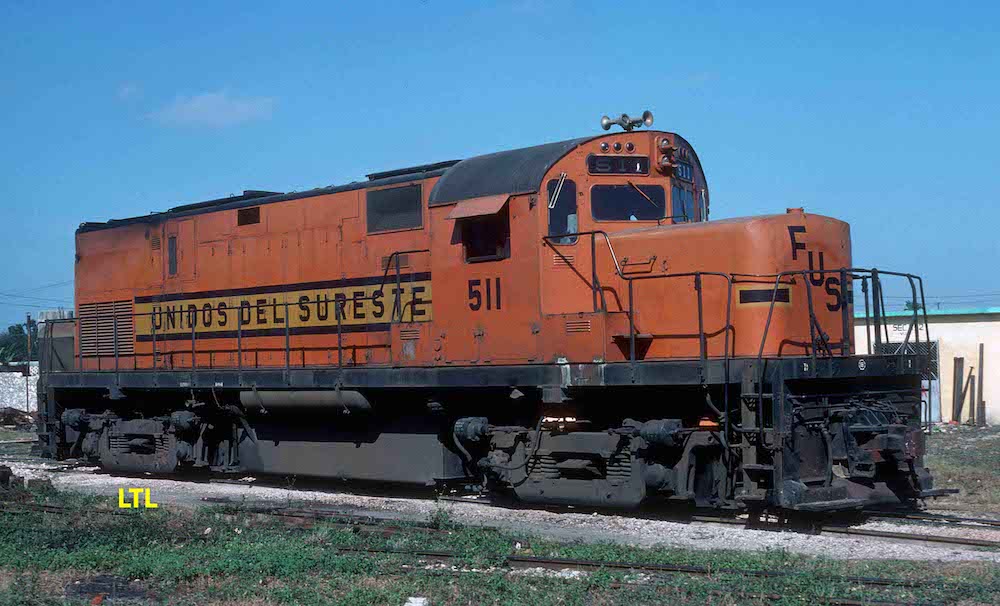 ---
In the early 1960s, The Alco C420 diesel locomotive hit the market, part of the builder's Century Series, a line of diesel locomotives designed to answer any operating requirement railroads could imagine.
One of the designs was the Century 420, a four-axle, 2,000-horsepower diesel locomotive built upon the years of experience gained from earlier RS2, 3, 11, and 32 models. A dozen U.S. railroads and one in Mexico put their money down on a total of 131 copies between mid-1963 through mid-1968. The model came out of the erection bay in both low- and high-hood versions.
Unfortunately, despite being equipped with a proven 12-cylinder 251 prime mover, the C420 was a victim of the builder itself, which was slowly losing market share from EMD and newcomer General Electric. Despite lackluster sales numbers, the design was reportedly well thought out, and shop crews familiar with Alco products had no problem assimilating them into existing fleets.
Buyers were pretty much geographically everywhere, but especially in the eastern and southeastern United States. Lehigh & Hudson River, Lehigh Valley, Long Island, Louisville & Nashville, Monon, Mississippi Export, Nickel Plate, Piedmont & Northern, Seaboard Air Line, and Tennessee Central all rostered them with anywhere from one to 30 units. Industrial railroad Erie Mining, and Mexico's Ferrocarril del Sureste rounded out the list of operators.
A few made it to merger rosters as U.S. railroads consolidated, many donated to railroad museums, and a few were just scrapped at the end of their productive lives.
Surprisingly, for a comparatively small number of units built, a goodly number have survived on short lines or preserved. One of the two sent to Mexico made the cut, as well, currently residing at the Yucatan Railroad Museum. Preserved U.S. units can be found in Ohio, Pennsylvania, and Tennessee, and a few former Lehigh Valley units were picked up by Delaware Lackawanna. Others are part of a small fleet of C420s on the Arkansas & Missouri.
Updated 9/28 to correct Arkansas & Missouri.