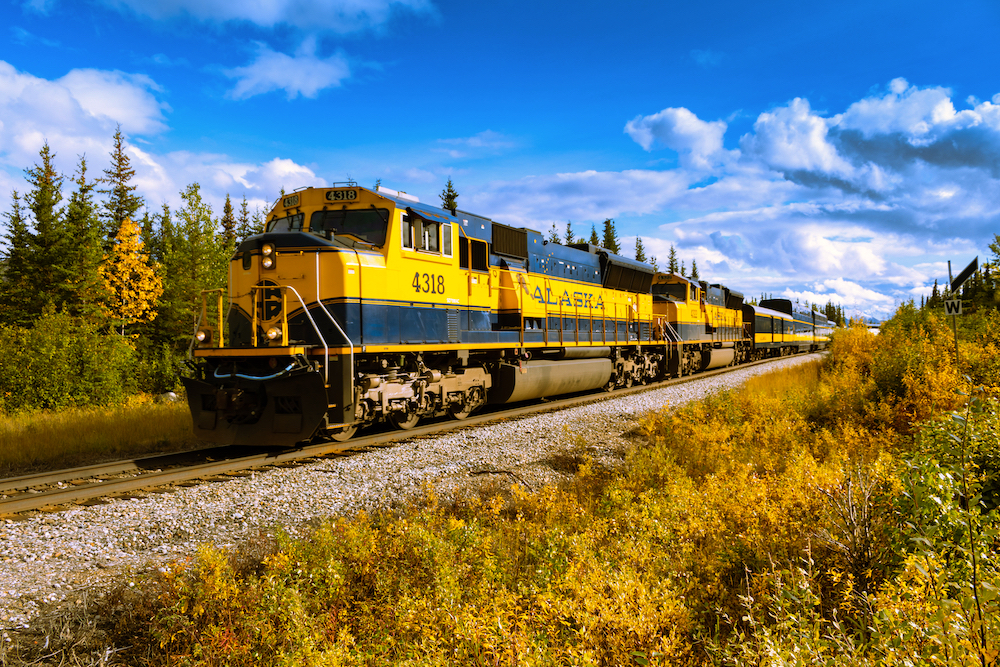 ---
Note: This article corrects an earlier version that contained an error in the description of the SD70's HTC-R trucks. See Comments for more information. 
Alaska Railroad's SD70MACs make up the backbone of the railroad's freight operations and they also power all the ARR's long-distance passenger trains — wait, isn't the SD70MAC a freight locomotive?
Although designed by Electro-Motive as heavy-duty freight haulers, 12 of ARR's fleet of 28 SD70s include 480-volt head-end power capability, making them equally suited for passenger or freight duties. These dual-purpose SD70MACs are unique in the industry.
SD70s make up more than half of the ARR's fleet of 51 locomotives. (The others include 8 GP38-2s and 15 GP40-2s.) The 4,000-horsepower SD70s, ARR's first-ever six-axle units, were built between 1993 and 2003 in three orders — the last had to be custom-ordered as EMD had moved on to building the SD70ACE
In the SD70MAC, the 500-mile-long state-owned railroad found a perfect match for its needs. The alternating current traction motors tame the railroad's grades and its innovative HTC-R trucks glide around the line's many tight curves. And, yes, SD70MACs make fine passenger engines.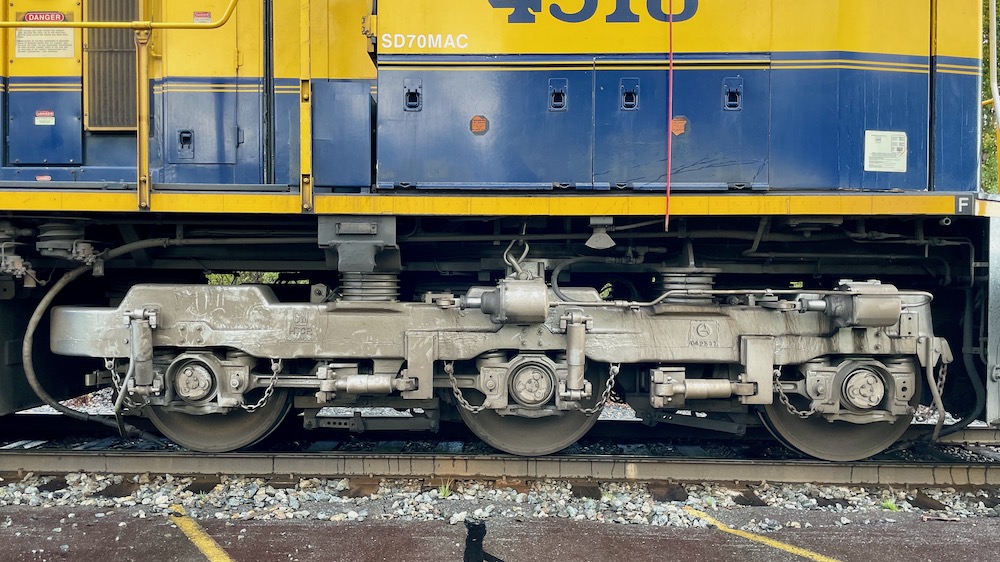 Updated 9/18/23 to reflect change in terminology.