Watching trains with children today can be the most rewarding or frustrating experience.
Regardless of a child's interests or capabilities, the amount of enjoyment adults and children get out of watching trains depends mostly on the adults in charge.
If you don't already have your own style and methods for taking kids to watch trains, here are five tips I recommend to make the most of an outing with children ages 2 and up.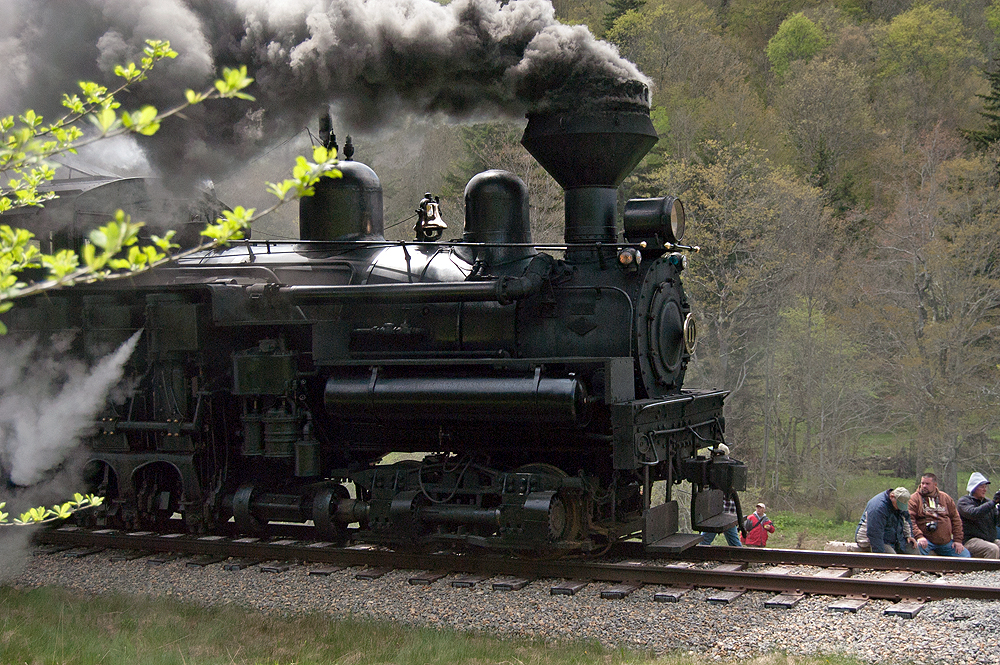 1.) Be flexible when you are watching trains with children
The big day is here. It's time to go watch, chase, or look at trains. You've done everything you can to pump up yourself and the little people in your life. Then something goes wrong. Maybe the trains aren't running like you thought or the weather is bad. You can drive 90 minutes to the next nearest busy diamond where the skies are clear, or you can play with wooden trains on the floor at home.
The same is true if you are already on the chase and watching trains. You might have had a full day planned of hitting your favorite hot spots or meeting up with your buddies and their kids on the road. You've got all the snacks you and the children might want, extra clothes, blankets, scanner — you know the drill.
But it happens: Only two hours into chasing trains in a car your child gets tired, doesn't feel like it, throws a tantrum, and you are no longer chasing trains. You might stop at a restaurant to re-charge, but you will probably end the day of train watching. And that's OK.
Be aware of multiple ways to keep trains part of your day, even if things don't go as planned.
2.) Anytime is train watching time
My four-year-old son has reminded me of this. We typically drive over one railroad crossing when running errands. I tell him to look for headlights in one direction, while I look in the other. The couple of times we've spotted a train, we cross the tracks and look for a nearby road or side street to pull over to wait and watch. By the time we see the end of the train it's been no more than 15 minutes.
My little boy is happy, and I am too.
3.) Know your child's limits
In 2014, I had the trip of a lifetime given to me by the late Jim Wrinn: Go to Cass Scenic Railroad.
No specific assignment, no vacation time spent, just have fun. My one son was eight-years-old then and had shown interest in watching trains. So, with Jim's blessing, I made the arrangements and packed us off, father-and-son, to go to West Virginia for a long weekend during the annual railfan event. I loved it. He didn't.
Despite getting a cab ride in a Shay, going to the top of Bald Knob, seeing the locomotive "race," getting up early, spending all day on a train … it was too much for him. And that helped quash any interest he may have had in trains. A better idea would have been to do more frequent, short-duration outings with him closer to home.
(PRO TIP: ALWAYS know where the nearest restroom is and when it is available — and plan accordingly. Children need to go when they need to go — and it doesn't adhere to any schedule.)
4.) Watch trains in different ways
Or, be flexible, times 10. A former co-worker suggested a nearby rail yard that regularly kicked cars would be a great place to watch trains. Why? Because it had a pizza place next to it.
So, on a warm summer evening, I drove my daughter to the pizza place, and swung around into the back parking lot that faced the yard. And for two hours or so, we ate pizza and watched switch crews kicking cars with a… wait for it… BOOOoooom!
My daughter is not a railfan and we haven't watched trains at that location together since, but it is still a good memory.
5.) Don't be pushy
I admit, this can be a hard one to follow. In between work, work around the house, commitments with your child's school and family expectations, there can be precious little time to enjoy going out and watching trains. If you don't take your children with you, you might spend even less quality time with them.
But if you've been trackside or visited a large toy train display — and they're not into it — no amount of cajoling or enthusiasm on your part will change their interest level.
Or, maybe your child is content watching trains for a half hour and going out for lunch — and that's it. That's more than enough to build good memories of the both of you and trains!