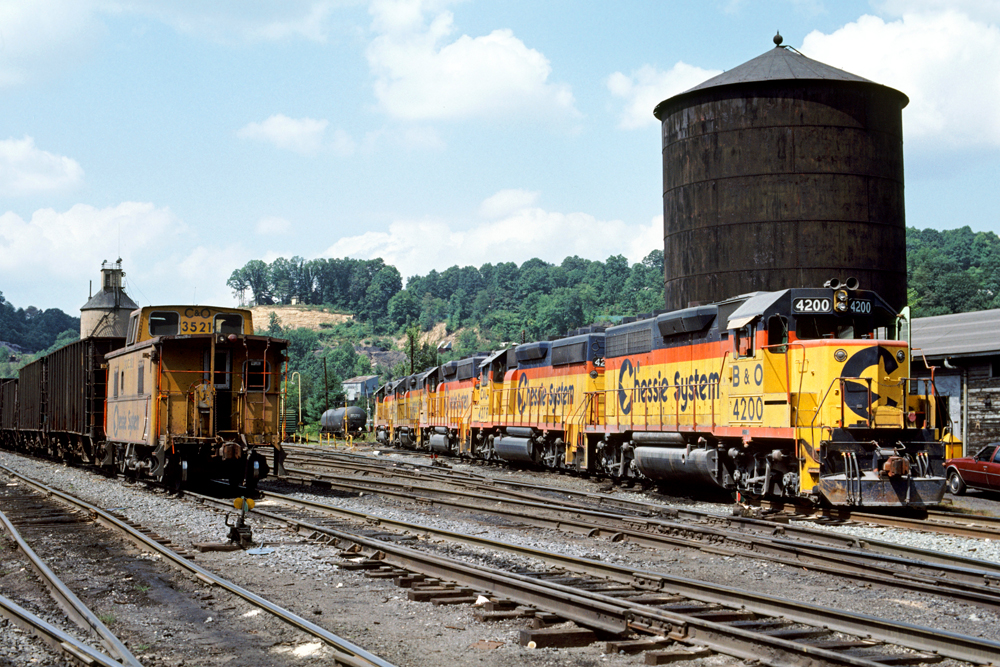 Last fall, Editor Jim Wrinn posed a few questions to retired CSX Chairman Hays Watkins. Living in retirement in Virginia, Watkins answered by email. Here's what he wrote us about his own experiences, Amtrak, precision scheduled railroading, and other issues of the day. The text has been lightly edited for style or clarity.
What's the best advice you ever got as a railroader?
A: In my first year with [Chesapeake & Ohio], I worked on the company's investment in the New York Central. After that fizzled, and I was discouraged, my boss Carleton Meyer, told me: "Just do your best job at whatever you are doing, and don't even worry about what is next. It will take care of itself."
What do you think is the best business opportunity in 2020 that railroads haven't pursued?
A: As for the best opportunity, I still think efficient piggyback service to take loads off the trucks has the best potential. But we have to think like truckers, not railroaders!
What would you do if you were running Amtrak?
A: Since Amtrak is a public service, not a profit center, I would confront Congress with a put-money-up-front option, or start taking off trains. Congressmen cannot have it both ways — pay or lose it.
What advice would you give to railroad management in 2020?
A: I am encouraged by the new idea of going to a scheduled system. We made a few feeble attempts years ago, but could not change enough minds to make it practical.
If you were going to streamline operations at any one location on CSX, where would you start?
A: As for streamlining operations, Chicago has been, and continues to be, the best place to start. Railroads are beginning to understand the need for major changes, but must find the necessary funds to make any major impact!
Do you feel railroads could/should have done more to cut costs and improve margins in the years before PSR really gripped the country? Have railroads taken it too far today?
A: Yes, railroads could have done more in the past, but are now on the right track. Too much emphasis on stock price in the past.
What was your favorite portion of the CSX system to visit?
A: My favorite part of CSX is still the race track east from Chicago. Rails have major advantages on straight tracks, and should use them to the max!
In hindsight, was the 1980s single-tracking of the former Baltimore & Ohio in Ohio and Indiana a mistake, or necessary at the time to see the company through the next decade until the Conrail acquisition?
A: When we single-tracked the B&O in the 1980s, it was a necessity to cut maintenance costs where practical.  With passenger service no longer needed on most routes, double track was a luxury we could not afford.  After Conrail was split, it was a different story.
What was your favorite trip on the executive train?
A: I always enjoyed going out on the semi-annual inspection trains, and meeting the people who did the work. We would try to have some for dinner on the office car most nights. That was the best use of an office car, but for travel, the airplane was the way to go.
Could/should railroads have done more to promote industrial development (and thus rail traffic) in areas undergoing economic transition such as Michigan or West Virginia?
A: As for industrial development, we always tried to attract plants, working with state and local officials. You can only go so far unless you can find the right candidates! We tried!