Wabtec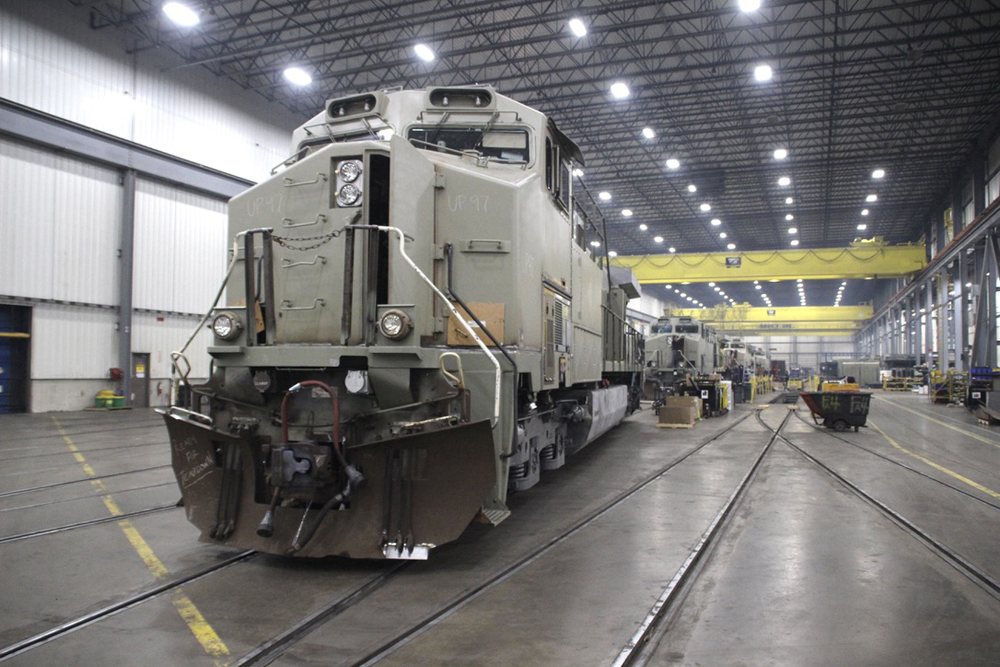 ---
In the rail world today, Wabtec is viewed as the company that bought General Electric's locomotive production. This is the simple version of the story. When we trace Wabtec to its roots, we find that, as many of us know, the company is also known for an invention that revolutionized railroad safety — the airbrake. While this broadens the Wabtec view, it by no means paints a complete picture. It's time to dig deeper. Here are five mind-blowing facts about Wabtec.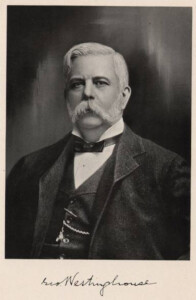 No. 1: Meet George Westinghouse
Westinghouse, the man by the numbers, is an image of brilliance and achievement. Although his formal collegiate education lasted all of three months in 1865, Westinghouse was granted 361 patents. His last patent was awarded in 1918, four years following his death. His college departure may have been caused by the presentation of his first patent on October 31, 1865, for a rotary steam engine. It was shortly after this that Westinghouse ended his formal education.
By 1900, his company was worth approximately $120 million (4.3 billion in 2023) and employed nearly 50,000 workers. Only four years later, Westinghouse had expanded to nine manufacturing concerns in the U.S., one in Canada, and five in Europe. During his life, Westinghouse started and directed more than 60 companies to manufacture and market his inventions and those of others, which he controlled.
The Westinghouse trajectory soon turned to a sharp decline. During financial panic of 1907, Westinghouse lost control of his empire. By 1911 he had cut ties with all of his former organizations.
No. 2: Part is parts
Westinghouse is not a name mentioned among the big locomotive builders — either steam, diesel, or electric. Until the acquisition of General Electric's locomotive business, the Westinghouse locomotive role was supplying parts and systems for a body and mechanical gear built in partnership with another manufacturer. Baldwin-Westinghouse was a popular combination. Westinghouse is credited as the major partner in production of 298 electrics and 29 diesels.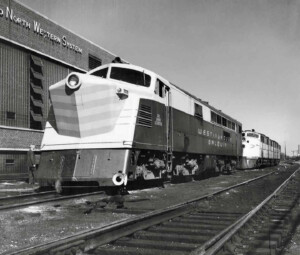 The parts contribution is, however, significant. Everything from pantographs to traction motors came from Westinghouse. In fact, Westinghouse helped develop some of the electrical systems their locomotives ran under. The company experimented with its own diesel engine but was not successful. The final chapter in Westinghouse locomotive development was a gas-turbine unit nicknamed the "Blue Goose." Rated at 4,000 hp and geared for 100 mph, the Westinghouse targeted the post-World War II passenger train market with its turbine. There were no orders, the program war ended, and the test unit cut up for scrap.
No. 3: Buying up good ideas
George Westinghouse was a brilliant inventor. He was also a shrewd businessman. When he saw a company with ideas that would complement his own or could be used to manufacture one of his inventions, especially in foreign markets, he bought them out. This spirit continued in the company after Westinghouse died in 1914. Example:
French inventor Louis Faiveley founded the Établissements Louis Faiveley, in 1919. His small shop built various electromechanical parts for railroad use. Shortly, it became one of the French railway system's leading suppliers. Then in 1923, Faiveley introduced its first pantograph. Between 1930 and 1946, the company added electric train door systems, electric heating systems and a number of other innovations to its catalog. In 1955, the Faiveley company introduced the first single-arm pantograph system, variations of which can now be seen around the world on all forms of electric rail vehicles.
Like Westinghouse or Wabtec, before the GE purchase, Faiveley did not built the locomotives but supplied significant parts. As a result, in 2016, Wabtec purchased a controlling interest in the company, adding to its century-old pool of railroad technology.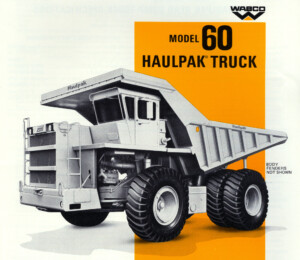 No. 4: We don't just do railroads — Wabco earthmovers
Visit the Wabtec website (wabteccorp.com). Look right on the menu choices until you find "mining." Click it and you will see the types of electrical and electronic technology Wabtec offers to the contemporary mining industry. They don't make the big haul trucks, loaders, or drills, but they provide solutions to make them go and go better. There was, however, a time when then-Wabco did manufacture huge mine hauling trucks, along with earth scrappers, rubber-tired bulldozers, front-end loaders, and graders.
On May 1, 1953, Wabco bought the earthmoving machine business of the R.G. LeTourneau Co. The idea was to diversify beyond rail products in an attempt to capture business in the road-building boom and coming Interstate System construction, as well as, providing large-capacity haul trucks for mine work.
There is a railroad twist to this earthmoving story. In 1965 Wabco introduced the off-road, 105-ton, 120A model powered by a 930 hp V-12 Fairbanks Morse engine. Then in 1971, wanting more horsepower for a 200-ton truck, Wabco turned to General Motors for its 16-cyclinder 645 engine, variations of which could be found in EMD locomotives of the time. Also, in the 1970s Wabco fielded the model 170C dump truck to haul 100 tons of material. The electric drive system for this rig was provided by General Electric. Talk about sharing technology.

No. 5: Circles
Albeit in a most simplistic gesture, the contemporary Wabtec pays homage to its roots through its logo. The concentric red semi-circle that comprise its corporate symbol represent the axial view of a mechanical brake valve, in which the various air ports align between stator and rotor depending on how the brake handle is positioned.