Death Valley Railroad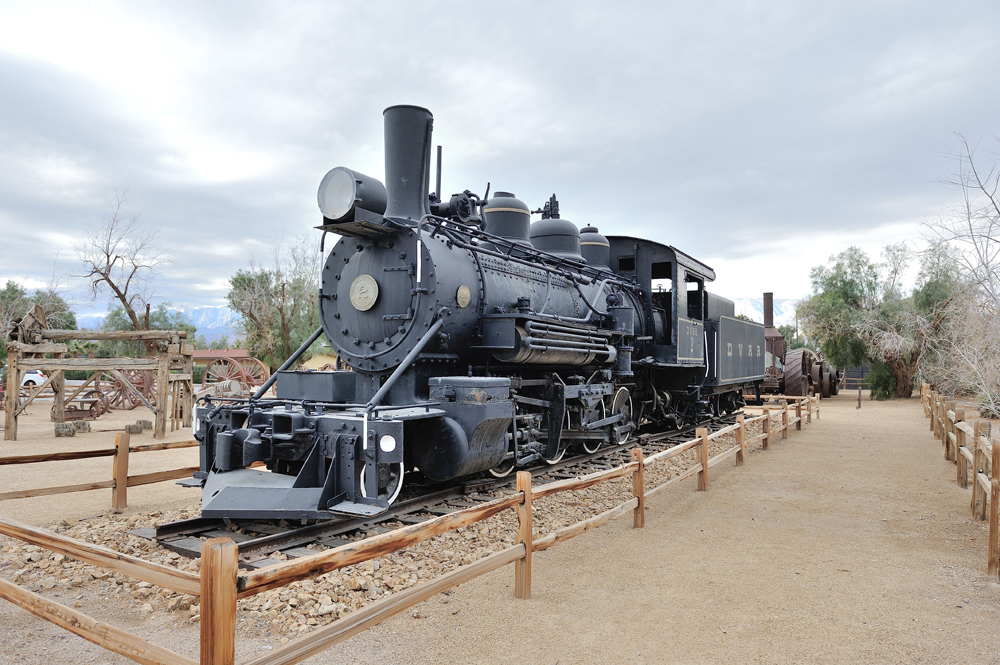 ---
Of all the places to run a railroad, perhaps the last you might expect to find one is California's Death Valley. I mean, come on. Locals, what there are of them, claim it can be the hottest place on Earth in the summer. As for water, well, there's not much of that any time of the year.
But when borax, which can be an ingredient to such things as pesticides, pottery glazes, and in tanning skins and hides, was found in sufficient quantities to be mined, industrialists stood up and took note. To move it, in 1914, the 3-foot-gauge Death Valley Railroad was born — a 20-mile line running from Ryan, Calif., to a connection with the Tonopah & Tidewater Railroad at nearby Death Valley Junction.
Financially backed by the Pacific Coast Borax Co., the operators acquired a secondhand Heisler for construction. Upon completion, the line purchased a pair of new 60-ton 2-8-0s from Baldwin Locomotive Works in Pennsylvania. After additional borax deposits were discovered, a local entrepreneur decided it would be a great idea to bring tourists out to see the mines. Passenger service with a Brill rail car was soon instigated. Alas, it was not to last. The mines started petering out and the idea of a resort did not pan out to be the bonanza everyone thought it would be. With declining revenue and with little prospect of other commodities to haul, the DVJ called it quits in 1931.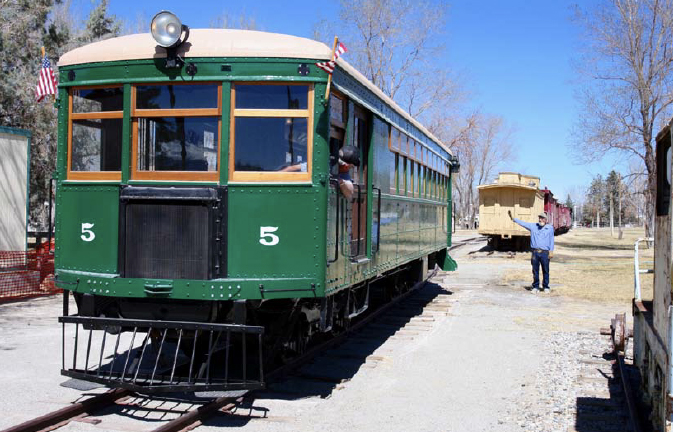 Not to waste resources, the company pulled up the rails, were re-laid in the area of Loving, N.M., as part of the United States Potash Railroad. The two Consolidations and the Brill came along, too.
Both 2-8-0s survive. No. 1 was eventually retired and put on display in Carlsbad, N.M., while No. 2 was donated to the Borax Museum at Furnace Creek in Death Valley National Park.
And the Brill railcar? Thoroughly worn out, it was a candidate for the junker when it was saved in the '60s by the Laws Rail Museum near Bishop, Calif. The members not only saved the car from the scrap heap, they totally rebuilt it to the point that it looks, and operates, like it just came out of the factory. I know — the museum members were kind enough to crank it up and take me for a ride.
If you're curious about Death Valley and the railroad in particular, there is a lot of history to be seen out there. Find State Route 190 and you will either be on or paralleling the former DVR.
A word to the wise: Check out the weather and the temperatures before you contemplate a trip. Anything is survivable, but there is a reason why the place is called Death Valley. There are stores en route, but also consider a cooler, suntan lotion, a good hat, and on the brightest of days, strong sunglasses.