Chicago and North Western 400: Most users of Milwaukee's Oak Leaf Trail running from the Lake Michigan shoreline in downtown Milwaukee northwest through the city are aware, or could easily guess, they are using an old railroad right of way. Few realize this was once the route of one of the fastest long-distance passenger trains in the world — the Chicago & North Western Railway's 400, a train named after its scheduled running time of 400 minutes over the 400 miles of track between St. Paul, Minnesota, and Chicago — including all station stops in between.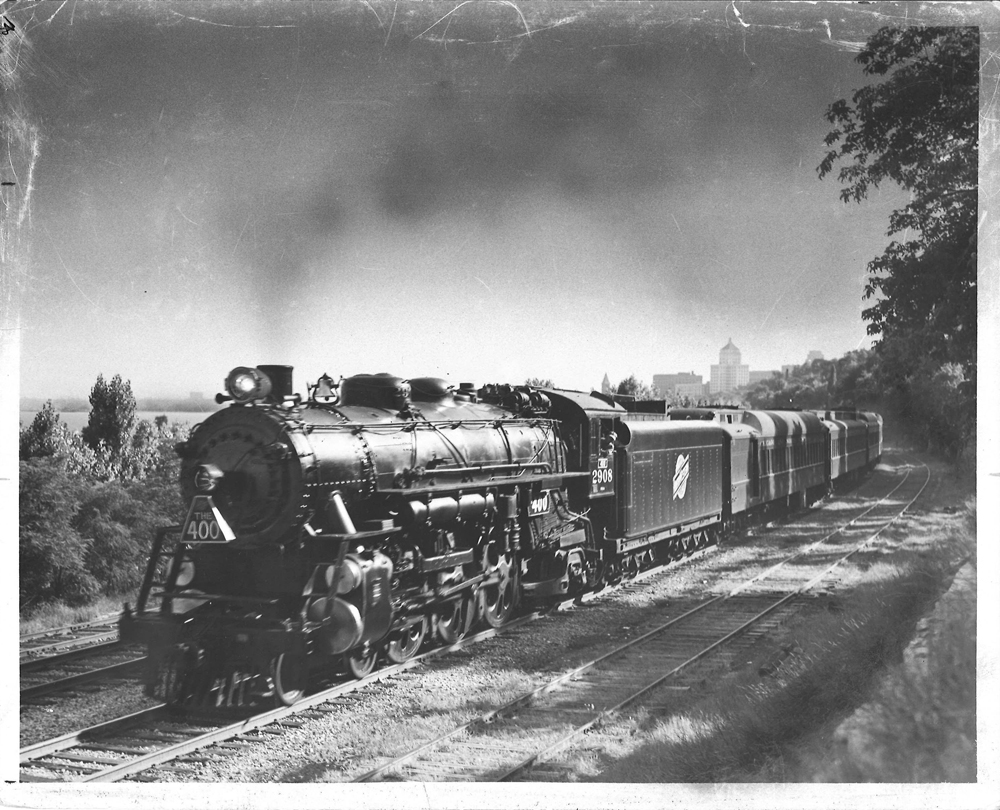 In the 1930s, Wisconsin was the world leader in high-speed trains. Back in the depths of the Depression, the Milwaukee Road's steam-powered Hiawatha passenger trains between Milwaukee and Chicago routinely cruised at more than 100 miles per hour. You got to Chicago by train in 70 minutes in those days. (Today's Amtrak Hiawatha service requires 90 minutes to cover the same route.)
During a 1941 ride between Milwaukee and Chicago, railroad historian Jim Scribbins timed the nine-car steam-powered passenger train he was riding and tallied 31 consecutive miles at 100 mph or better, with a subsequent 100 mph burst for eight additional miles. Just another day on the Milwaukee Road.
And then there was the North Western's own speed champion, the 400.
In 1935, when the train made its first runs, there was nothing faster on rails averaged over such a long distance.
Powered by steam locomotives — Class E2 Pacifics with 79-inch driving wheels to be precise — the train was governed by a timetable that mandated strict speed limits for junctions and certain curves but, significantly, set no maximum speed limit for the long straightaways across central Wisconsin. Crews understood the meaning of that plainly enough: they were to run as fast as necessary to stay on schedule. The railway acknowledged 110 miles per hour was common on some stretches.
This would have been reckless on almost any other steam-era railroad, but the C&NW prided itself on safety. The year before the 400 debuted, the railway rebuilt much of its mainline north of Milwaukee with heavy rail and new ballast, super-elevated the curves for high-speed operation, then inspected every inch of track with a specially fitted rail car able to detect any minute cracks in the rail.
As an added safety measure, the railway added a note to its employee timetable: "Nos. 400 and 401 are superior to all trains. Freight trains, transfer trains, and switch engines must clear the schedule of Nos. 400 and 401 fifteen (15) minutes." In other words, everything else on the railroad stepped aside well before the trains were due and remained tucked away until they were safely past.
The new service was a sensation when launched in 1935. Each evening, when the train departed the lakefront, Shorewood police officers guarded the Capitol Drive railroad crossing. As many as 50 automobiles would be parked alongside the road there to witness the Chicago and North Western 400 flash past, "their occupants anticipating the Minneapolis-bound streak of black lightning," Scribbins wrote.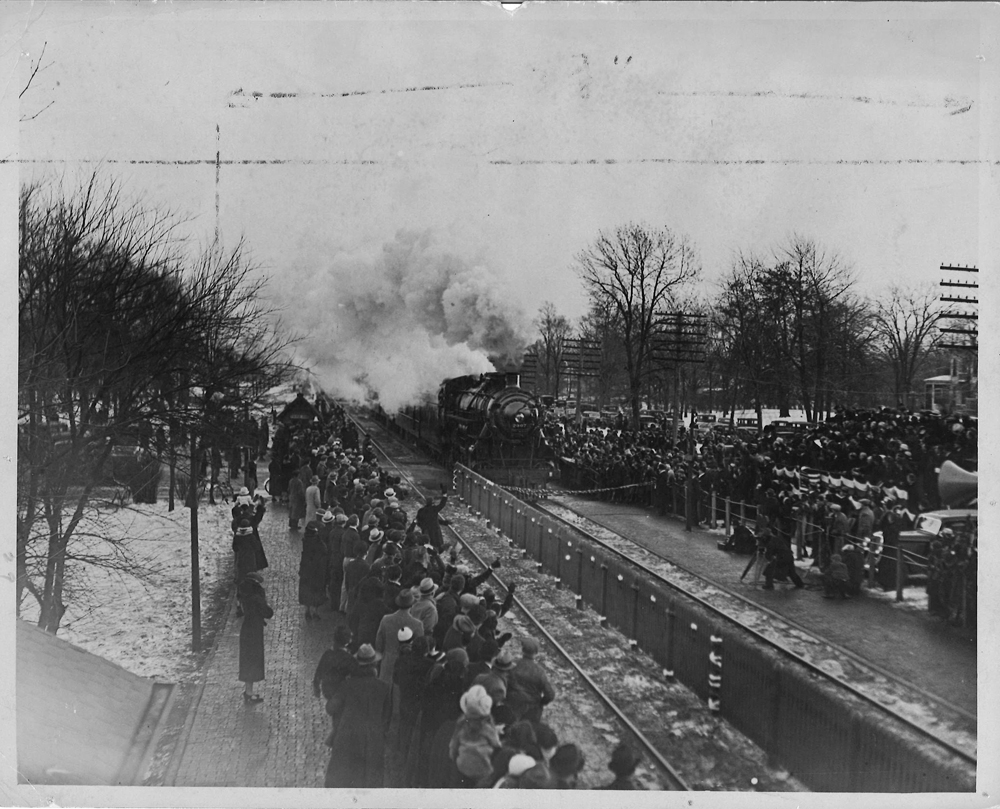 Diesel-powered Chicago and North Western 400 trains arrived in 1939. The name had become so famous that C&NW added "400" to the names of most of its other long-distance trains, giving Wisconsin trains like the Flambeau 400 and Peninsula 400, while the original train was renamed the Twin Cities 400. The name may have changed, but the train itself remained fast and comfortable, with a dining car service famed for excellent meals. Amenities like parlor cars and lunch counter/tavern cars were also present, as well as more personal touches.
In 1936, Chicago railroads held a beauty competition, with each company electing a queen to represent its railroad. Dorothy Whitt, an office worker, was named that year's queen of the C&NW. Soon afterward, Whitt took on a new and much more challenging assignment. She was one of the first two stewardesses assigned to the 400s.
Railroad stewardesses helped mothers traveling with small children, assisted passengers in making connections, booked seating times in the dining car, sent telegrams, and kept a watchful eye on children traveling without a parent.
In 1961, the C&NW petitioned the Interstate Commerce Committee seeking to discontinue the Twin Cities 400, which was then losing over $1 million a year. Times had changed. Airlines were faster, and private automobiles were the first choice for most travelers. In 1963, the train made its last run.
Although it travels a different route, Amtrak's daily Empire Builder still links Milwaukee and the Twin Cities by rail. It takes just over nine hours to get there. Sixty years ago, the trip took six and a half hours.
The Oak Leaf Trail is a great place for a bike ride. And if it's haunted at all, the ghosts are whispering, "Pedal faster."
This article is excerpted from Carl Swanson's book Lost Milwaukee, The History Press, 2018: arcadiapublishing.com.