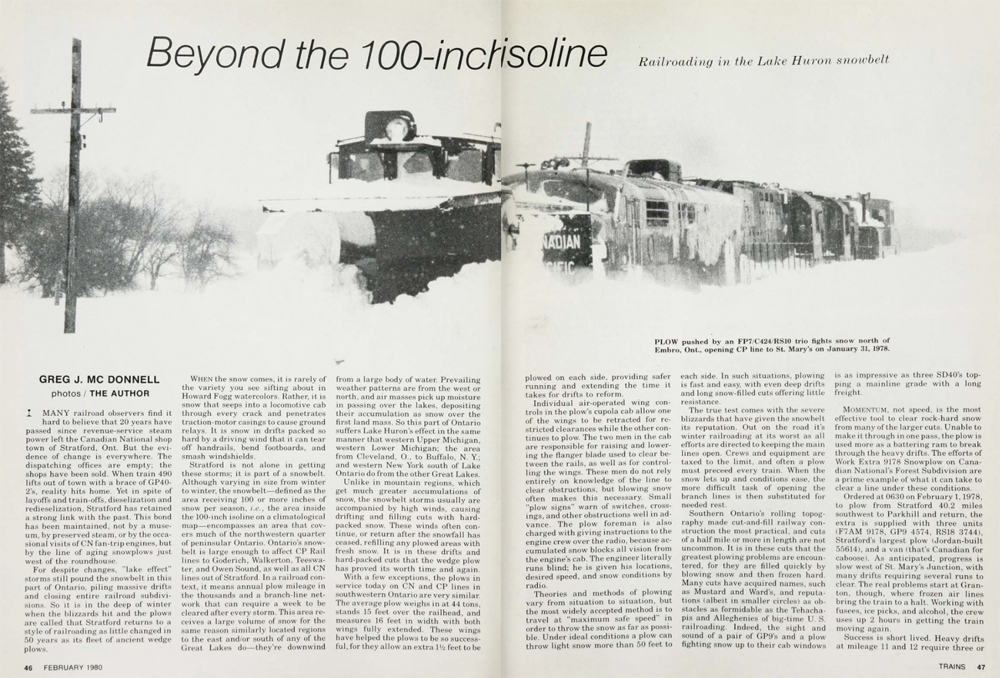 What was your first byline in Trains?
"Beyond the 100-inch isoline — Railroading in the Lake Huron snowbelt," published in the February 1980 issue. I began reading Trains at age 8 (the September 1963 issue) and aspired from that moment to write for Trains. I was never confident enough to submit anything until the summer of 1978. I steeled myself and contacted Trains' Editor David P. Morgan with a request to pitch a story—in person. I flew to Milwaukee on a North Central Airlines Convair 580 with a small envelope of slides, an idea, and nothing to lose. Worst case, I'd at least meet the man who'd inspired my creative dreams. I made my way to 1027 N. 7th St. (Kalmbach's Milwaukee office—Ed.) at the appointed hour; D.P.M. graciously made time for me, and enthusiastically summoned George Gloff to see the photographs. "Yes," Morgan informed me, he'd take a story on snowplow operations in the Southern Ontario snowbelt. That was 44 years ago. I remain indebted to D.P.M. for not only creative inspiration, but for giving me a start.
What's your favorite locomotive and why?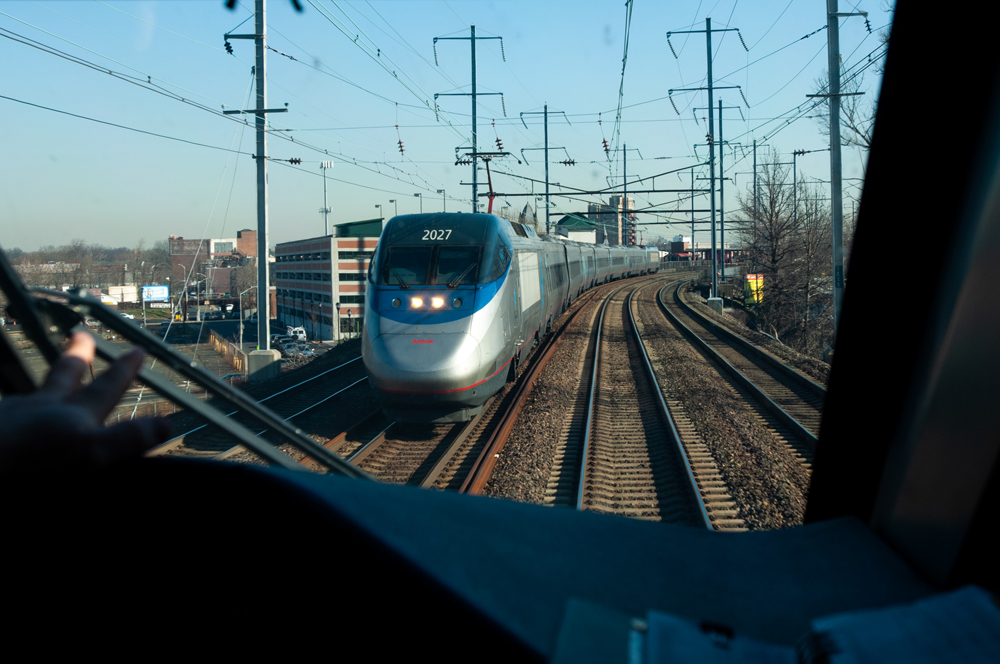 I've never been good at favorites: not with music or movies or books or art, or even locomotives. My interests are catholic and my enthusiasm unlimited. From a personal perspective, I'm incapable of ranking dramatically disparate experiences, from holding down a seat in the cab of an Amtrak Acela making 136 mph through Midway, N.J., to riding the footplate of a British Railways 9F 2-10-0 hammering along Great Central Railway from Loughborough to Leicester North, to standing on a lonely hilltop in the Mojave desert and watching and listening for 5, 10, 15 minutes, as a brace of BNSF Evolution Series GEs hurry a transcontinental intermodal train from one horizon line to another. I could say FPA4, but then what about the GG1? Or M636, or SD45, or E7, or CNR Northern type, or English Electric Type 3, or the metre-gauge Harzer Schmalspurbahnen 2-10-0T. Pick a favorite? Impossible!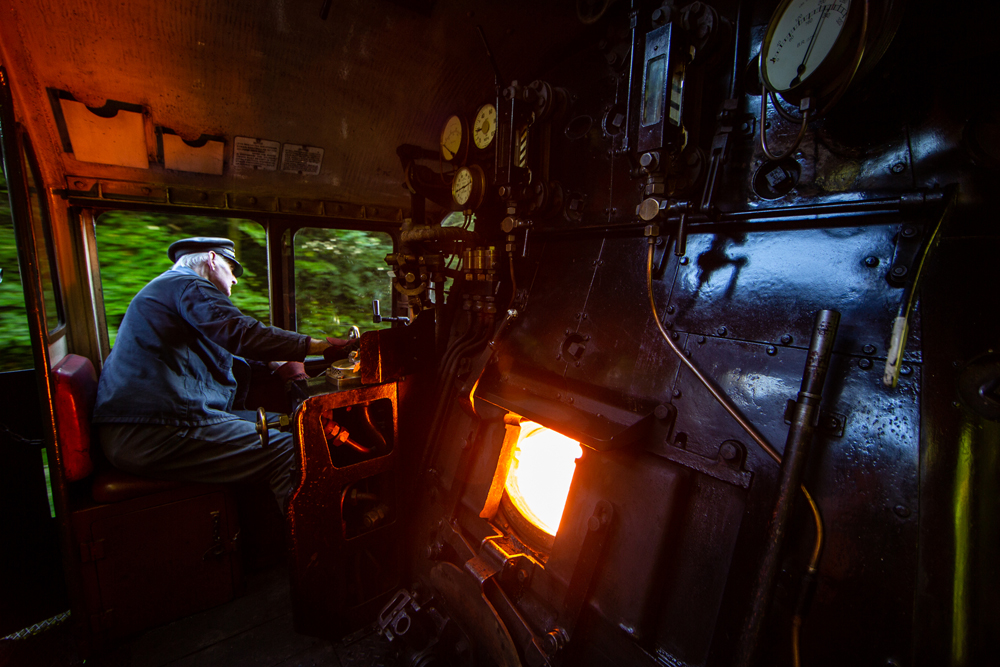 Describe your love of railroading in 6 words or less?
Railroading opened the world to me.
What's your fondest memory as a contributor?
Without a doubt, the friendships formed as a Trains reader and contributor. I'm fortunate to count among my closest and lifelong friends Trains editors and authors. As for memories, it's tough to top the delightful times spent in the Trains office engaged in debate with Ingles, Keefe and McGonigal.
What article received the biggest reader reaction?
That'd have to be the Alco Safari, not a single story, but a series of stories that ran in Trains between August 1993 and May 1994. The series was inspired by the legendary steam safaris of David P. Morgan and Philip R. Hastings that ran in the magazine in the mid-1950s and beyond. Credit Kevin Keefe for the series, born in the course of a phone call and an offer I couldn't refuse: "if you had a travel budget and a chance to do any story you'd like, what would it be?"
What advice would you give a new contributor?
Follow your heart and don't hesitate. I truly believe there is and will continue to be a place for print journalism and photojournalism. There is no substitute for holding in your hand the tangible product of your own creative endeavors, or those of others.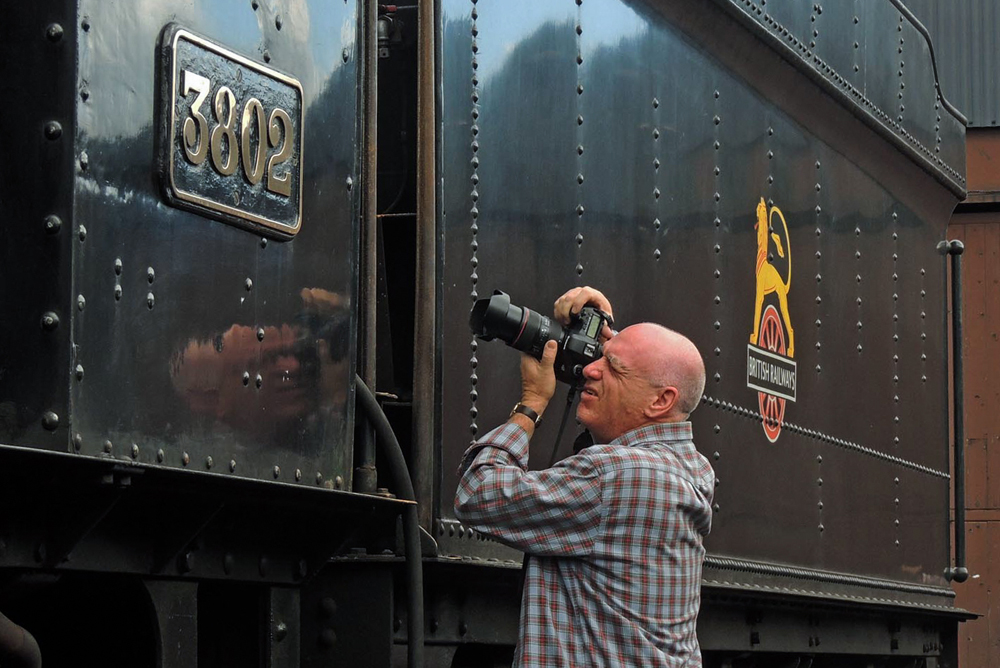 Read Beyond the byline with Kevin P. Keefe.
Check out Locomotive 2022 issue.