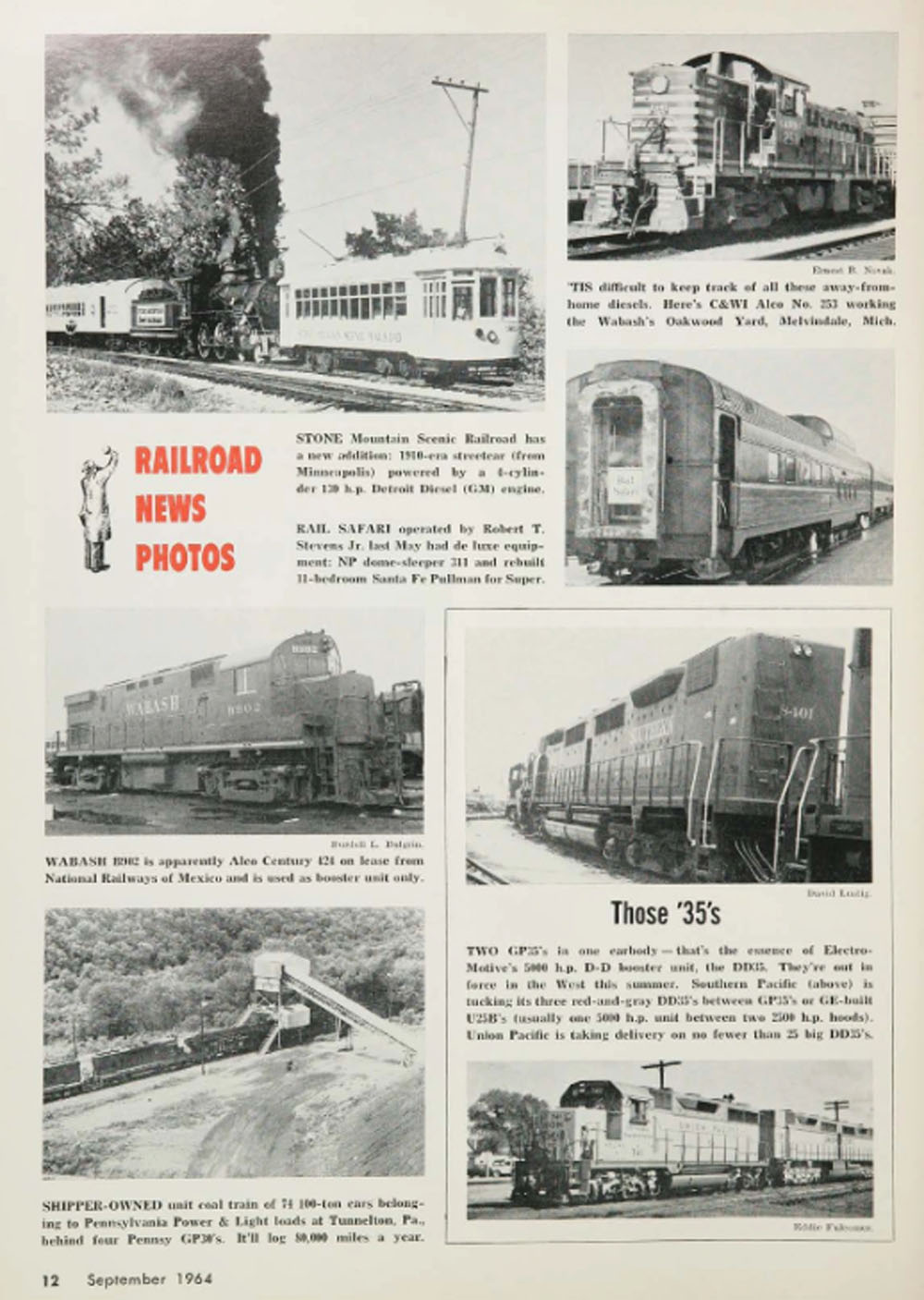 What was your first byline in Trains?
David Lustig: It was a photograph in the September 1964 issue of a new Southern Pacific EMD DD35 diesel in Los Angeles. I was 16 and armed with an Argus C3 camera. I took the picture, drove home, and developed and printed it. I was so excited when I took the photo that I didn't frame it properly and my shot was crooked. I had it in the mail to Trains the next day.
A few issues later, the editor, gracious enough not to mention me by name, gave some tips for submitting photos that included making sure the horizon was straight. Lesson learned; my second byline was of a newly delivered SP switcher, correctly framed. I've worked with every editor from David P. Morgan to Carl Swanson, and have always made sure from then on, if nothing else, the image was properly cropped.
What's your favorite locomotive and why?
David Lustig: Any locomotive is my favorite. Road units, switchers, passenger, freight, all of them.
But if I had to choose, I would say a locomotive I haven't seen. I really enjoy exploring remote short lines. I also like seeking roster oddities, especially those owned by Southern Pacific, my hometown railroad.
As an example, their last operable Alco S3 switcher was working on lightly railed subsidiary Visalia Electric in the San Joaquin Valley. I drove about four hours from my home in Los Angeles to Exeter only to find the crew ready to put the unit in the engine house for the night. I explained why I came up, and in the last rays of day, the crew spotted the unit for me before putting it to bed. Crazy? Absolutely. But I was a happy camper.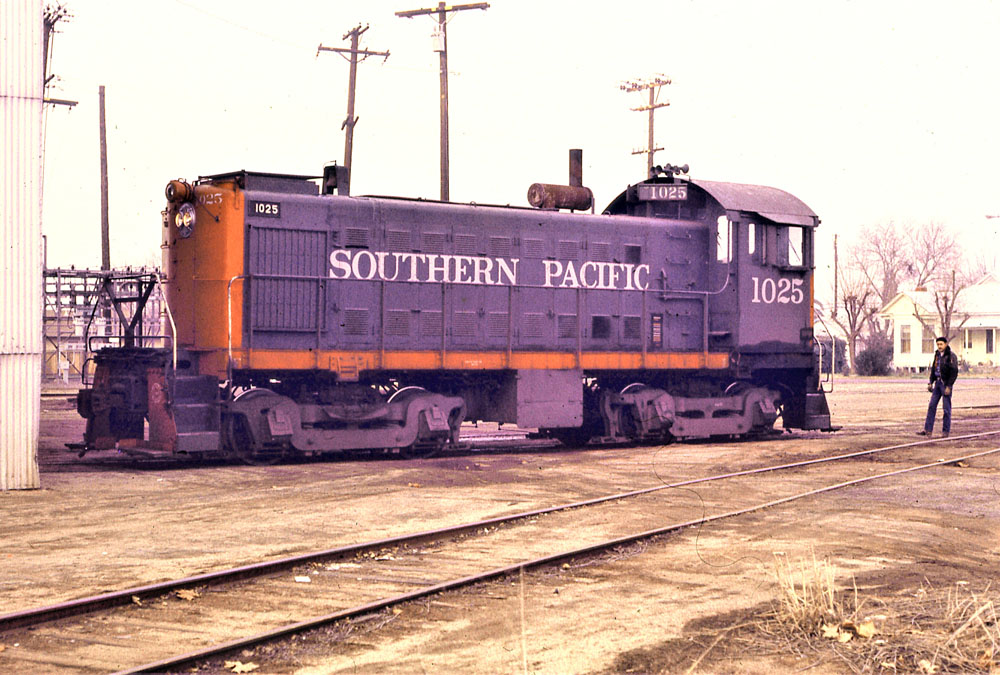 Describe your love of railroading in 6 words or less?
David Lustig: Railroading is a pleasant diversion.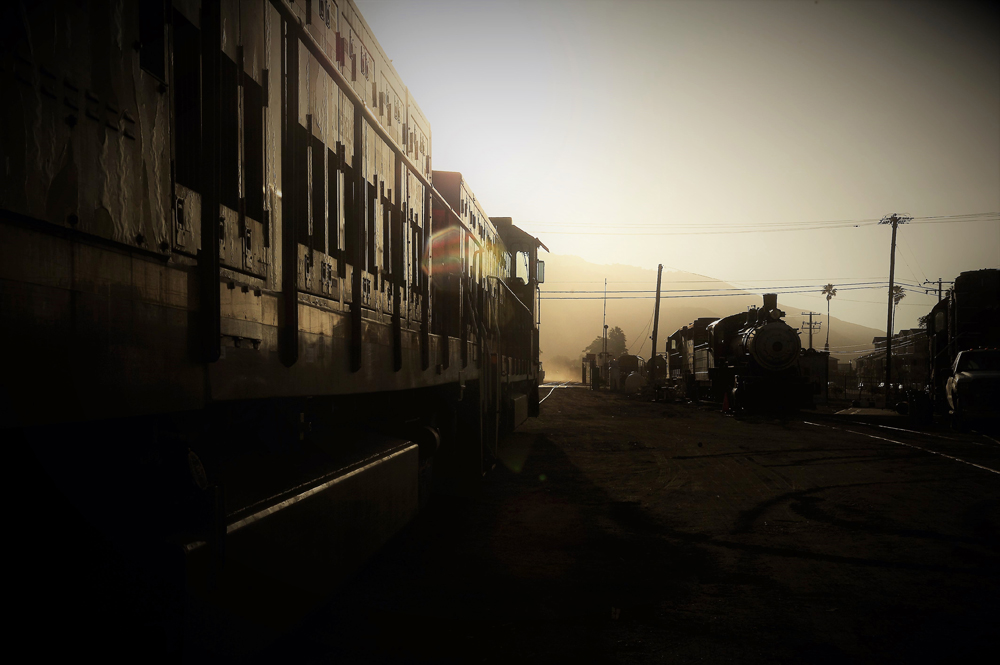 What's your fondest memory as a contributor?
David Lustig: Any time I'm chronicling the people that make this wonderful country work it becomes a fond memory. Writing and photography allow me to see everyone else's daily work. It never fails to be impressive.
Railroading is the last remnant of the industrial revolution seen today. I get to talk to crews, maintenance people, and dispatchers. I learn how they go about their jobs, and, with a little prodding, why they're railroaders.
I remember I was about to photograph a locomotive at a station when the engineer climbed down from the cab and wanted to know what I was doing. He then proceeded to curse the railroad, management, the track, his schedule, and his life in general. Then, as I was about to take my picture, he stopped me and walked back to the locomotive to pull a weed out of the roadbed. He returned and said, "Now you can take the photo." There was a lot of pride in what he did and who he worked for; he just didn't want to admit it.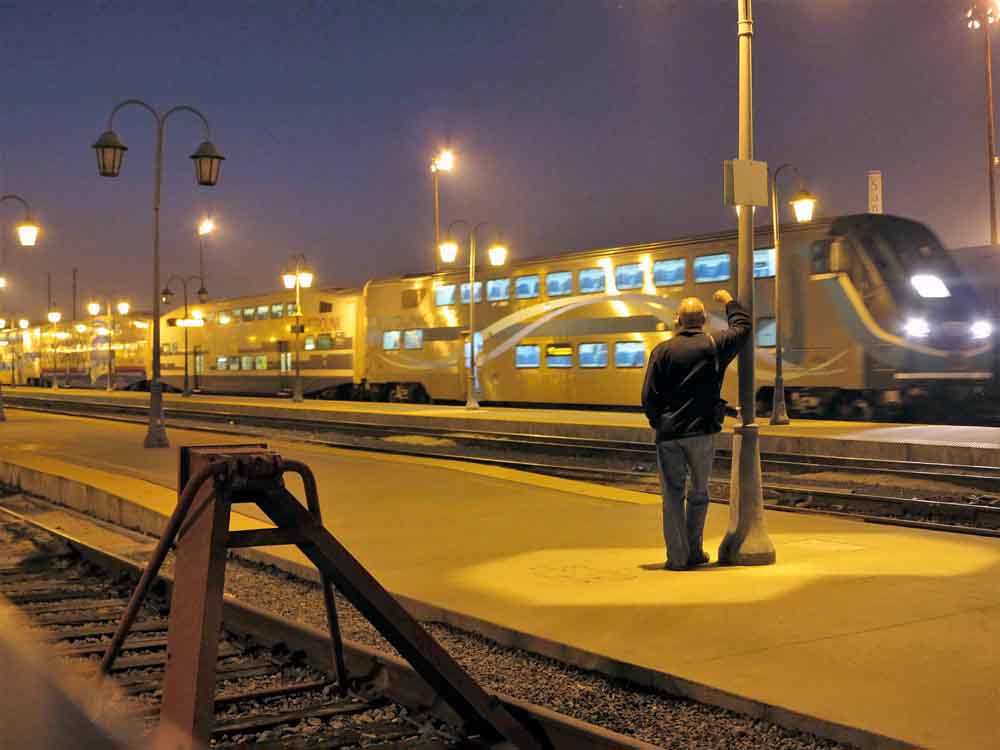 What article received the biggest reader reaction?
David Lustig: I never really thought about it. If the editors are happy with my work, that's all that matters. It's a very competitive business — I give it my best every time.
What advice would you give a new contributor?
David Lustig: Submitting stories and photos to Trains should be enjoyable. If you want to contribute, find a topic that hasn't been done to death. A well-organized query letter or email is an important first step. Figure out what you want to say and explain why you want to write about it, or why photographing it would be interesting. Trains editors are friendly and on your side. They're always looking for new stories and more importantly, new contributors.
Several years ago, I submitted a piece and then Associate Editor Matt Van Hattem was assigned to edit. Midway through it, Matt called me and thought a particular section needed more clarification. I balked and made some excuse because I didn't think it was necessary. He said, "I understand. But if you want this piece to run in Trains you need to make this clearer." It wasn't a threat, or a command, it was a comment from a good editor that saw something I didn't. I listened and agreed. I did as he asked. And yes, his request made the piece better.
Need ideas or inspiration? Just wander through past issues of Trains. Look at various writing and photography styles. Don't copy them but use them as a springboard to create your own work. Off the top of my head, look at the likes of Keefe, Johnston, Hartley, and Stephens for example, they are among those whose writing takes you along their journey.
For photographers, consider Sims, Steinheimer, Hale, Benson, Lawrence, Walker, Kindig, or anyone else you feel creates captivating images irrespective of the equipment they use.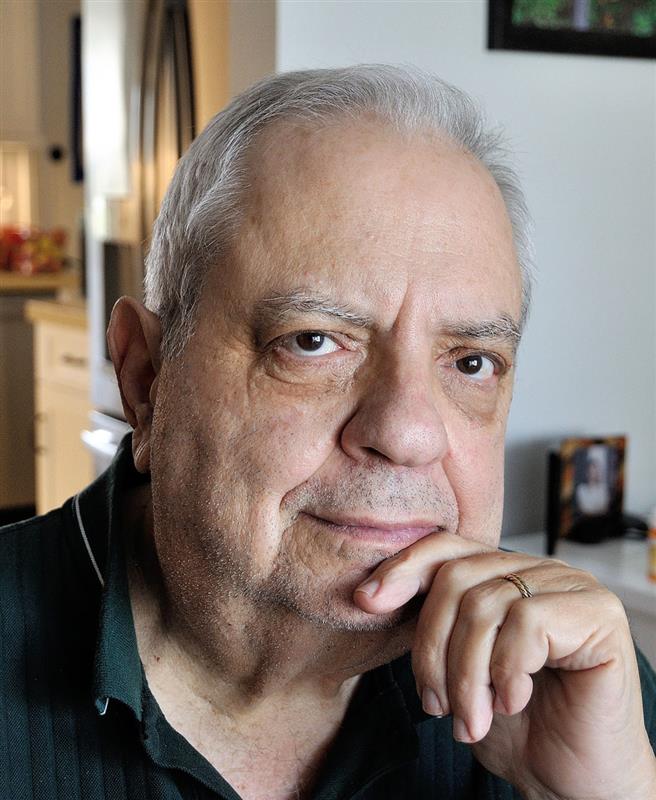 When putting together a piece, try to be the reader's guide to what you're writing about.
Double-check your facts, make sure names and places are spelled correctly. Use a spell checker.
Let a trusted friend read it to see if it flows right. Listen to their feedback.
If you're not sure of something, call the people you spoke with back and get clarification.
Then, when you submit it and it's accepted, let the editor do their job. Everyone needs an editor.
No matter how hard you try, there will always be someone who must make a snide comment. If you've made an error, own it. The snide comments? If they have a point, learn from it. If not, let them turn the page.
After reading "Beyond the byline with David Lustig," check out "Beyond the byline with Bob Johnston."