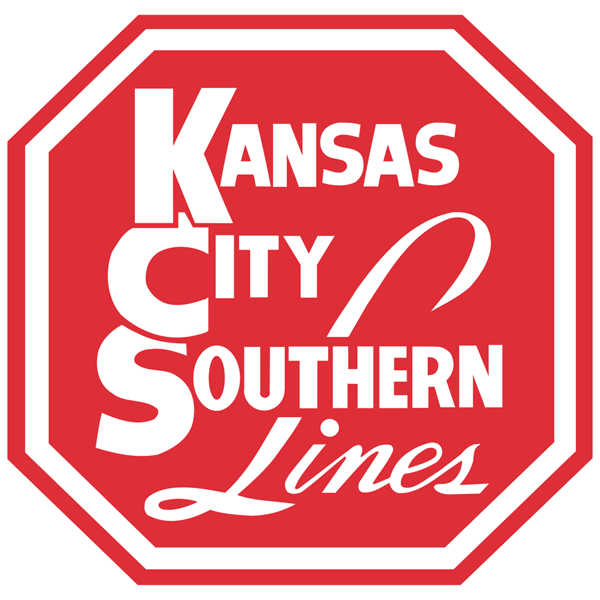 KANSAS CITY, Mo. — Kansas City Southern's first-quarter earnings dipped as volume fell because of harsh winter weather and the ongoing computer chip shortage that has curbed auto production in Mexico.
KCS reported today that its operating income declined 12%, to $253 million, as revenue decreased 4%, to $706 million. Earnings per share, adjusted for the impact of one-time items, declined 3%, to $1.91.
The railway's operating ratio, adjusted for $19 million in costs related to its proposed merger with Canadian Pacific, rose 1.7 points to 61.4%. Absent the adjustments the operating ratio was 64.2%.
The higher operating ratio was largely due to the impact of the polar vortex that severely affected Texas in February, as well as pandemic-related labor shortages in Mexico, CEO Patrick Ottensmeyer told investors and analysts on the railway's earnings call on Friday morning.
Traffic and revenue were in line with projections in January and March. "The economic recovery appears to be in full swing," Ottensmeyer says, noting that the railway stands by its full year outlook for double-digit revenue growth.
Overall volume declined 1% in the quarter. Although cross-border petroleum products traffic continued to surge and utility coal volume increased 30% due to the cold weather, most of the railway's other traffic segments saw declines.
Automotive traffic sank 18% due to the pandemic-related computer chip shortage that has affected automakers around the world and temporarily closed several KCS-served assembly plants in Mexico. The plant shutdowns also affected southbound intermodal shipments of auto parts, which account for about 75% of KCS's cross-border intermodal volume.
The chip shortage remains a concern, Chief Marketing Officer Mike Naatz says, but some of the assembly plants that suspended production have begun to reopen. KCS expects automakers will make up for the lost production in the second half of the year.
The railway's key operating metrics, including train velocity and terminal dwell, deteriorated due to the impact of the polar vortex that hit the U.S. portion of its system in February as well as crew shortages related to COVID-19 in Mexico. About 60% of KCS's traffic moves through Texas, which was hit by widespread power outages that affected the railroad and its customers.
KCS is experiencing some lingering congestion from the February disruptions, executives say, but service metrics are trending in the right direction. Shifting to four-hour directional windows at the single-track International Railway Bridge in Laredo, Texas – down from six hours – will help improve fluidity at the Mexican border, says Sameh Fahmy, executive vice president of precision scheduled railroading. The four-hour windows began this week after two years of talks with customs officials.
KCS boosted train length 14% in the quarter and reduced the number of crew starts by 12% for through freights, following the industry trend toward moving tonnage on fewer but longer trains.
To boost locomotive productivity, KCS is experimenting with removing a locomotive from some of its trains, Fahmy says. When trains are able to make it across the railroad with fewer locomotives, it has improved fuel efficiency by 15% to 34%, he says.
Canadian National veteran John Orr, who was named executive vice president of operations today, says he's impressed with KCS and its entrepreneurial team of railroaders. "This is a world-class operation," he says.
KCS's previous operations chief, Jeff Songer, was named to lead KCS's merger efforts with Canadian Pacific.
Ottensmeyer says he's encouraged by the level of support the proposed $29 billion merger has received from shippers. The CP-KCS combination will be a boon for cross-border intermodal traffic, he says.
"The most obvious opportunity for us for really extraordinary growth in intermodal would be the route between Mexico and the Upper Midwest: Chicago, Detroit, Toronto, Minneapolis," Ottensmeyer says. "The combination obviously creates new service lanes that are in addition to those available today. That is a huge freight corridor, a huge truck market, and we know that there are opportunities to convert. This is one example where the single-line service option in premium, service-sensitive business like intermodal is a real factor in making that opportunity become a reality."