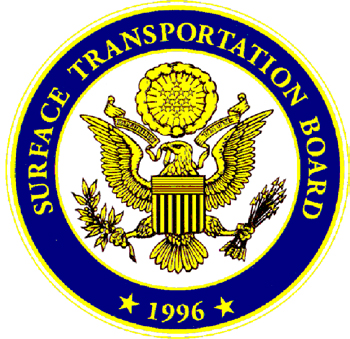 WASHINGTON – A coalition representing a broad range of rail shippers has asked the Surface Transportation Board to increase competition among railroads by finalizing rules that would permit reciprocal switching.
"Given the dramatic concentration of market power in the railroad industry, rethinking policies designed for a different era is both timely and smart. Reciprocal switching would help empower rail customers such as farmers, manufacturers and energy providers to choose a carrier that provides the best combination of rates and service. Furthermore, greater market choice would fundamentally change shipper-railroad relationships and help facilitate informal solutions to rate and service issues," the Rail Customer Coalition wrote in a letter posted to the STB website today.
The group represents companies in the manufacturing, agricultural, and energy sectors and includes trade associations for the automakers, chemical producers, forest product and paper manufacturers, as well as rail shipper groups such as the National Industrial Transportation League. The coalition's members account for more than half of the total volume shipped by rail and claim that they generate three quarters of the revenue earned by the seven Class I railroads.
The group says real rail rates, adjusted for inflation, have risen 43% since 2004 due to the dominance of the four big U.S. Class I systems.
The Rail Customer Coalition welcomed President Joe Biden's July 9 executive order that aims to increase competition by reducing the dominance of large companies, including railroads. They also urged the STB to adopt pro-competitive policies highlighted in the executive order.
Carload shippers have long sought reciprocal switching, which allows a facility served by one railroad to seek service from a nearby second railroad via interchange. The STB took up the matter in 2016, but a new reciprocal switching rule has languished at the board ever since.
"Reciprocal switching permits a shipper served by a single major railroad to request to have its freight transferred to another railroad at a nearby interchange," the Rail Customer Coalition wrote. "Unfortunately, the Board's existing rules impose such high regulatory hurdles that no rail customer has ever been able to successfully request switching."
The Association of American Railroads vigorously opposes reciprocal switching, calling it forced access.
"Any STB action mandating forced switching would put railroads at a severe disadvantage to freight transportation providers that depend upon tax-payer funded infrastructure," AAR CEO Ian Jefferies says. "Such a rule would degrade rail's significant benefits to both customers and the public by throttling network fluidity, disincentivizing investment, increasing costs to shippers and consumers, and ultimately diverting traffic onto trucks and the nation's already troubled highways."
The AAR says that large corporations dissatisfied with paying fair-market rates have long lobbied for regulations that would force railroads to hand over traffic to competitors who might charge less. These proposals, AAR says, would benefit some shippers at the expense of the efficiency of the entire rail network, including passenger operations.
In recent appearances at shipper conferences, STB Chairman Martin J. Oberman has said he's interested in taking action on reciprocal switching and other ways of increasing competition among railroads.