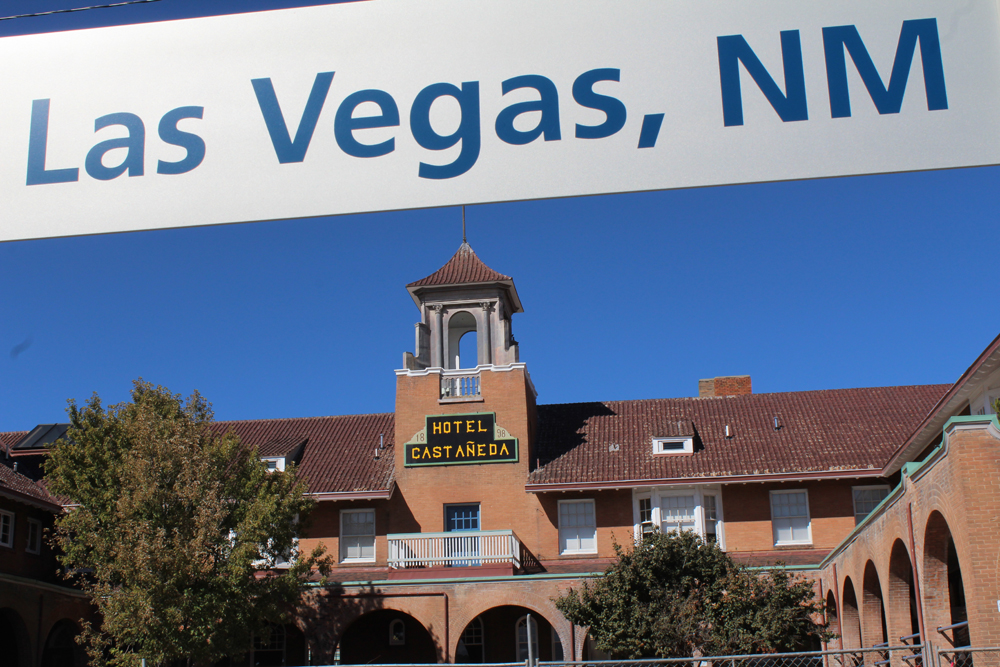 IRVINE, Calif. — The structure used to be a grain elevator served by Santa Fe locals. After the concrete silos outlived their original function, the complex next to the tracks at Irvine's Sand Canyon Road was converted into a La Quinta Inn and Suites, a great place to watch passenger trains during a stay.
There are many U.S. locations to view busy freight routes from hotels, motels, and more recently, Airbnb sites. The Izaak Walton Inn on BNSF Railway's "High Line" at Essex, Mont., and the Station Inn at Cresson, Pa., near Horse Shoe Curve, promote their strategic train-watching locations. Each sees daily Amtrak trains: the Empire Builder and Pennsylvanian, respectively.
If passenger trains are your emphasis, there are other standout places to stay. This list is far from exhaustive, but should start the conversation.
La Quinta Inn and Suites, Irvine, Calif.
Pacific Surfliners, Metrolink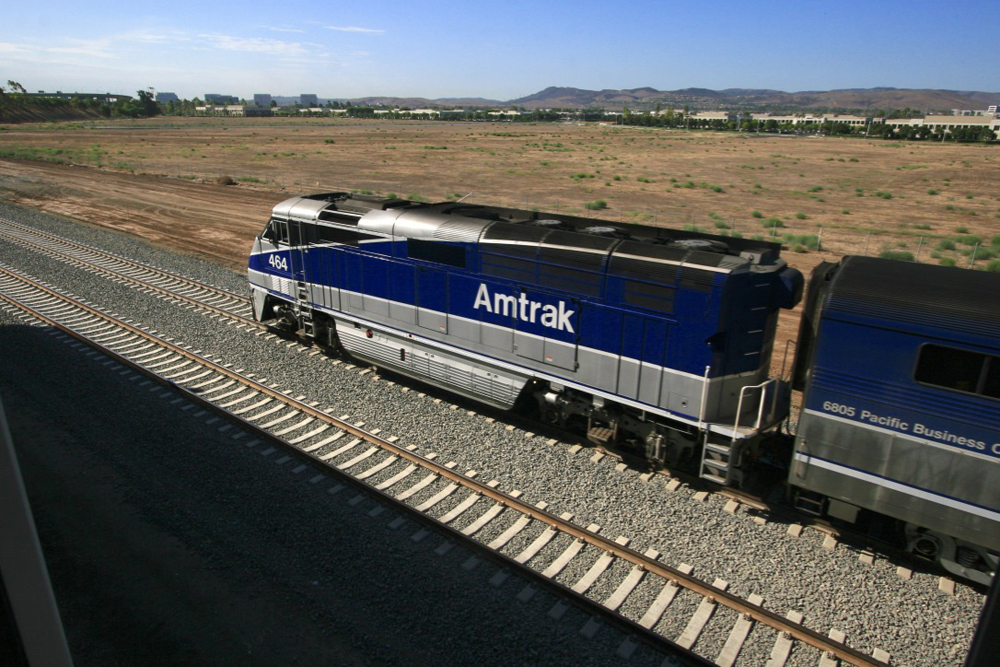 When Amtrak Pacific Surfliners and two Metrolink lines were running full schedules, passenger action outside your third- or fourth-floor window could be intense: 13 Amtrak and Metrolink trains between 6:20 a.m. and 8:15 a.m. on one visit on Aug. 29, 2013, including this San Diego-bound Surfliner. The rooms have an odd shape because they are in the former elevator's silos. Because you can't see down the track and trains don't always sound horns for the nearby highway crossing, they appear with little warning. Historically, rooms next to the right-of-way have sold at a discount, but a hotel host recently told Trains.com price reductions are not being offered during the pandemic as a result of staggered room-cleaning protocols. However, trackside rooms can be requested.
Residence Inn, Portland, Ore.
Amtrak Cascades, Coast Starlight, Empire Builder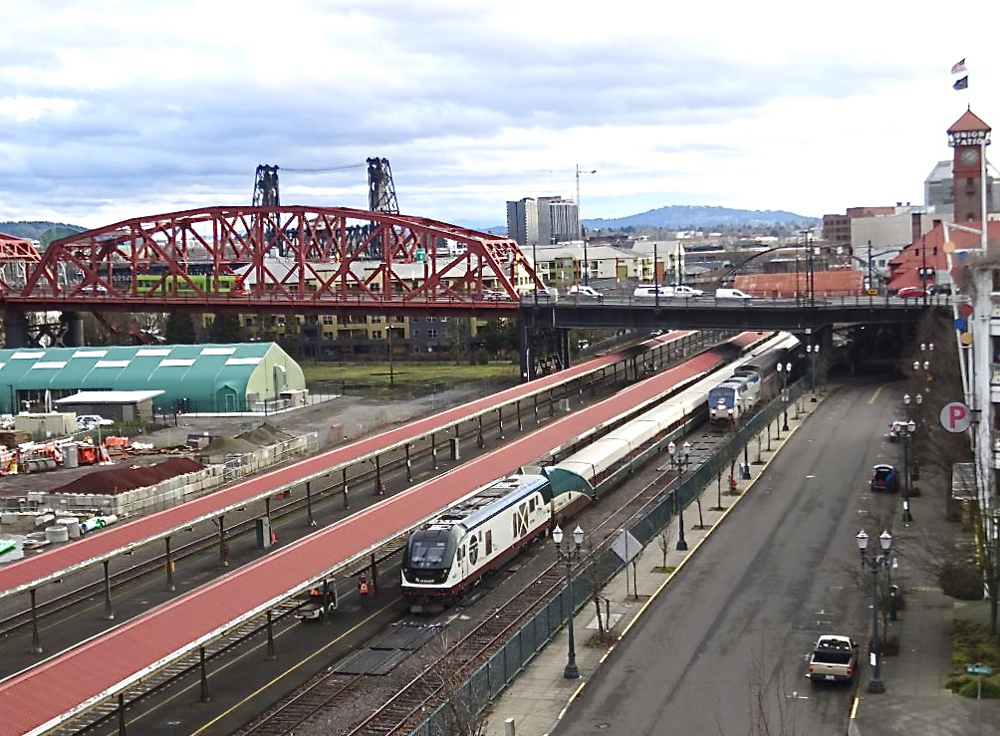 "Studio King" rooms ending in 41 to 52 on floors 3 through 6 have a view of Portland Union Station. Rail Development Corp. Chairman Henry Posner III stayed in room 641 in January 2020, and captured the Portland, Ore., section of the Empire Builder departing for Chicago as an Amtrak Cascades trainset waits on an adjacent track. The best way to ensure a room with a view is to call the hotel after making a reservation and have front-desk personnel put a room number preference in their system.
Henry Clay Inn, Ashland, Va.
Virginia Northeast Regionals, Auto Train, Palmetto, Silver Star, Silver Meteor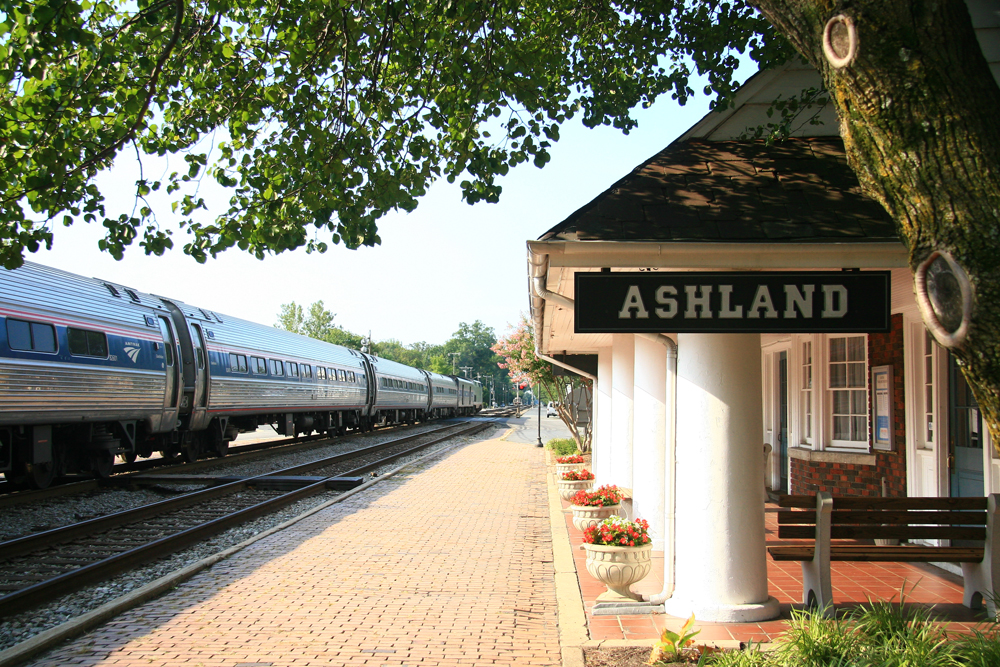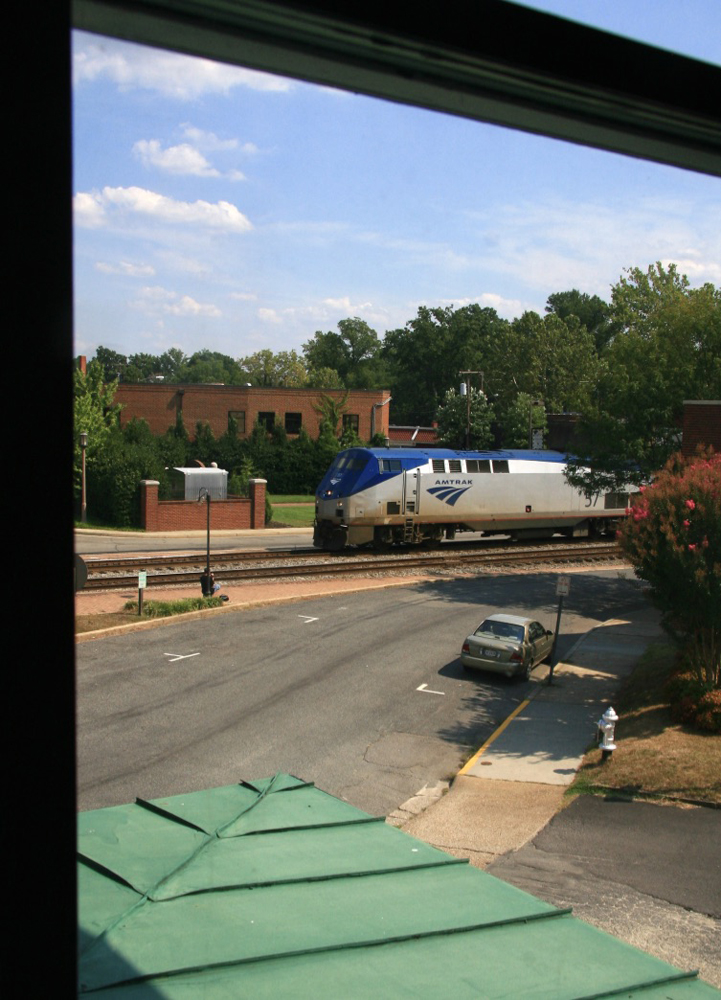 Although you can see dozens of passenger and freight trains from some rooms, the true charm of this small property is its location directly across from the former Richmond, Fredericksburg & Potomac depot, which the southbound Carolinian glides past on Aug. 16, 2008. CSX's double-track main runs down the middle of tree-lined Center Street, which becomes Railroad Avenue next to the station and inn. Most Northeast Regional trains stop at Ashland, so staying here is convenient, and the hotel restaurant has a view of the trains. The Inn has 13 rooms, though only four were being offered as of early June. The innkeeper says she expects all rooms will be available this summer.
Hilton, Alexandria, Va.
Virginia Northeast Regionals, Auto Train, Palmetto, Silver Star, Silver Meteor, Crescent, Virginia Railway Express, D.C. Metro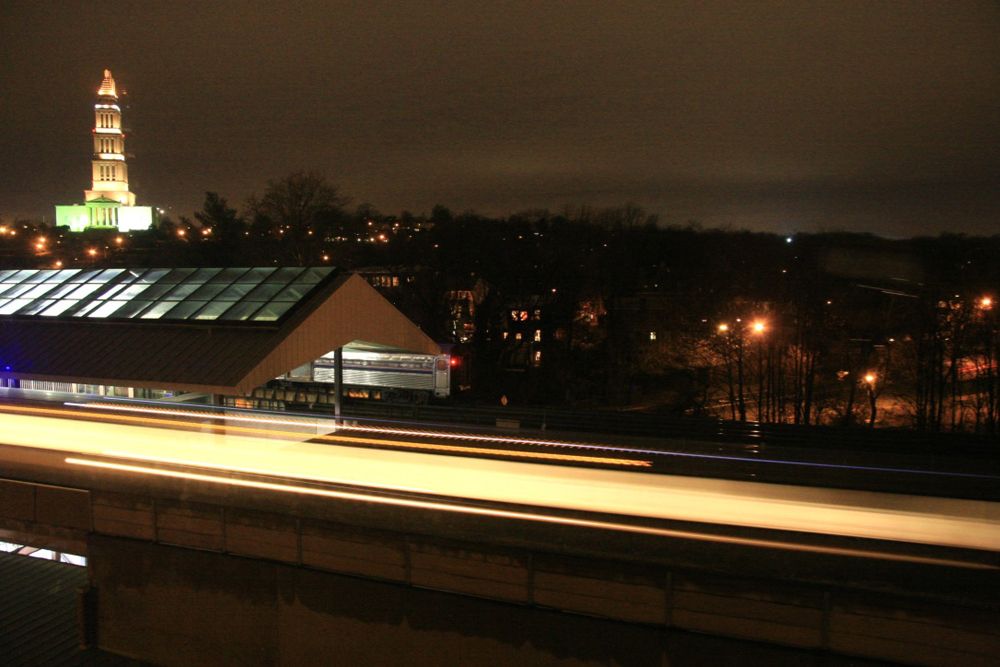 Except for Auto Train, the same Amtrak trains as Ashland are also visible here in Alexandria's Old Town district. But since it is located just north and east of the station platforms, it also provides views of the Crescent; commuter operations on VRE's Manassas and Fredericksburg lines; and Washington Metro Yellow and Blue line trains. Even-numbered rooms ending in 18 through 26 on floors 5, 6, and 7 provide track views. Here, on Jan. 16, 2013, the southbound Silver Meteor is at the station while a Metro train passes in the foreground.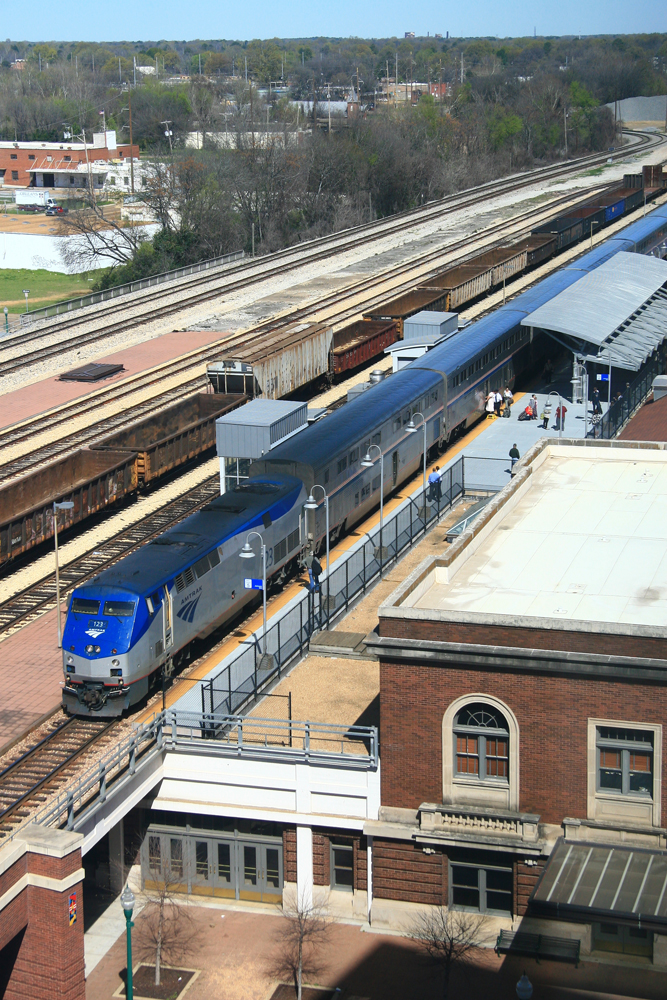 Hilton Garden Inn, Jackson, Miss.
City of New Orleans

For decades, the massive King Edward Hotel towered above Jackson Union Station as an empty hulk. Passengers out for a stroll on the platform during the City of New Orleans' extended station stop would wonder aloud if the structure would ever see life again. As it turned out, the National Register of Historic Places-listed building — completed in 1923 and once home of the studios where historic Okeh Records blues recordings were made — was eventually transformed into apartments and a Garden Inn. The hotel has many rooms that overlook the station and a yard shared by Canadian National and Kansas City Southern. Their proposed merger could lead to more activity than on March 5, 2012, during this stop by the southbound City.
Hampton Inn, Fort Lauderdale, Fla.
Brightline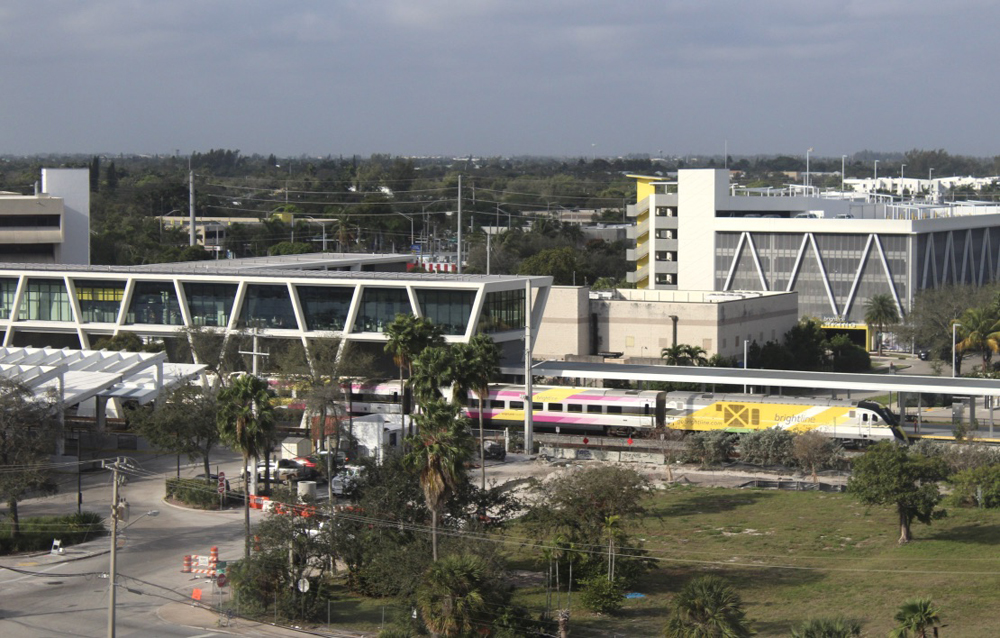 A building boom around Brightline's station inevitably will block views from the downtown Hampton Inn, but for now, it is a good place to see comings and goings when Brightline service resumes later this year. On Feb. 6, 2020, Room 904 is high enough to see a morning train about to depart for West Palm Beach. As with many hotels, check with the front desk or a manager after confirming a reservation to ensure the right room.
La Posada, Winslow, Ariz.
Southwest Chief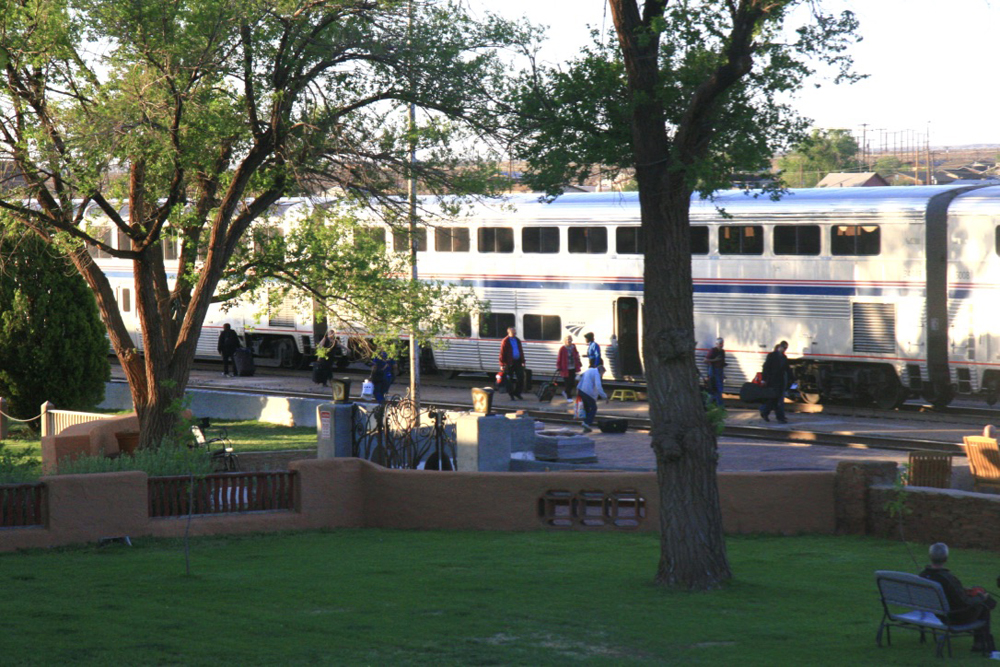 The eastbound Chief stops on May 16, 2012, in front of the grounds visible from a room at La Posada, which also serves as Amtrak's Winslow station. BNSF Railway freights pass day and night, but the former Harvey House's laid-back atmosphere is a serene counterpoint. Travelers can sit on benches at the platform or retreat to the dining room, which offers authentic Southwest-accented fare on patterned dishes designed by Mary Colter once used in Santa Fe dining cars.
La Castaneda, Las Vegas, N.M.
Southwest Chief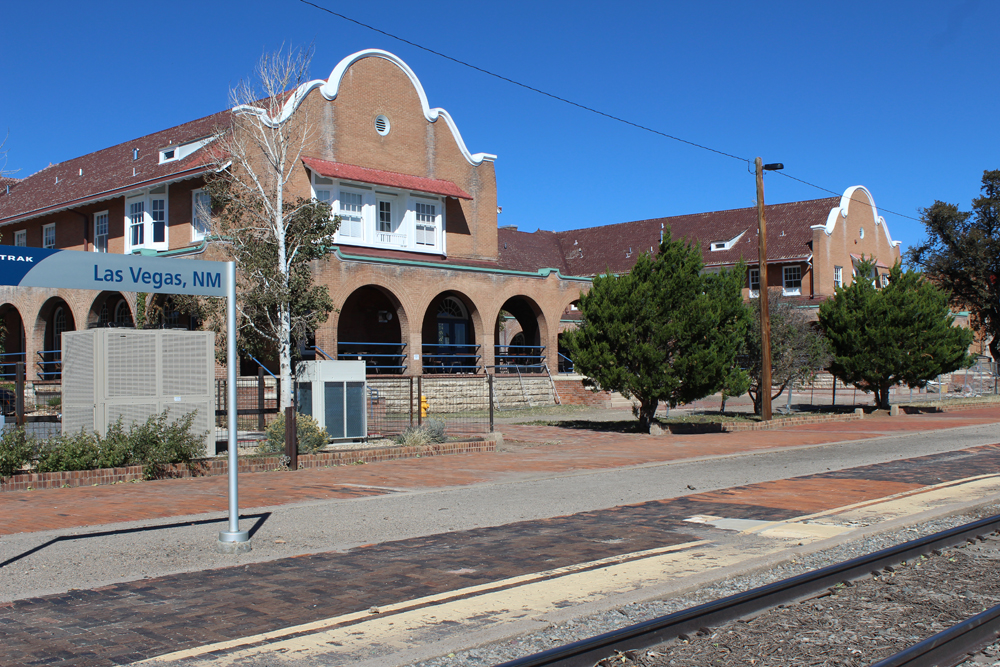 Like Jackson's King Edward Hotel, the Harvey House La Castaneda sat dormant for years after closing in 1948. Following a five-year rehabilitation by owners Allen Affeldt and Tina Mion, who earlier brought La Posada back to life, the Spanish-styled structure was modernized by converting groups of three small rooms into two, with the middle room becoming two private bathrooms. Rooms are fully booked into July 2021 for the cast and crew of the upcoming Amazon TV series "Outer Range." The Chicago-Los Angeles Southwest Chief is the only train you'll see or hear, but with the resumption of daily operation, a one-night stopover is again possible — once space opens up.