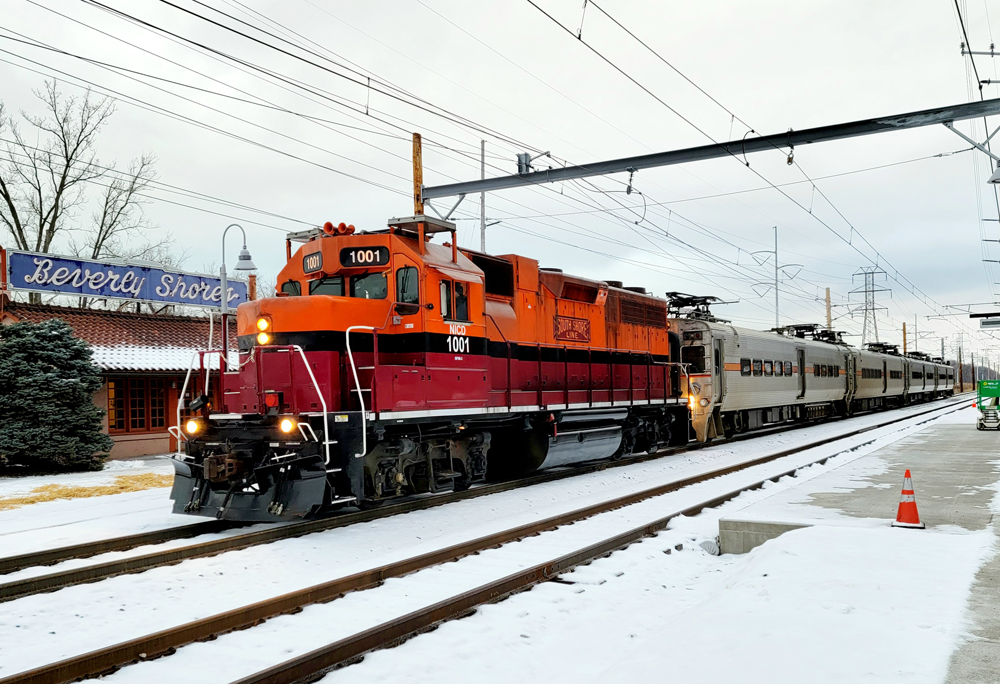 ---
PORTER, Ind. — Work on the South Shore's Double Track project remains on schedule, the Northern Indiana Commuter Transportation District was told at its Monday board meeting, with a full resumption of revenue service likely in about 16 months.
The Times of Northwest Indiana reports that NICTD President Michael Noland told the board that trains should resume operations between Michigan City and Dune Park this summer, after which work will shift to the Dune Park-Gary Metro Center segment.
Double tracking between Gary and Michigan City should be complete by November, Noland said, "and then we go into commissioning and testing of the line with the goal and expectation that we open up for revenue service in May of 2024."
Meanwhile, the other major South Shore project, construction of an 8-mile branch line to Dyer, Ind., is 15% to 20% complete. That project, known as the West Lake Corridor, is on target for substantial completion of construction by fall 2024 with the start of operations in May 2025.
The board was told ridership remains less than half of pre-pandemic levels but Noland said the agency has budgeted for 55% of its 2019 figure.