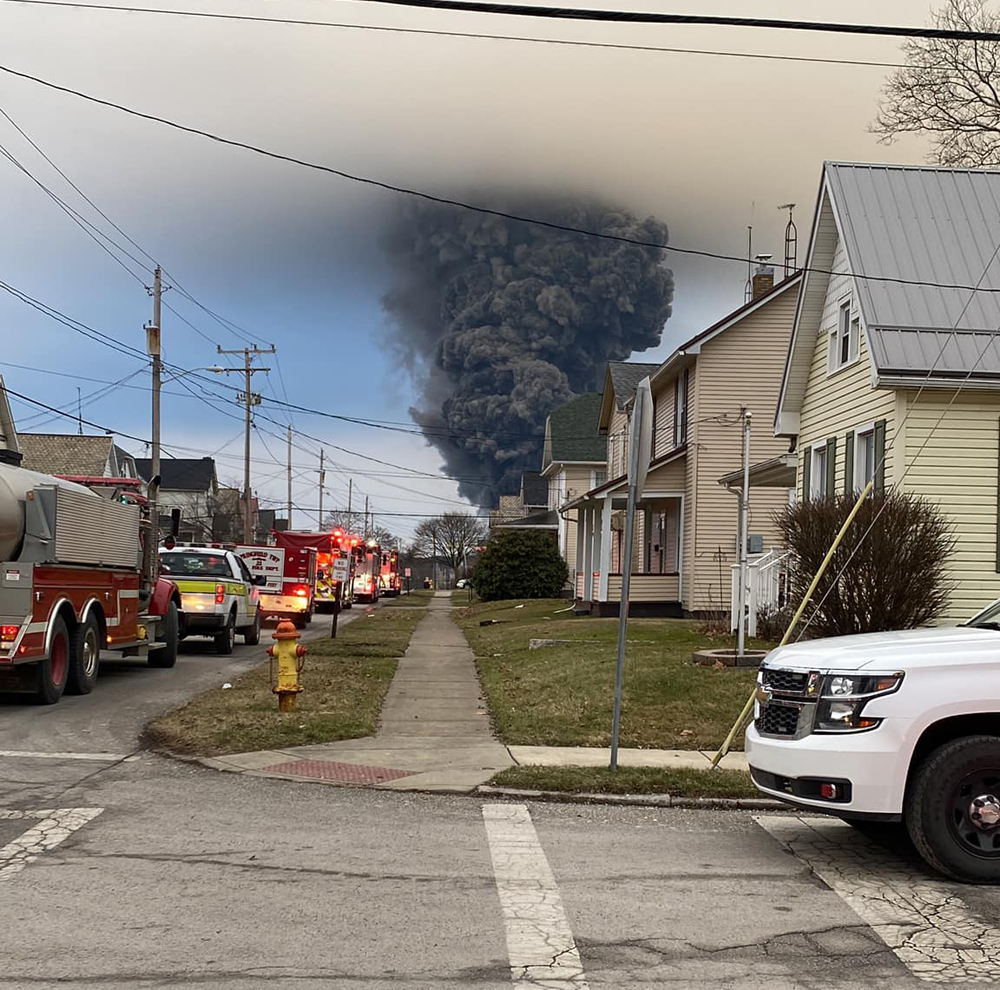 ---
WASHINGTON – President Joe Biden on Wednesday ordered federal agencies to continue their response to the Feb. 3 toxic derailment of a Norfolk Southern train in East Palestine, Ohio, and to ensure that the railroad covers all cleanup costs.
"As part of his commitment to the people of East Palestine, President Biden is today issuing an Executive Order to ensure that Norfolk Southern continues to be held accountable for this disaster, to address any of the disaster's long-term effects, and to ensure federal assistance is available to affected communities should needs develop that are not met by Norfolk Southern," the White House said.
The order requires the Federal Emergency Management Agency to appoint a disaster recovery coordinator by Monday. The coordinator will assess whether there are any unmet needs not covered by NS that would qualify for federal assistance, as well as consider whether a disaster declaration is warranted.
The Environmental Protection Agency was directed to continue to oversee removal of contaminated soil and water, ensure that stream contamination is addressed, and that air and water monitoring continue. The agency must deliver a report within 30 days on the status of environmental monitoring and whether NS continues to comply with federal orders. Subsequent reports will be due every 60 days.
The Health and Human Services Administration must provide the president with a report within 60 days that summarizes the conclusions of public health testing and any health conditions that may be related to the derailment. The agency also must continue to monitor any potential public health consequences of the wreck.
The Department of Transportation must, within 60 days, provide the White House with a report detailing actions it is taking in response to East Palestine, followed by an updated report within 120 days of the date the National Transportation Safety Board releases its final report on the derailment.
NS CEO Alan Shaw has repeatedly pledged to "make things right" in East Palestine, and in addition to cleanup and environmental remediation efforts, the railroad has launched a number of initiatives to support local residents and businesses.
"From the beginning, Norfolk Southern has committed to making it right in East Palestine and covering all costs associated with the cleanup. In the months since, we have made significant progress, keeping our promises to safely and thoroughly clean the derailment site, support the needs of the community, and invest in its future," railroad spokesman Tom Crosson says. "We remain committed to East Palestine today, and into the future, and will continue to work closely with federal, state, and local leaders."
NS has spent $95 million for direct community support to date and continues air and water monitoring. The railroad has also committed to creating long-term funds that will address potential health impacts, home values, and drinking water protection.