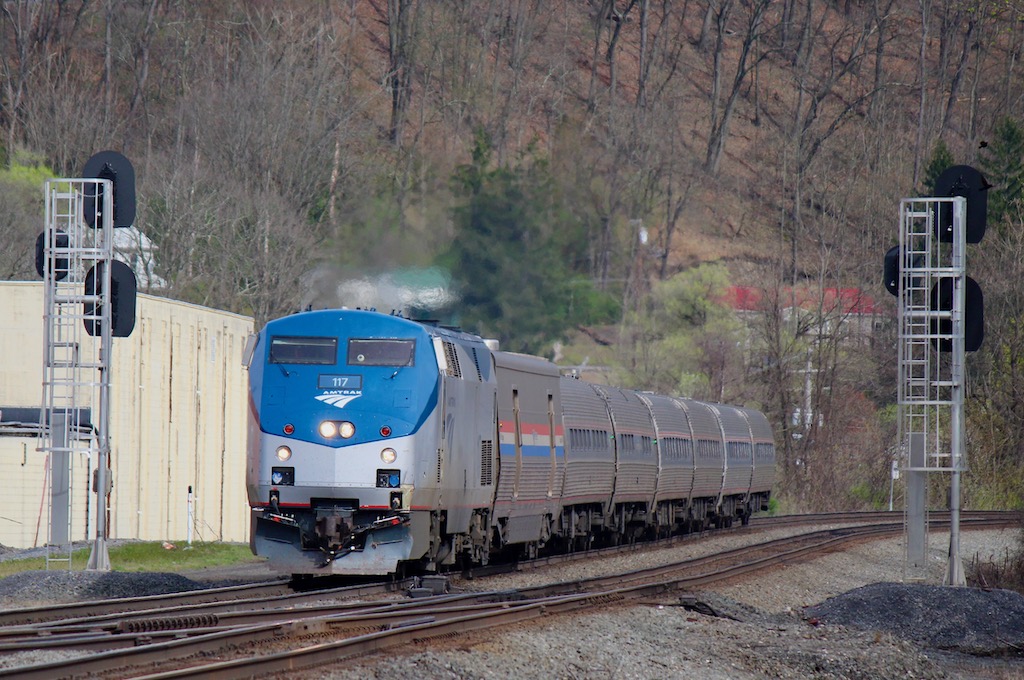 ---
Railroads have what you could call a one-train problem. That is to say they offer but one daily departure from Point A to Point B.
A case in point is Amtrak's Pennsylvanian, which links New York City and Pittsburgh.
Earlier this month I wanted to ride Amtrak to a rail shippers conference in the Steel City. I'm blessed to live in Western Massachusetts, where we are well connected to the Northeast Corridor. From Springfield Union Station you can catch Amtrak's Valley Flyer or CTrail commuter service to New Haven and a cross-platform connection to Acela Express, Northeast Regional, or Metro-North trains to the Big Apple and beyond. Or for a one-seat trip you can take the Vermonter or our lone inland-route Northeast Regional train.
But good luck trying to get to Pittsburgh. If you're willing to get up at oh-dark-thirty you can catch 5:10 a.m. or 5:45 a.m. trains from Springfield to New York Penn Station. I don't like losing shuteye. And I suspect other potential passengers are put off by having to get up before sunrise only to have to linger at Penn Station for an hour or two to wait for the once-daily Pennsylvanian's 10:52 a.m. departure.
If you want to travel at a more civilized hour, technically it's possible to catch the 7:05 a.m. Valley Flyer No. 471 from Springfield to New Haven and Northeast Regional No. 171 from New Haven for a 10:22 a.m. arrival at New York Penn. Possible, yes. Advisable? Well, no. If the Springfield-New York trains are on time you'd have a scant 30 minutes to make the connection. I asked our Amtrak man, Bob Johnston, if he'd book this trip. It took a millisecond for him to say no way, noting that Amtrak's online ticketing system won't even let you book a trip with such a tight connection.
So as I type this I am sorry to say that I am aboard Southwest flight 237 to Pittsburgh. I'd much rather be rounding Horseshoe Curve on train 43.
The one-train problem proved to be an insurmountable barrier. And you have to wonder how many other people living near God knows how many Amtrak stations remain would-be passengers — instead of paying customers — simply because there's just one daily train from here to there. And there are a lot of them. Think of any train with a name, from Adirondack to Vermonter, and it departs once a day in each direction at a time that may or may not be convenient.
This isn't just a passenger issue. Like Amtrak in many locations, the Class I railroads typically offer a single daily departure between intermodal terminals. The impact is a bigger deal in the East than the West because of length of haul. In the East, a container may spend as much time sitting in terminals as it does riding the train between terminals. The total dwell of 24 hours can be the primary consideration that ultimately pushes loads to the roads.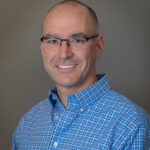 The solution to the one-train problem is obvious: Add a second departure. That way if you don't make the connection or your container misses the train the delay is measured in hours, not days. It also gives passengers or shippers more options and flexibility, which only increases the likelihood that they decide to use the train.
Fortunately Amtrak and Norfolk Southern this year inked a deal to launch a second Pennsylvanian once $200 million in state-funded capital improvements put more iron in the ground between Harrisburg and Pittsburgh. Amtrak's Connects US expansion plan proposes more frequent service in several corridors, too. (I don't put much faith in this given Amtrak's spotty expansion record, host railroad opposition to more passenger trains, and questions about the level of state support. But that's a topic for another day.)
On the freight side, give NS credit for adding a second daily departure in its key Chicago-Atlanta intermodal lane over the summer. This can cut terminal dwell in half, effectively shaving as much as 12 hours off ingate to outgate transit time. It's a simple service improvement that will enable NS to gain more intermodal volume while helping customers improve their box turn times.
But there needs to be a lot more of this. When people say they're taking the train it shouldn't literally mean the one and only train.
You can reach Bill Stephens at bybillstephens@gmail.com and follow him on LinkedIn and Twitter @bybillstephens