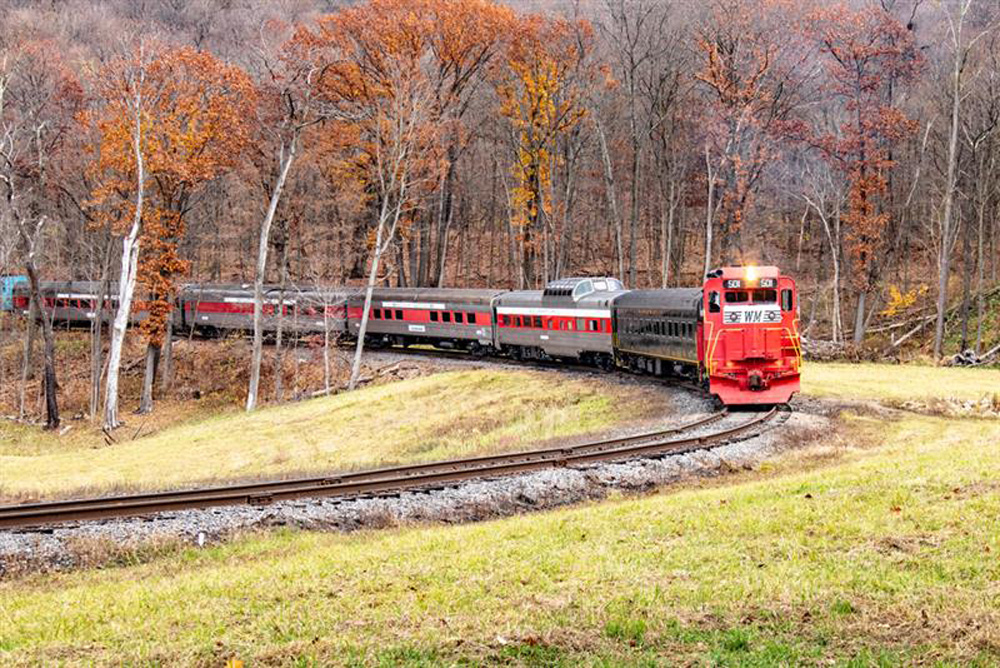 CUMBERLAND, Md. – The Western Maryland Scenic Railroad has added former New York Central grill dining car No. 456 to its fleet. The car was part of the Chattanooga Choo-Choo hotel complex for over 50 years. WMSR said in a Facebook post it will be relocating the diner to Cumberland as soon as possible. The target date to roll out the diner is Memorial Day 2023.
WMSR said it needed the car since its current cafe lounge car is overwhelmed by the increased volume of events and passengers. The NYC car has a capacity to seat 42. No. 456 is one of 18 grill diners built for the New York Central in 1948 by Budd. Among the trains the cars operated on were the James Whitcomb Riley, New England States, Ohio State Limited, The Pacemaker, Southwestern Limited and Twilight Limited.
Tennessee Valley Railroad Museum assisted in the acquisition. TVRM is supporting the efforts of Northpond Partners and Trestle Studio as they redesign the Choo-Choo complex, which houses several rail passenger cars. Eight cars are being relocated adjacent to the hotel and nine will be relocated among the Glenn Miller Gardens, which sits where 14 tracks and 7 platforms were located at Terminal Station (Miller recorded the Chattanooga Choo-Choo song in 1941). Renovation of the hotel has already started and is to be completed by the middle of 2023.
The museum worked with the developers to make the necessary changes in railcar locations while preserving surplus cars for future use either by the museum or other organizations. Four cars are being relocated to TVRM and two cars (including No. 456) are leaving Chattanooga for other organizations. Only one car was in not in condition to be reused, but significant parts were removed and retained for future restoration projects at TVRM.
Click link to view diagram of the New York Central grill diner car.
— Updated Nov. 20 at 5 p.m. CST to correct name of redesign partner to Trestle Studio.