MONTREAL— Against a backdrop assuring continued service interruptions, VIA Rail Canada released its annual pre-recorded public meeting last week, with brief reports from Chairman Francoise Bertrand, President and CEO Cynthia Garneau, and Chief Financial Officer Marie-Claude Cardin.
The meeting came as the Canada-U.S. border remains closed through at least June 21, Canadian vaccinations are lagging, and COVID-19 cases are continuing to surge in Manitoba and the Maritime provinces,
Garneau says more than 1,000 trains were cancelled in February 2020 as a result of nationwide blockades by First Nations groups and supporters (over a British Columbia pipeline dispute), followed by systemwide pandemic-driven cancellations. The year's ridership dropped 77.1%, but expenses only declined 21.2% as services were curtailed but routes maintained, according to Cardin. She says VIA received C$135 million ($112 million in U.S. dollars) in additional funding to cover the revenue shortfall.
As was the case with meetings in previous years, an online forum answering questions submitted in advance provided more detailed information about the status of current and future operations and initiatives. Here's a summary of the information revealed: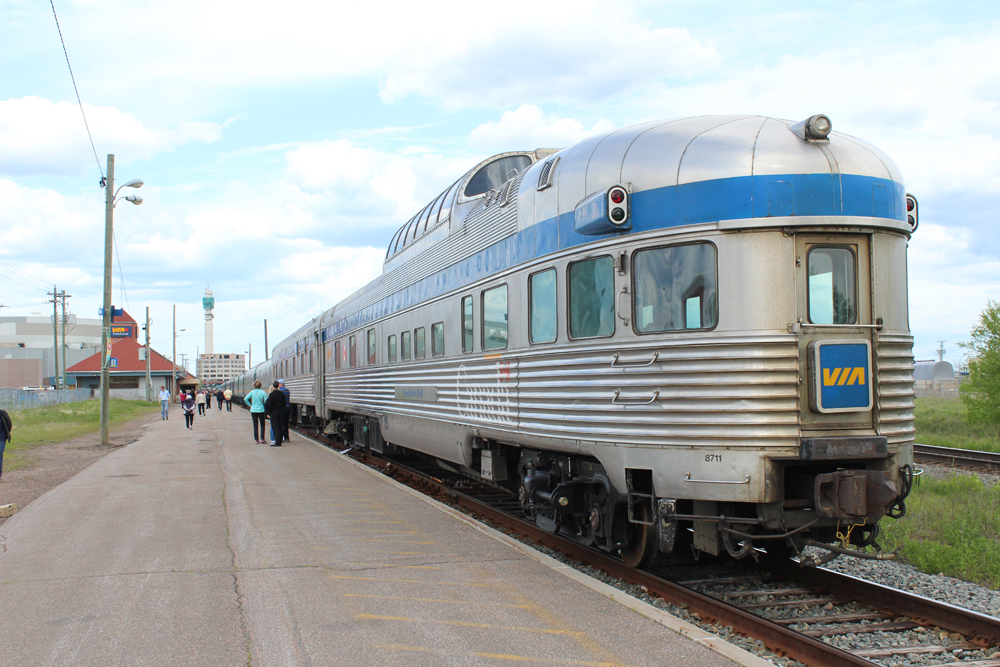 The Ocean and Maritime provinces: There is no firm date for the return of the Montreal-Halifax overnighter because non-essential travel between provinces continues to be prohibited. But when the Ocean returns, it will be a mix of the heritage Budd stainless steel (HEP-1 and HEP-2) and Renaissance fleets, with a locomotive at each end operating push-pull because VIA has lost access to a turning loop at Halifax.
Since seats in Renaissance coaches can't be turned, economy class passengers will ride in former Canadian coaches, while Renaissance sleeping, dining and service cars might be augmented with some Chateau-class stainless steel sleepers. However, VIA says, "In the current context where VIA Rail offers essential services, dome cars have limited use for the Ocean service and will not be available in order to limit interactions onboard the train."
The company said temporarily establishing shorter routes in the Maritimes would also not be possible while travel restrictions are in place, "since our maintenance facility for the Ocean, where all major equipment inspections and repairs occur, is located in Montreal." There is also no date when Quebec-owned tracks to Gaspe will again be able to host passenger trains, but VIA says trains will be restored when that happens.
The Canadian and service expansion: The Toronto-Vancouver, British Columbia, flagship began offering one weekly full-route round trip May 17 on after operating only as far east as Winnipeg, Manitoba, since it resumed operation last December. VIA expects to "fully resume the Canadian when conditions allow it," but the company's "fleet modernization" of 71 heritage cars won't be completed until 2024.
VIA claims it "will explore the replacement of its long-distance and regional fleet and submit a proposal to the shareholders for consideration," yet gives no hint when that process might begin. Asked about establishing a route in Alberta between Edmonton and Calgary, the company said, "At this time, we unfortunately do not have the resources (i.e. equipment, infrastructure, tracks, stations) required to expand our services."
The company also says it has no plans to reroute the Canadian between Toronto and Winnipeg or establish a separate service over the Canadian Pacific to serve Thunder Bay, Ontario, and is "unable to comment" on filling public transportation voids created when Greyhound ended Canadian operations on May 13.
New corridor equipment: VIA has no intention of utilizing new trainsets to be delivered by Siemens anywhere except its existing Quebec City-Montreal-Toronto-Windsor, Ont. corridor. Testing is set to begin by the end of 2021, with the first trains to revenue service sometime in 2022. VIA has released the first images of one of the new locomotives; in addition to the photo above, an image providing a 360-degree view is available here.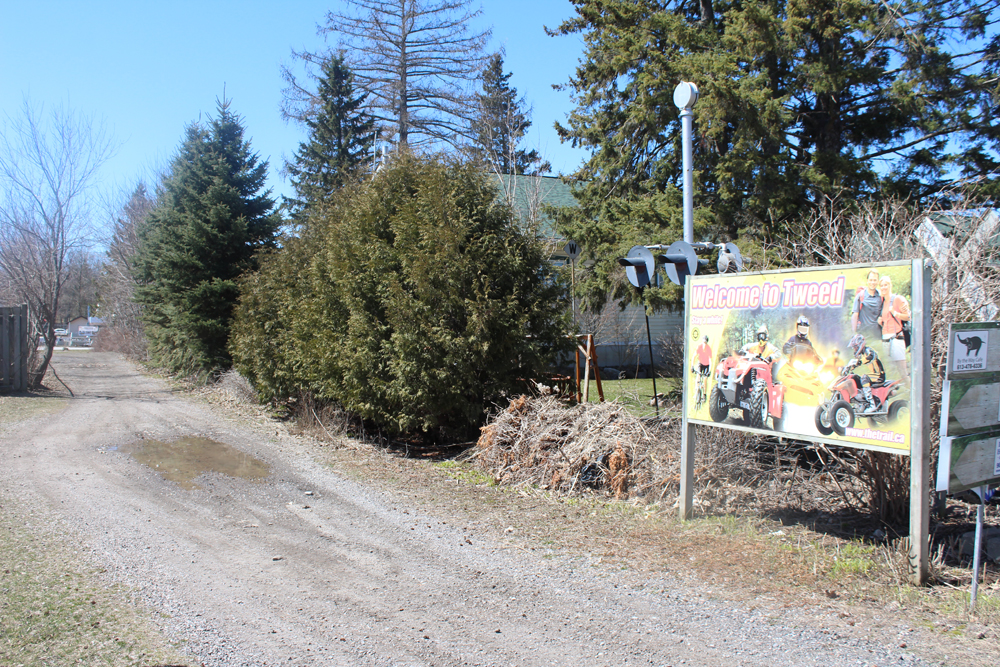 High-frequency rail: VIA would say the company's plan to build a passenger-only route between Quebec City and Montreal, and between Ottawa and Toronto, is "one step closer." That's because, Garneau says, "VIA and the Canada Infrastructure Bank joint office submitted its report to the federal government at the end of the year."
But the feasibility of the project remains unresolved more than five years after the plan was introduced. It would build tracks on a long-abandoned Canadian Pacific secondary route through rural Ontario. Still undetermined are track-sharing with CN at Montreal and Toronto choke points, putting a price tag on the entire project, and identifying a funding source.
A hint how much heavy lifting remains can be found in a statement by the president of Canada's Treasury Board. VIA had been granted C$491 million ($406 million U.S.) over six years for infrastructure investments "to help reduce bottlenecks and improve fluidity and connectivity . . that will allow VIA Rail to take an important step towards High Frequency Rail in the corridor," the company says.
Treasury Board President Jean-Yves Duclos, though, says VIA "will need to do some work over the next weeks and months to come back to the Canadian government and then to all of us to provide more details on what they are going to do exactly with this substantial initial amount of money, and their plan for the future."
VIA claims towns between Quebec and Toronto along the CN main line would continue to be served, with "regional hubs" at Drummondville, Que., (between Quebec and Montreal) and Kingston, Ont. (between Montreal and Toronto) that "will improve services through better scheduling adapted to the needs of surrounding communities." It offers no details how those trains would better compete for track space with CN freight traffic.
A 22-minute video of the meeting with officers' comments is available here.
The complete question and answer section is available here.
First-quarter numbers remain down
Also, on Monday, VIA released first-quarter numbers for January through March of 2021, showing ridership down by 80.2% and revenue down by 80.9% compared to the same period in 2020, while operating expenses were down by 34.1%. CEO Garneau said in a press release that the the company "continued to deliver our public service when circumstances allowed it, and to work on and adjust our resumption plan to ensure that we are ready to welcome all our passengers back once the situation improves. Transportation options have been severely impacted by the pandemic, but I would like to reiterate our commitment to resuming all routes across the country once conditions permit us to do so."