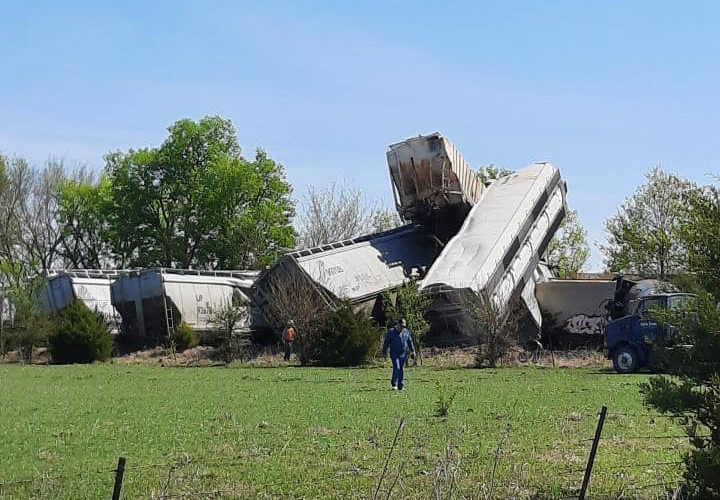 ---
YATES CENTER, Kan. — Five locomotives and approximately 24 cars of a Union Pacific train derailed Monday morning after a grade-crossing accident with a tractor-trailer truck, a railroad spokesman told KOAM-TV.
The train's crew was not injured, UP said. The truck driver was hospitalized with non-life-threatening injuries, according to Woodson County Sheriff Jeffrey McCullough.
The accident occurred about 10 a.m. at a grade crossing on 80th Road in Woodson County, on Union Pacific's Coffeyville Subdivision. The nearest community is Yates Center, about 4 miles to the northeast. The accident scene is approximately 100 miles east of Wichita and 105 miles southwest of Kansas City, Kan.
No hazardous materials were involved. UP spokesman Mike Jaixen said most of the railcars were empty, but some were carrying cottonseed, plastic pellets, and fertilizer.
The Wichita Eagle reports that the driver of the truck, 63-year-old Gregory Lewis of Leon, Kan., failed to yield at a stop sign before crossing the railroad tracks, according to a Kansas Highway Patrol report.
UP has informed customers of a service interruption between Garnett and Neodesha, Kan., as a result of the derailment that could delay shipments for a minimum of 48 hours.