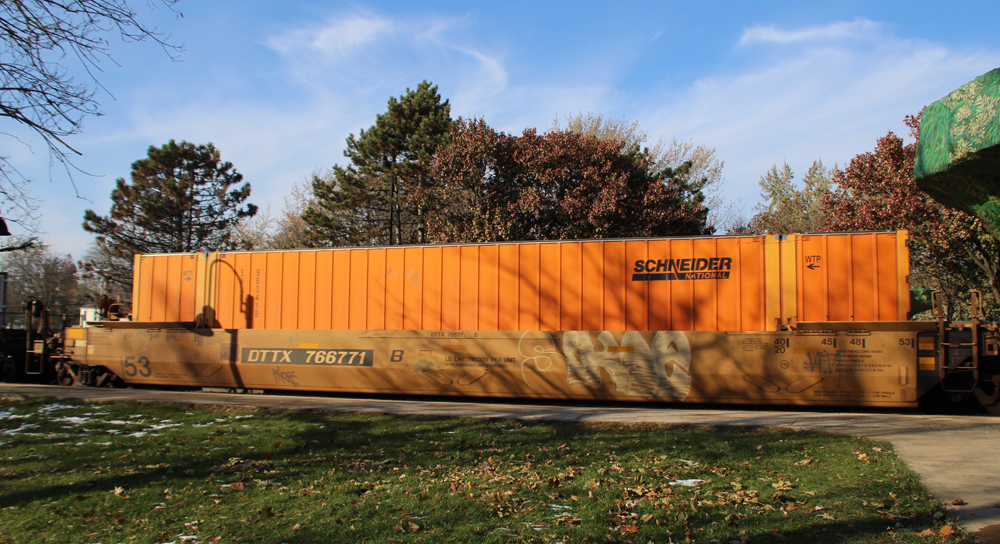 GREEN BAY, Wis. — Transportation and logistics firm Schneider will shift its primary western U.S. rail service to Union Pacific from BNSF Railway in January 2023, the companies have announced.
"Schneider's intermodal business is a great fit for Union Pacific's diverse network," Union Pacific CEO Lance Fritz said in a press release. "We look forward to growing in the intermodal space together."
Green Bay-based Schneider launched its trucking business in 1935. It has been providing intermodal service for more than 30 years, serving more than 45 ramps with over 25,000 containers, and plans to double its intermodal size by 2030. The company says it saves 700 million pounds of CO2 annually through its use of rail shipping. It will have the largest company-driver dray fleet of any intermodal carrier hauling freight on Union Pacific and will be the first carrier with both company-owned containers and chassis.
"When we pair Union Pacific's transcontinental rail solutions with our company-owned assets and professional drivers, we will be an unstoppable force in the intermodal marketplace," Schneider Senior Vice President and Chief Commercial Officer Jim Filter said in a press release.
Kenny Rocker, UP executive vice president-marketing and sales, said, "Schneider's operational excellence and focus on growth, combined with the strength of Union Pacific's intermodal network are a natural fit. We expect both companies to provide customer-centric solutions, utilizing Union Pacific's unparalleled franchise and reliable intermodal service product."