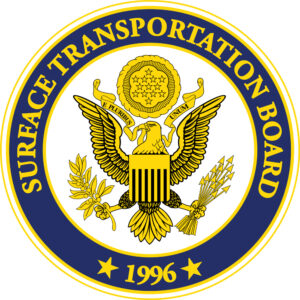 WASHINGTON – The Surface Transportation Board on Friday ordered Union Pacific to live up to service commitments it has made to deliver corn to a large California poultry and feed producer.
The emergency service order, issued in response to a plea this week from Foster Farms, directs UP to give preference and priority to unit trains bound for Foster's facilities at Turlock and Traver, Calif.
Foster Farms told the board earlier this week that thousands of dairy cattle and millions of chickens and turkeys depend upon corn UP delivers from the Midwest. But since February UP's service has been unreliable amid a shortage of train crews and related congestion on the railroad.
​​"The point has been reached when millions of chickens will be killed and other livestock will suffer because of UP's service failures," Foster Farms wrote in its request to the STB this week.
UP had advised the board on Thursday that two loaded trains are scheduled to arrive at Foster's facilities, one on June 18 and one on June 21. Two empty trains are destined for loading in Iowa today and Sunday, although the railroad subsequently told the board that a derailment has delayed the progress of one of the trains.
"UP is ordered to perform on its specific commitments of service … destined for the Turlock and Traver facilities … to the greatest extent possible," the STB said in its decision. "Should UP need to deviate from its proposed schedule for those trains, UP should advise the Board and Foster Farms in writing as soon as it is able. The Board's directive is intended to alleviate Foster Farms' immediate service problem while the Board considers the remainder of Foster Farms' petition."
Foster Farms asked the STB to direct UP to prioritize delivery of unit trains to its California facilities for at least the next 30 days. Foster Farms leases four unit trains from UP as part of the railroad's grain shuttle program.
It wants the board to prioritize the assignment of crews to its trains, as well as their movement across the system so that crews don't run afoul of hours of service regulations. It also asked the board to direct UP to provide sufficient locomotives to the trains and for UP to provide the board with daily status reports.
UP told the board that it has added a fifth train set to Foster Farms service until volume commitments are reached; is prioritizing unit trains, crews, and locomotives bound to and from Foster Farms; and is providing the STB with daily updates and participating in weekly meetings with the STB regarding service to Foster Farms.