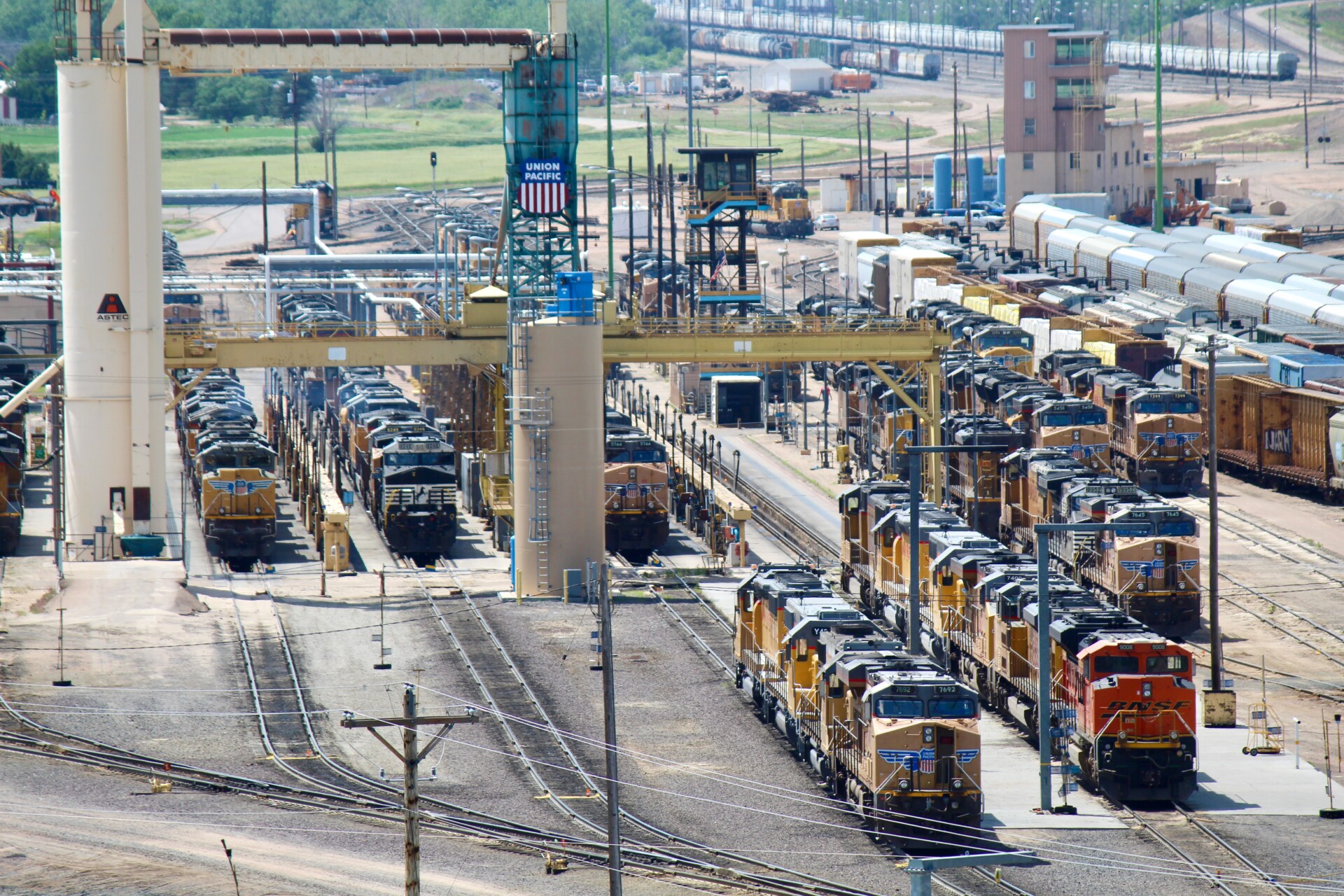 ---
OMAHA, Neb. — Union Pacific furloughed 94 mechanical employees at shops across the system this week due to soft traffic volumes and a higher number of locomotives placed in storage.
"As a routine part of business, we constantly examine our resources against volume needs. While some targeted furloughs are occurring in a handful of mechanical shops and an intermodal terminal, we are also hiring train crew professionals in several locations impacted by attrition and tight labor markets," railroad spokeswoman Kristen South says. "The furloughs represent about 0.3% of all craft employees and 2% of mechanical craft employees."
UP traffic is down 2% overall this year, largely due to a 5% drop in intermodal volume as consumers continue to spend on experiences rather than goods and retailers have been slow to restock their inventories.
The railroad placed 200 locomotives in storage in the second quarter, which UP says has further reduced the need for shop employees.
Nearly two-thirds of the temporary furloughs came from four locations: Kansas City, Mo.; Dolores, Calif.; North Platte, Neb.; and Pocatello, Idaho. The remainder of the furloughs were spread across nine facilities.