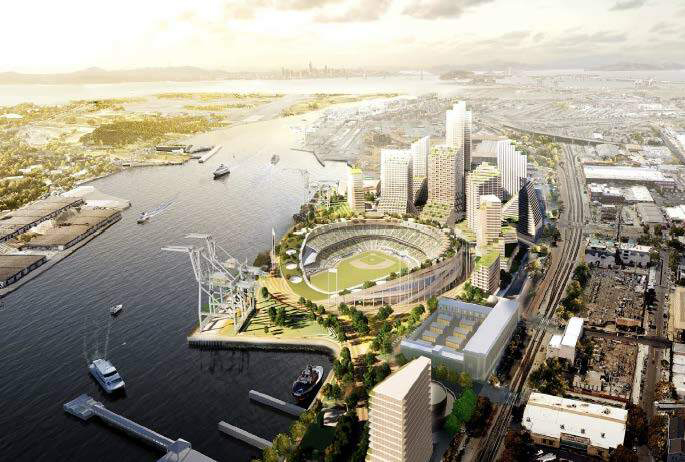 OAKLAND, Calif. — Union Pacific has filed suit against the city of Oakland and major-league baseball's Oakland Athletics over a proposed ballpark and related mixed-use development near Jack London Square.
The San Francisco Chronicle reports the railroad is challenging the project's environmental analysis, saying in the suit filed in Alameda County Superior Court fails to consider and mitigate safety risks and other issues arising from "the large numbers of motor vehicles, bicycles, and pedestrians" that would have to cross UP's heavily-used tracks adjacent to the project.
"Union Pacific believes developing the Howard Terminal site without removing rail, vehicle and pedestrian conflicts will exacerbate roadway congestion and create significant safety risks for the public and our employees," spokeswoman Robynn Tysver said in a statement to the newspaper. "We are asking that the Oakland A's and City of Oakland go back and diligently study a grade-separated access plan to properly mitigate the risks."
A's President Dave Kaval criticized the suit, telling the Chronicle, "One of the key parts of this project is maintaining railroad safety. Our project is going to do so much to make Jack London Square safer."
The city approved the environmental review of the ballpark and development last month, opening a 30-day window for legal challenges. That period ended at 5 p.m. Monday. A coalition of workers, truckers, and cargo-terminal operators at the Port of Oakland has also filed suit.