WASHINGTON – Union Pacific has asked a federal court to overturn the Surface Transportation Board's approval of the Canadian Pacific-Kansas City Southern merger.
In a petition for review filed on Wednesday with the U.S. Court of Appeals for the District of Columbia Circuit, UP said the STB's March 15 decision exceeded the board's authority and was not supported by substantial evidence.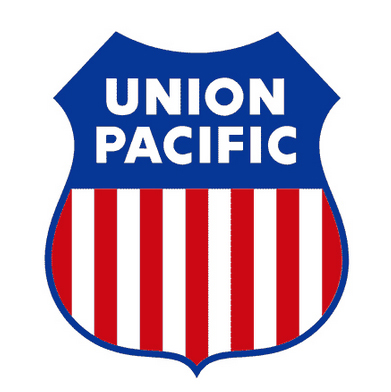 "Union Pacific requests that this Court vacate the order under review and grant such additional relief as may be necessary and appropriate," the railroad said in its court filing.
UP asked the court to consider whether the STB's decision-making process was based on relevant factors and whether the board made an error in judgment.
"The merger of Kansas City Southern and Canadian Pacific is likely to reduce competition and negatively impact shippers and stakeholders. In approving the merger, the Surface Transportation Board acknowledged these concerns, but did not adopt solutions to remedy the harms," a Union Pacific spokeswoman said.
CPKC said the STB's review of the first merger of Class I railroads in two decades was thorough.
"We don't know what UP's argument is, but in our view, the STB conducted a comprehensive, thorough and thoughtful review of the combination which produced the right final decision clearly recognizing the combination's many benefits," the railway said in a statement.
UP is the dominant carrier in the north-south corridor linking Mexico and Texas with the Midwest. CPKC is a new competitor in this north-south corridor that also includes BNSF Railway. The CP-KCS merger application said CPKC would divert more traffic from UP than any other railroad.
Independent analyst Anthony B. Hatch was stunned by UP's lawsuit.
"I'm flabbergasted. This has not happened before, at least not in my recollection," he says.
The STB clearly said the merger would be judged under the old review rules, not the tougher 2001 rules that require a railroad combination to enhance competition, Hatch noted. The old rules merely required that a merger not harm railroad competition.
"The UP is a product of many mergers itself," Hatch noted. "How is this merger decision process any different than UP-SP and UP-CNW?"
UP has responded to new competition from CPKC by partnering with Canadian National and Ferromex on Falcon Premium intermodal service that will link Detroit and Canada with points in Mexico, Hatch noted. The CN-UP-FXE announcement came after CPKC landed intermodal contracts to handle Schneider and Knight-Swift containers between Chicago and Mexico.