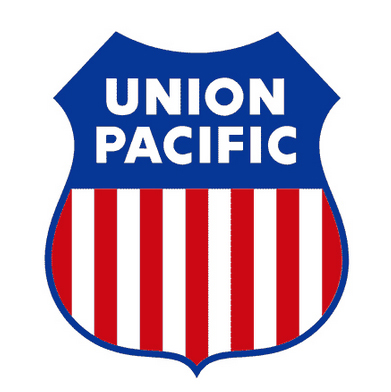 OMAHA, Neb. — Union Pacific announced today that it had reached agreement with eight unions on paid sick leave, bringing to nine the number of UP unions with such agreements.
The agreements, effective April 1, cover the National Conference of Firemen and Oilers; Brotherhood of Railway Carmen; International Association of Machinists and Aerospace Workers; International Brotherhood of Electrical Workers; International Brotherhood of Boilermakers; International Association of Sheet Metal, Air, Rail and Transportation Workers-Mechanical Division (SMART-MD); International Association of Bridge, Structural and Ornamental Iron Workers; and Brotherhood of Maintenance of Way Employes Division.
As with deals reached by other Class I railroads, the new agreements provide for four paid sick days annually (with that figure prorated for 2023), and the ability to convert up to three other paid leave days for use as sick days.
"At Union Pacific, we value our employees and are committed to addressing their concerns by working together with union leaders to find solutions," said Beth Whited, executive vice president–sustainability and strategy, and chief human resources officer, in a press release. "We thank the union leadership for their collaboration and we will continue working with the other unions to address paid sick time solutions."
The Transportation Communications International Union already had an agreement including sick time. The new agreements mean about 40% of UP's union employees are covered by sick-time agreements. The railroad says negotiations are continuing with the other four unions. Those include the two operating unions, the largest labor groups: the Brotherhood of Locomotive Engineers and Trainmen, and SMART-TD (International Association of Sheet Metal, Air, Rail and Transportation Workers-Transportation Division). The operating unions have yet to reach a sick-time agreement with any Class I railroad.