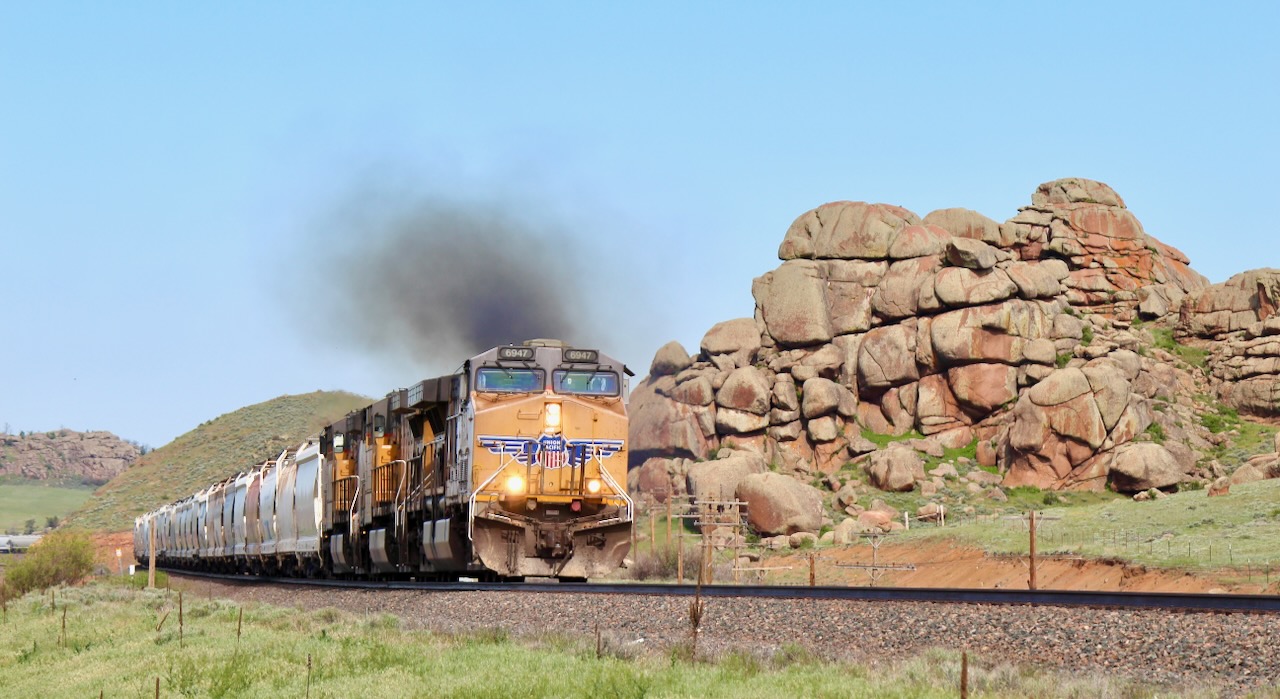 ---
OMAHA, Neb. — A round of layoffs are under way today at Union Pacific headquarters as new CEO Jim Vena aims to streamline management and speed up decision making at the sprawling railroad.
"Union Pacific is changing its culture and announced organizational changes to reduce layers, expand spans of control and focus on empowering employees on the front lines to drive decision-making," spokeswoman Kristen South says. "These changes included some reductions, which represent less than 5% of the total management workforce. All employees whose roles were impacted were given the opportunity to apply for hard-to-hire craft professional roles in other parts of the railroad."
UP was unable to provide a precise number of layoffs because some people whose jobs are being eliminated will be assigned to special projects that may last several months, while others may move back to union jobs.
On UP's third-quarter earnings call Oct. 19, Vena emphasized the need to reduce bureaucracy. "We need to make decisions quicker, we need to react quicker, we need to quit having so many layers that slow down the decision making," Vena said.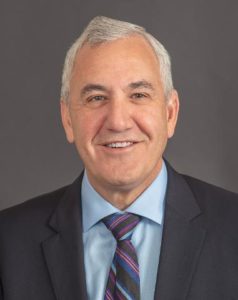 Vena, who served as chief operating officer in 2019 and 2020, returned as CEO on Aug. 14. "Last time I came with one goal: I came to work to drive operational efficiency. I didn't look at the rest of the company very much, and the rest of the company needs to be looked at. And that's what we're doing now," he said on the earnings call.
"You can't have nine levels from CEO to the people who actually do the work and expect that the message is clear, decisions are made clear … I want to drive it so we have way less layers. And that means with less layers the people out in the field are empowered to make the right decisions."
Vena also said on that call that he had spoken with a Wyoming soda ash producer that is expanding production and wanted assurances that UP would be able to provide capacity as part of the build out.
"It was taking us over a year to give them a decision on whether we could do that. We need to change that," Vena said. "We were able to make the decision in four days. I got it: We can't make decisions in four days all the time, but we sure can make them in a few weeks instead of months. That's real important. That's a change in the way we want to do business."
During a May speech at the North American Rail Shippers conference, Surface Transportation Board Chairman Martin J. Oberman was critical of UP's sluggish response to soda ash customers that aim to increase production by as much as 65% over the next five years.
"They have not been able to obtain from UP a concrete plan to increase rail capacity to handle the huge growth," Oberman says. "Only after I personally intervened in the last few days … has UP even been willing to provide a written description of its plans for the line which moves the Green River soda ash to market. But that response sent to me was labeled confidential. It was not sent to the miners who are the ones who need the information. And unfortunately, while referring to UP's capacity strategy, UP's letter was silent as to whether that strategy will enable them to actually move all additional 65,000 carloads."
Oberman said the lack of capacity assurances from UP has hurt the mining companies' ability to plan for expansions. "What kind of business needs a government official to lean on it in order to relate to its own customers in order to increase its own sales and make more money? Apparently, only a railroad," Oberman said.
Overall employment at UP has dropped by 25% since the railroad adopted a Precision Scheduled Railroading operating model in October 2018, according to STB data. The railroad's ranks of executive officials, staff, and assistants has fallen by 12.4%, while professional and administrative employment has dropped 24%, according to STB data.
Vena outlined the rationale for the layoffs in a memo to employees this afternoon.