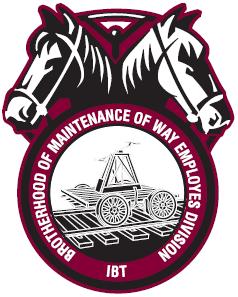 NOVI, Mich. — One of the four unions to vote down a tentative agreement with railroads is decrying President Joe Biden's decision calling on Congress to impose that agreement and prevent a rail strike, continuing its call for paid sick leave while saying the move will not address rail service issues.
Meanwhile, U.S. Sen. Bernie Sanders (I-Vt.) is also calling for any legislation to include paid sick leave.
In its statement, the Brotherhood of Maintenance of Way Employes Division of the International Brotherhood of Teamsters said it is "deeply disappointed by and disagrees with" Biden's call for agreements that do not include paid sick days. Both the maintenance-of-way workers and members of the SMART-TD union, which represents conductors, have called for sick days to be addressed in the agreement.
Biden's statement, issued Monday, said he was "reluctant to override the ratification procedures" and shared workers concerns about sick leave, but that "a rail shutdown would devastate our economy" [see "Biden calls on Congress …," Trains News Wire, Nov. 28, 2022]
But the BMWED statement said the decision "ignores" those concerns and said the sick-time issue is a safety issue: "The railroad is not a place to work while you're sick. It's dangerous. It requires full concentration, situational awareness, and decision-making. Because carrier management decided to egregiously reduce workforce, it's more dangerous than ever, and the onus of that rests with them."
The union called for Biden and Congress to pass "reforms and regulations that will provide paid sick leave for all railroad workers."
The Washington Post reports that  Sanders (I-Vt.) says the tentative agreement doesn't go far enough "by any means.
"I would like to see management come to the table and treat their workers with respect," Sanders said. "If they don't, then Congress has got to act to make sure that there is guaranteed sick leave for these workers."
In September, before the tentative agreement was reached, Sanders blocked a move in the Senate to  impose the recommendations of the Presidential Emergency Board [see "Sanders blocks Senate resolution …," News Wire, Sept. 14, 2022].