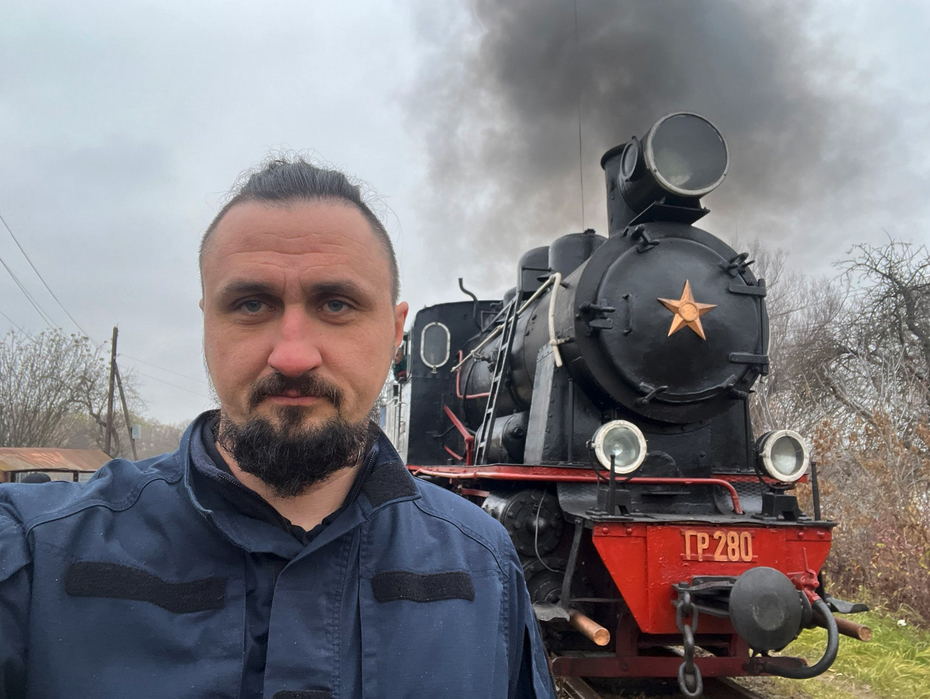 ---
Railroads remain a major part of the story of the Ukraine-Russia war. Here are the latest updates on the rail aspect of the conflict:

Ukrainian Railways (Ukrzaliznytsia or UZ) has run the first passenger train to the major southern city of Kherson which was liberated from the Russian army on Nov. 11. The first train from Kyiv since Russia occupied the city in March arrived on Nov. 19, hauled by a diesel fitted with armor plates to protect the engineers.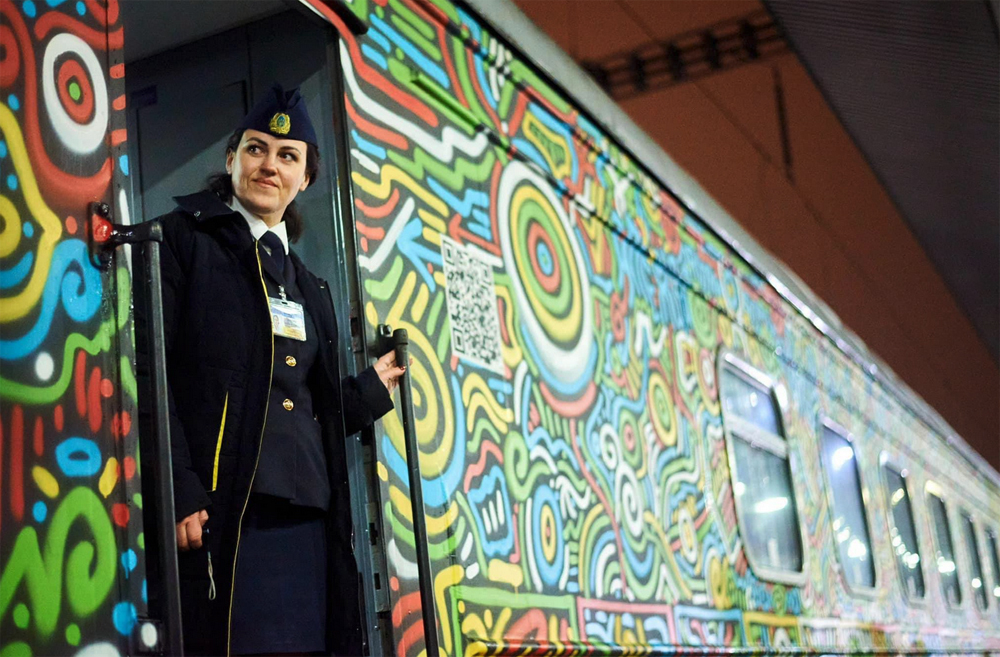 Railcars were the specially decorated "Train to Victory" equipment which, according to UZ, is "dedicated to the feats of people in these temporarily occupied territories." Before the train could run, maintenance-of-way and Army crews put in round-the-clock shifts in freezing temperatures to repair around 37 miles of tracks damaged or booby trapped with explosives at 58 locations.
UZ has prioritized running trains to cities liberated from the Russian occupation and has also begun symbolic ticket sales to other cities in the east or south yet to be liberated. This includes not only areas occupied by the Russians in 2022 but also cities such as Simferopol and Sevastopol in Crimea, which Russia occupied and annexed in 2014. The "Tickets to Victory" offer allows people to buy tickets for the first three trains each from the capital, city of Kyiv to Mariupol, Donetsk, Luhansk, Sevastopol and Simferopol. Ticket sales are being used to finance local transport for people in the recently liberated areas.
Return to steam?
Russian missiles and drones have recently severely damaged much of the Ukrainian power grid, a problem for a railway that in peacetime relied on electric locomotives for most trains. However, Ukraine, like Russia and many other former Soviet countries, retained a large number of stored diesel and steam locomotives that can be reactivated — although in most cases they need a complete overhaul first.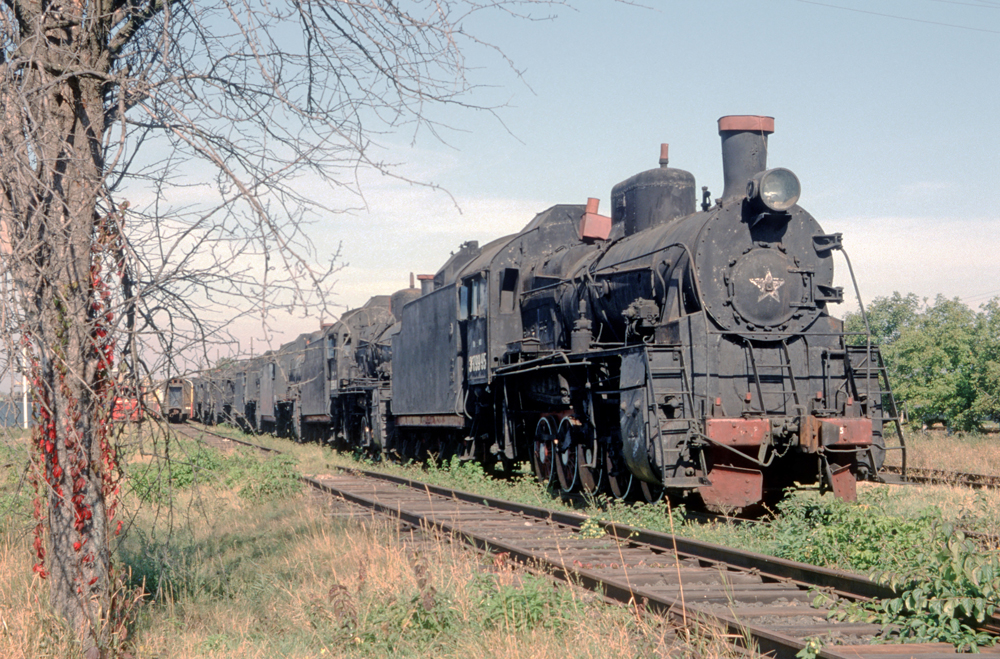 Earlier in 2022, Russian missiles targeted electrical substations providing power to the UZ network, although disruption was limited, as diesel locomotives were quickly found to replace electric ones, and the damage itself could be repaired fairly quickly. The latest attacks have targeted the power plants themselves, making repair work more difficult, expensive, and time consuming.
In early November, the CEO of UZ, Alexander Kamyshin, posted photos of himself on Twitter alongside a narrow gauge steam locomotive — 0-8-0 number GR 280 — with the statement that thanks to Russian destruction of Ukraine's energy infrastructure he was "Checking the 'Plan B' for diesel locos — steam locos."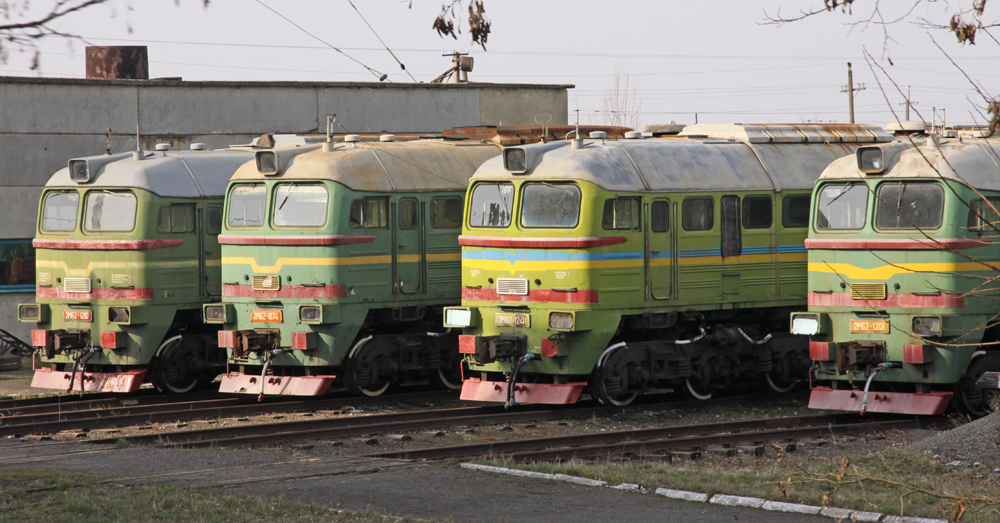 The locomotive pictured with Kamyshin (built in Potsdam, near Berlin, in the 1950s) is based at the Haivoron Narrow Gauge Railway, which is to the northwest of Odessa in the west of Ukraine. For the last two decades, it has had limited use running tourist trains. Earlier this year the Haivoron-Rudnytsia railway regained more usefulness — with two daily round trips introduced — as the region accommodates many people evacuated from the city of Odesa. The railway, while very slow as little money has been spent on it for years (it was closed until 2021 for 18 months), offers transport to villages on the western side of the River Bug that road transport cannot readily offer as the nearest road bridge is 20 km away and gas is both rationed and expensive.
Formerly extensive narrow-gauge networks built in what is now Ukraine as part of the Austro-Hungarian Empire at the end of the nineteenth century were built to "Bosnian" gauge (760mm, or 2 feet, 6 inches). These were re-gauged to 750 mm (2 foot, 5.5 inches) by the Soviet Union after it gained the territory in the 1920s.
Whether a single narrow-gauge locomotive will make any practical difference is debatable, although the fact remains multiple main line steam locomotives exist that could be reactivated —although in practice it is likely the many stored diesels would be used first.
Western connections expand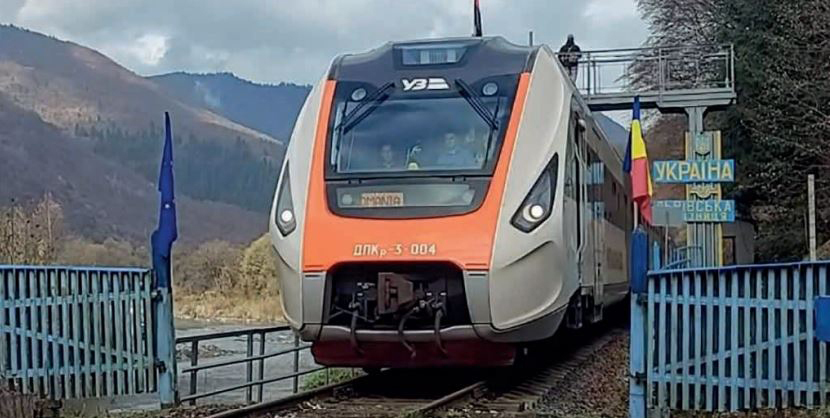 February's invasion of Ukraine has led to significant realignment in Ukraine's rail system, with several previously closed rail lines to neighboring countries rebuilt and reopened. The latest, in November, was the 12-mile-long line between Rakhiv, Ukraine, and Valea Viseului, Romania. The line, shut since 2007, will have daily passenger trains beginning in December. Freight service has already started with trains needing to be transhipped from Ukraine's 5-foot gauge to Romania's standard-gauge system at Valea Viseului.
UZ is also planning to add more international connections in December, when rail timetables across Europe change, with four trains a day to Chisinau, Moldova (the first in 25 years!) and connections to Przemyśl and Chełm in Poland, plus Austrian capital Vienna. In some cases, UZ is doubling the length of its trains within Ukraine to reduce the number of locomotives, power consumption, and engineers needed, while still offering more passenger seats
Claims of sabotage across the border
Since March, reports have emerged of attacks on rail infrastructure in both Russia and its ally Belarus, apparently by domestic opponents of the war in Ukraine, not the Ukrainians themselves. In March, rail workers in Belarus were behind several acts of sabotage aimed at reducing the amount of Russian military material that could reach Belarus, and therefore be used in Ukraine. By October, the flow appears to have reversed with Belarus rail workers publicizing the movement of military vehicles and tanks from Belarus army storage depots to Russia, then into Ukraine via occupied territory, presumably for use by the Russian army.
Since the summer a Russian anti-war group calling itself "Stop the wagons" has publicised several attacks on the Russian rail network and trains bound for Ukraine. Independent verification of these attacks is not possible; in the first week of November, the group claimed to have destroyed a fuel train headed to the Ukrainian front line in Yekaterinburg, which is nowhere near Ukraine and is 1,000 miles east of Moscow.