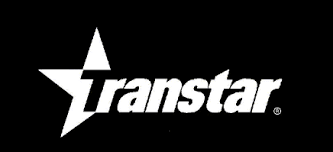 PITTSBURGH — U.S. Steel will sell its subsidiary which operates the company's six remaining railroads to a subsidiary of Fortress Transportation and Infrastructure Investors for $640 million, the steelmaker announced Tuesday.
Trains Wire reported almost a year ago that U.S. Steel was seeking a buyer for Transtar [see "U.S. Steel looks to sell remaining rail operations," June 25, 2020]. The sale includes a 15-year contract to maintain operations at the six railroads:
— The Union Railroad, which operates 65 miles of main track and 200 miles of yard tracks within a 10-mile radius in Allegheny County, Pa., outside Pittsburgh. The railroad serves steel, coke, coal, chemical, aggregate, lumber, and automotive industries.
— The Lake Terminal Railroad, which serves Republic Engineered Products and Lorain Tubular in Lorain, Ohio.
— Lorain Northern, the contract switching carrier at U.S. Steel's Lorain Tubular steel pipe plant.
— The 15.46-mile Delray Connecting Railroad that serves U.S. Steel's Great Lakes Works outside of Detroit.
— The 63-mile Gary Railway that serves mills run by U.S. Steel and ArcelorMittal in Indiana, as well as other customers.
— The Fairfield Southern, which is the contract carrier operating within the Fairfield Works in Alabama.
— The Texas & Northern, which operates 7.6 miles of the steel lead and 32 miles of storage tracks that serve the U.S. Steel Tubular Products plant as well as other customers in East Texas.
"By selling Transtar to an experienced railroad operator, U. S. Steel can better focus on our broader Best for All strategy," U. S. Steel President and CEO David B. Burritt said in a press release. He also said the company was selling the railroads at a price "well above sale of the railroads at a price "well above our existing valuation."
Fortress Chairman and CEO Joe Adams said in a press release that the company "is extremely excited to enter into this strategic rail partnership with USS, as it allows us to significantly increase our rail business by providing essential rail services to one of the preeminent integrated steel producers in North America under a long-term contractual arrangement." Adams said the company believes it can improve profits "through optimization of operations, addition of third-party revenues from ancillary storage, switching and repair services and new developments at four other rail properties included in the transaction."
Fortress investments include leasing of aircraft and engines; natural gas liquids rail and marine transloading, and pipelines.
The sale is expected to close in the third quarter, subject to regulatory approval.