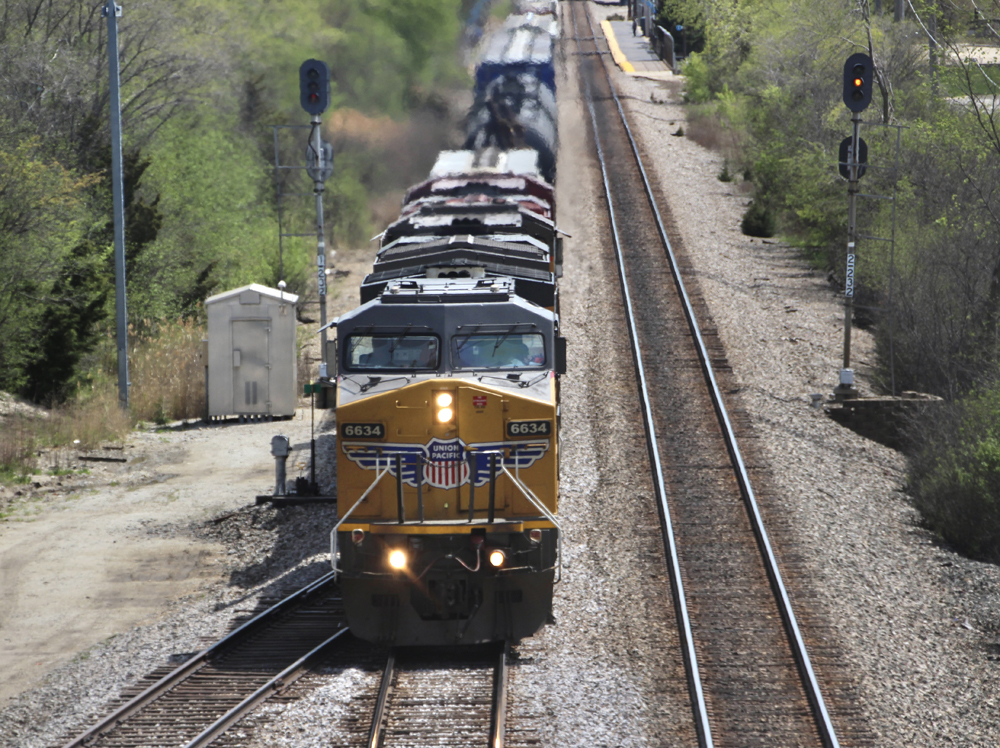 ---
WASHINGTON — U.S. rail traffic in May was down 5.7% from the same month in 2022, continuing the year's overall drop in volume mostly attributable to decreased intermodal activity.
Traffic was also down by 5.7% for the week ending June 3, compared to the same week in 2022.
May statistics from the Association of American Railroads saw carload traffic up 0.8 while intermodal traffic was off 11.1%. The overall total followed drops of 3.2% in January, 5.2% in February, 7.6% in March, and 6% in April, compared to the corresponding months in 2022.
"Roughly half of U.S. intermodal shipments are related to international trade, so what happens at ports is extremely important to railroads," AAR Senior Vice President John T. Gray said in a press release. "U.S. port volumes, especially on the West Coast, have already been trending down for months and are a major reason why rail intermodal volumes have been on the decline in 2023."
Year-to-date totals, through 22 weeks of 2023, show carload traffic up 0.7%, while intermodal traffic is down 10.9%, leading to an overall decline of 5.5%.
Weekly traffic also remains down
Traffic for the week included 439,601 carloads and intermodal units. The 219,289 carloads represented a 0.4% increase from the corresponding week in 2022, while the 202,2012 containers and trailers were an 11.1% decrease.
North American volume, for 10 reporting U.S., Canadian, and Mexican railroads, totaled 321,168 carloads, up 0.5% from the same week in 2022, and 302,681 intermodal units, down 8.8%. The total of 623,849 carloads and intermodal units is a 4.2 decrease.
For the year to date, North American volume is down 4.1%.