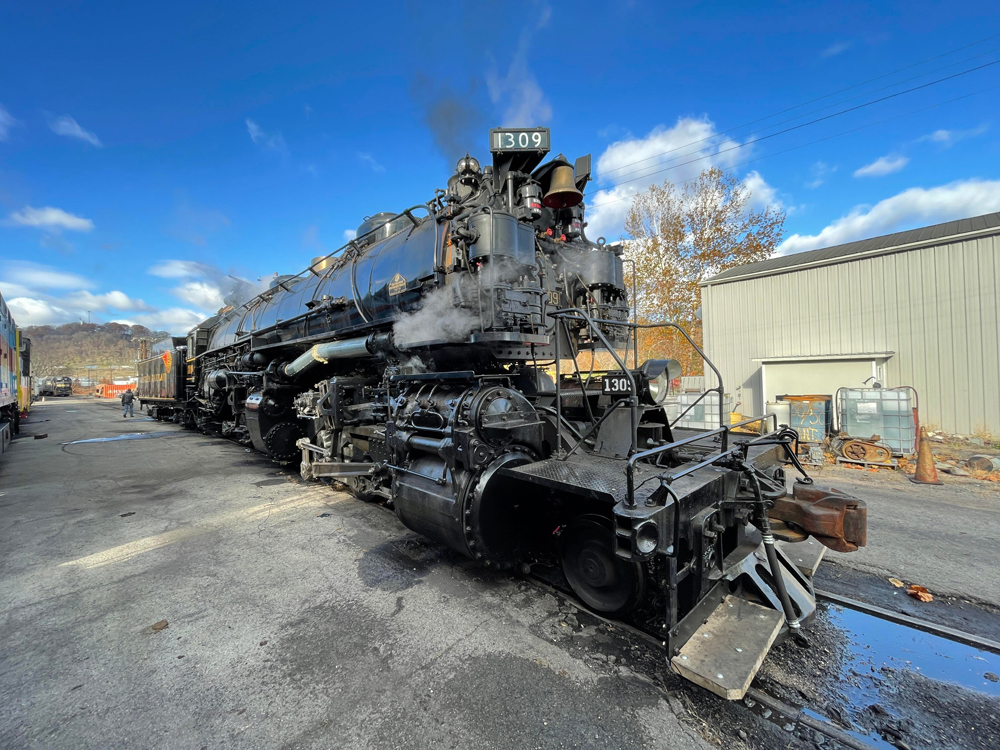 ---
CUMBERLAND, Md. — Trains Magazine and Western Maryland Scenic Railroad are pleased to announce the first enthusiast event to celebrate return of newly restored 2-6-6-2 No. 1309, to be held Feb. 25-27, 2022.
The three-day event will be limited to 100 participants and will include a night run on the legendary Western Maryland Railway main line around iconic Helmsteter's Curve from Cumberland to Frostburg; two days of excursions with 1309 on a freight train (and a diesel-powered chase train); a night photo session; and great food and camaraderie. A portion of the proceeds will be used for brush cutting to begin opening up the railroad for additional photo charters with fewer participants.
No. 1309 received its Federal Railroad Administration approval last Thursday after a seven-year, $3.5 million restoration for the world's largest operating Mallet and the only articulated running on the East Coast. The 1949 Baldwin product was the last domestic steam locomotive from the builder, and the engine only ran for six years in coal hauling service for the Chesapeake & Ohio.
"Trains is especially pleased to host this event after readers donated more than $275,000 to help push the 1309/Steam the Last Baldwin campaign to completion," Editor Jim Wrinn says. "We know everyone is eager to get a look at this amazing machine, and as a brand we are thrilled to be able to bring railroading to the fans in print, online, in video, and in person."