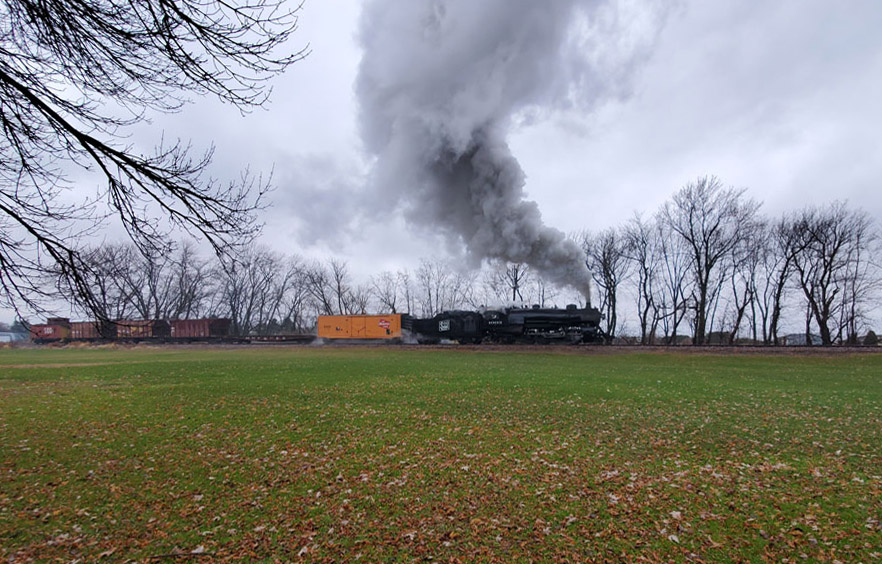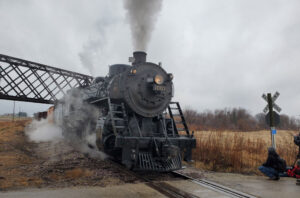 HARTFORD, Wis. — Trains magazine is excited to announce an exclusive photo charter with Soo Line 2-8-2 No. 1003 with a freight consist through scenic rural Wisconsin on Nov. 14. Enjoy multiple runbys, sweeping curves, and watching the Soo Line crew load coal!
This photo charter is open to only 50 registered guests, so book today! The event includes lunch, maps/directions, and carpooling opportunities.
This Minneapolis, St. Paul & Sault Ste. Marie Mikado 2-8-2 L-1 class locomotive was built by Alco in 1913 in Schenectady, N.Y., and is now owned, maintained, and operated by the Steam Locomotive Heritage Association in Hartford, Wis. For our special photography event, No. 1003 and its train, including a Milwaukee Road boxcar, flatcar, and Soo Line caboose, will operate on Watco-owned, regional railroad Wisconsin & Southern.
"Trains celebrated with the Soo Line No. 1003 last year for its 80th anniversary, and everyone had a great time," says Angela Pusztai-Pasternak, Trains production editor. "This year, we'll be treated to a new route, offering photographers numerous opportunities, from beginning to end, for special views in idyllic Wisconsin countryside in late fall."
Reserve your spot now at https://www.eventbrite.com/e/soo-line-1003-photo-charter-tickets-159036828435