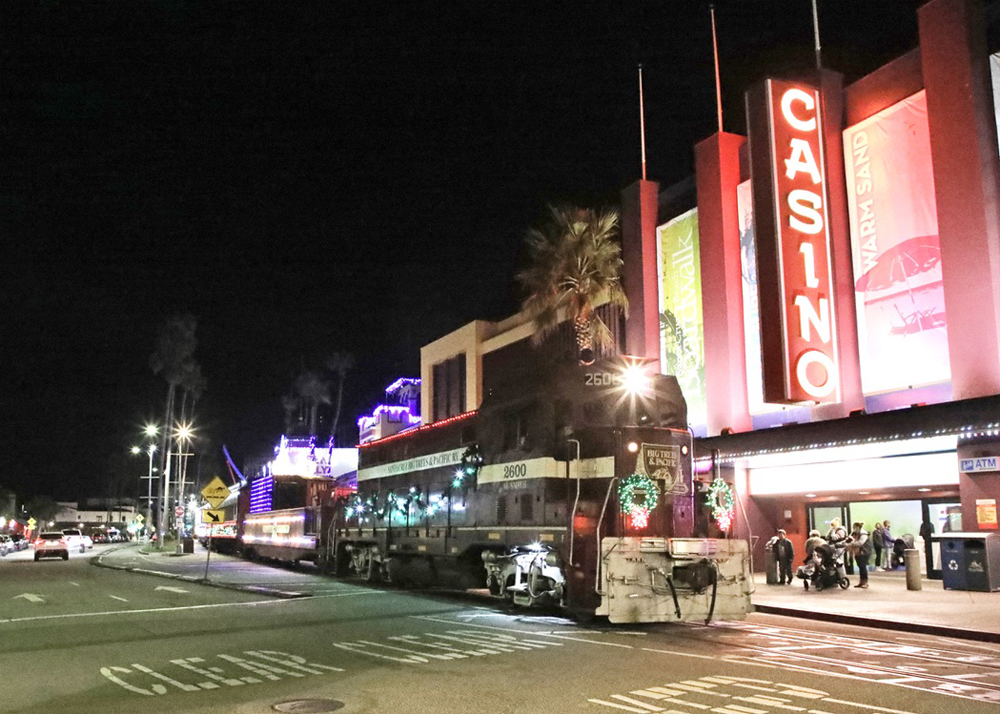 ---
SANTA CRUZ, Calif. — The Santa Cruz County Regional Transportation Commission is considering a forced abandonment of a branch line owned by Roaring Camp Railroads as part of a move to railbank the line for possible future commuter-rail use — a move opposed by Roaring Camp.
The Santa Cruz Sentinel reports Roaring Camp, which operates the seasonal Santa Cruz, Big Trees & Pacific, is asking the commission to reject the plan to abandon the Felton branch, saying in a statement that "loss of the right to freight use would have a highly negative impact on Roaring Camp's business and would represent the first step in a larger, special interests-fueled effort to end rail service in Santa Cruz County."
The commission said it will receive a report in February on a potential adverse abandonment.
"The RTC is pursuing the construction of a bicycle and pedestrian trail and has done significant planning for future commuter passenger rail and continued excursion passenger rail on the RTC-owned Santa Cruz Branch Rail Line," RTC said in a statement to the newspaper. "Railbanking the Santa Cruz Branch Rail Line, north of Watsonville, would eliminate the need for additional costly repairs on the Santa Cruz Branch Rail Line, estimated to be approximately $50-$65 [million], needed for freight service beyond Watsonville."
The commission said there is no active freight service on the Felton branch, but Roaring Camp CEO Melani Clark says railbanking would preclude future freight operations by downgrading the route's infrastructure. The commission said it would prefer an agreement with Roaring Camp to an adverse abandonment proceeding, but negotiations have been unsuccessful.