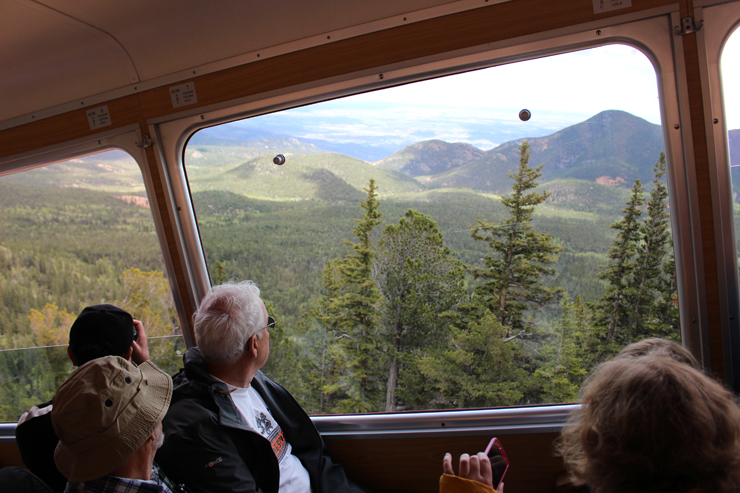 COLORADO SPRINGS, Colo. — Tickets are now on sale for the resumption of operations for the Broadmoor Manitou & Pikes Peak Cog Railway, the nation's highest railway and one of only two cog railways in the U.S.
The railway will reopen in May. Since October 2017, it has been undergoing a $100 million renovation including a complete rebuild of its tracks, a new cog system, new and rebuilt equipment, a new depot in Manitou Springs. At the 14,115-foot summit, passengers will visit a new $60 million, fully accessible and environmentally Pikes Peak Visitors Center, featuring digital interactive displays and new menu options. The summit also features a new elevated pathway and overlook designed to protect the mountain's fragile tundra.
"The Cog is an important part of Colorado and the West's heritage," Ted Johnston, assistant general manager of the railway, said in a press release. "We're excited to re-open the railway for the public to experience and enjoy this scenic American adventure that has such a rich history. We've been working on this project for three years, and we are very excited to take our first trains and passengers up the mountain."
The railway was built in 1891 and has been operated by the Broadmoor since 1925. In addition to the 3-hour, 9-mile round trip by rail, visitors have the option to hike up on the 13-mile Barr Trail and ride down, or ride the train up and bike down on a 19.5 mile guided excursion.
Tickets are available online at the railway website. Standard fares are $58 for adults and $48 for children 12 and under with advance purchase, or $59.50 at the ticket window. A reserved seat option, $68 for adults and $58 for childen, allows passengers to select specific seats. The railway strongly recommends advance purchases for preferred dates, times, and reserved seating.
The railway will mark its 130th anniversary on June 30, 2021, with a special event and ribbon cutting ceremony.